Gartner Says Marketers Utilize Only 58% of Their Martech Stack's Potential
Despite Continued Investments in New Technology, New Research Reveals Marketing Leaders Struggle to Tap Into Martech Stack Effectiveness
STAMFORD, Conn –
WEBWIRE
–
Monday, November 18, 2019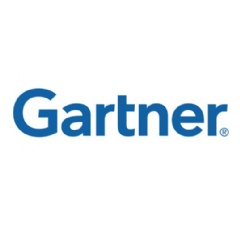 Marketing leaders struggle to make progress in the utilization of their marketing technology (martech) stack capabilities, according to Gartner, Inc. In fact, the latest Gartner Marketing Technology Survey 2019 findings reveal that marketing leaders report utilizing only 58% of their martech stack's potential.
This comes despite continued investments in new technology, with marketing leaders spending 26% of their marketing budgets on martech, according to Gartner's CMO Spend Survey 2019-2020. Gartner defines a martech stack as a set of integrated technologies, techniques and information that enables marketing to create new products and services; enter new markets; efficiently and effectively target, acquire and retain customers; and improve the processes needed to engage in a dynamic conversation with people who are influencers and buyers.
"Marketing teams are leaving martech's potential untapped, imperiling both their credibility and impact," said Benjamin Bloom, senior director analyst in the Gartner for Marketers practice. "But the answer isn't necessarily more technology. Translating marketing technology into business effectiveness is correlated with martech utilization. With looming economic uncertainty, marketing teams need to focus on becoming more agile — putting extra emphasis on training, talent and system integration."
Gartner research shows that 29% of marketing leaders indicate that training and upskilling existing martech talent is a major impediment to their martech stack effectiveness. Meanwhile, 27% of marketing leaders report either integration between martech solutions or identifying and recruiting martech talent as being the largest impediment to effectiveness.
Martech teams increasingly take a "best-of-breed" approach to selecting new technologies. Fifty-seven percent of marketers prefer to build their stack through various solutions from different providers, versus 29% who prefer an "integrated suite" approach. Marketers in North America and U.K. who prefer a best-of-breed approach report utilizing more of their martech stack on average (60%) than those who prefer an integrated suite approach (53%). This suggests that marketers are getting better at minimizing waste from unused or abandoned martech, perhaps due to marketing's closer collaboration with IT.
Gartner recommends following a two-step approach to better improve martech stack effectiveness:
Pursue a Best-of-Breed Approach: Maximize effectiveness of the martech stack by using a best-of-breed strategy that capitalizes on the strengths of multiple solutions. Ensure that the organization's use of various solutions from multiple vendors remains aligned with overall business goals by formalizing a technology sourcing, procurement and vendor management discipline within your organization.
Invest in Training: Bring skill and capability development into the martech planning. Give team members time to learn and master the technologies in the martech stack, and invest in workshops, training courses or conferences that can add new perspective. Marketing leaders should develop a business case for these activities based on improved efficiencies.
Additional details on improving martech stack effectiveness is available to Gartner for Marketers clients in the report "Marketing Technology Survey 2019: Marketing and IT Collaborate to Bring Discipline to Planning and Increase Martech Utilization and Efficacy."

About the Gartner Marketing Symposium/Xpo

Gartner Marketing Symposium/Xpo gives marketing leaders actionable advice about the trends, tools and emerging technologies they need to deliver business results. Gartner for Marketers analysts address the biggest opportunities, challenges and priorities that marketers face today, including data and analytics, customer experience, content marketing, customer insight, marketing technology (martech) and multichannel marketing. Gartner Marketing Symposium/Xpo will be held in London, May 18-20, and in San Diego, June 1-3. Follow news and updates for the event on Twitter at #GartnerMKTG.

About Gartner for Marketers

Gartner for Marketers provides the objective, expert advice and proven tools that CMOs and other marketing leaders need to seize the right opportunities with clarity and confidence, and to stay ahead of the trends that matter. With in-depth research and analysis, Gartner for Marketers helps you focus on the opportunities with the greatest potential to deliver results. More information on Gartner for Marketers is available online at www.gartner.com/marketing.

About Gartner

Gartner, Inc. (NYSE: IT), is the world's leading research and advisory company and a member of the S&P 500. We equip business leaders with indispensable insights, advice and tools to achieve their mission-critical priorities today and build the successful organizations of tomorrow.

Our unmatched combination of expert-led, practitioner-sourced and data-driven research steers clients toward the right decisions on the issues that matter most. We are a trusted advisor and objective resource for more than 15,000 organizations in more than 100 countries — across all major functions, in every industry and enterprise size.

To learn more about how we help decision makers fuel the future of business, visit gartner.com.
( Press Release Image: https://photos.webwire.com/prmedia/7/250283/250283-1.jpg )
Related Links
WebWireID250283

This news content was configured by WebWire editorial staff. Linking is permitted.
News Release Distribution and Press Release Distribution Services Provided by WebWire.