How Some Self-improvement Gurus Make Millions, While Others Struggle
Strategies Used by Millionaire Personal Growth Gurus
Tampa –
WEBWIRE
–
Tuesday, November 23, 2021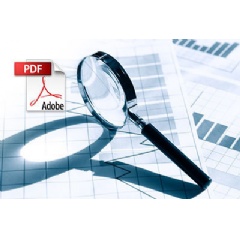 Report: The Self-improvement Market
There IS a formula for success in the personal growth market."
November 22, 2021:  Marketdata LLC, a leading independent market research publisher since 1979, recently released the 13th edition of one of its best-selling studies, a 333-page report entitled: The U.S. Market For Self-Improvement Products & Services.  This is the ONLY publicly available study about this huge billion business. The study traces the market from 2003-2025 Forecast, examining these markets: Infomercials, Holistic Institutes, Self-Help Books & Audiobooks, Motivational Speakers, Training Organizations, Apps, Public Seminars, Personal Coaching, and Weight Loss Programs.
 
"Thousands of personal coaches, motivational speakers, podcasters, authors and promoters compete for a share of the $11 billion U.S. self-improvement or personal growth market. Why do some make millions while others struggle?", according to Research Director, John LaRosa.
 
Major Findings:
 
Marketdata's research finds that there are only a handful of personal coaches, motivational speakers, authors and companies in this business that truly make millions (Tony Robbins, Brendon Burchard, Brian Tracy, Deepak Chopra, Suze Orman, Dr. Phil, Robert Kiyosaki, etc.).
 
This elite group has several things in common.
They are prolific creators of content -- books, ebooks audiobooks, websites, webinars, seminars, retreats, online courses, podcasts, speeches, You Tube videos.
They scale their businesses, using teams to spread their message. They have staffs of coaches, writers, and tech people. They don't try to do it all themselves.
They deliver their content via multiple distribution channels. They also cultivate affiliates and joint venture partners.
They have different price points to fit customer budgets.
Marketdata's report reveals HOW the top SI gurus and experts make millions every year, using the following formula:
 
Diversification.… The millionaire guru creates multiple streams of income, by creating content in a variety of formats (books, online courses, websites, webinars, coaching services, consulting, seminars, retreats, podcasts, in-person and virtual paid speeches, membership sites, etc.).
 
Distribution…  The millionaire guru delivers this content and these services via different platforms: your website, via the phone, in person, email, retail, podcast interviews, Zoom meetings, Facebook, Instagram, You Tube channel, conferences and trade shows. They have Partners and Affiliates that market this content for them, 24/7, while they sleep. They cross promote each other via email lists. 
 
Technology… The millionaire guru embraces technology, rather than be intimidated by it.  Some personal growth customers want the in-person experience, others prefer to study from home, at their own pace, via a book or online course. Some want video, some want to be coached by phone. The gurus have to provide ALL of it for them.
 
 A Book Is the Cornerstone  -- Virtually all the really successful SI experts started out by writing a book, that frequently became a best-seller. That's the launching pad. The book touts their main philosophy, their blueprint for greater success--whether it's in business, relationships, physical health, or spirituality.
 
Many spin-off products emanate from the book (or books, some experts have 20+). The content in an expert's book can be delivered as a seminar, online course, webinar, interviews, a podcast, You Tube video, or speech--creating dozens of "products" at different price points.
 
When you are a published author, that implies a certain level of intelligence, respect, authority, and legitimacy. If it becomes a best-seller, even better. The author's exposure grows.
Some Market Facts:
 
* Marketdata estimates that the U.S. self-improvement market was worth $11.6 billion in 2019, and that it contracted by 10% to $10.5 billion in 2020. Marketdata forecasts a 7.7% rebound in 2021, to $11.3 billion, and forecasts 6.0% average annual growth to $14.0 billion by 2025.
 
* Many tout personal coaching as the key to riches, and many claim income of millions or hundreds of thousands. But, the reality is that this field is crowded, and 90% of coaches make about $62,500 per year in the U.S.
 
* The SI audiobooks market grew 20% last year, to $541 million. 
 
* Motivational speakers had to pivot to phone and virtual presentations last year, but they learned how to survive and prosper with the new technology. The "average" speaker makes about $105,000 per year, but some make millions.
 
* Seminars, holistic institutes and live events all had to pivot to virtual services last year, but when the pandemic is over, customers will return, and there's a lot of pent up demand.
 
About The Report
 
The U.S. Market For Self-Improvement Products & Services, published in July 2021, is an independent "off-the-shelf" market research study.  The study is 333 pages in length, with 80 guru and competitor firm profiles and 70+ tables/charts.  End of year sale price: $995, also sold by individual chapters.  A free Table of Contents is available by email or at the Marketdata website. Contact: Marketdata LLC,  7210 Wareham Drive, Tampa, FL  33647, (813) 971-8080. John LaRosa is available for interviews and presentations. A 40-page Overview of major findings is available for $99.
 
About Marketdata
 
Marketdata is an independent market research publisher and consulting firm that has tracked the Self-improvement market since 1994. The firm publishes market and industry studies aboiut a wide variety of service and healthcare sectors, and emerging niche markets. John LaRosa, President, is availble for interviews, consulting, and presentations.
 
( Press Release Image: https://photos.webwire.com/prmedia/51609/281895/281895-1.jpg )
WebWireID281895
Contact Information

John S. LaRosa
Research Director
Marketdata LLC
(1) 8139718080

This news content may be integrated into any legitimate news gathering and publishing effort. Linking is permitted.
News Release Distribution and Press Release Distribution Services Provided by WebWire.