How to Solve for The Frankenstack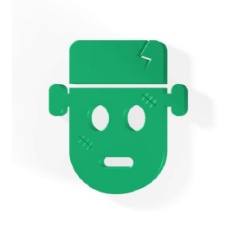 For decades now, marketers have lived in fear of the Frankenstack Monster—the atrocity that results when you try to stitch together a bunch of ad tech components that don't naturally fit together, resulting in tons of extra process steps and manual workarounds. As with most horror icons, Frankenstacks are shrouded in misunderstanding: They are often positioned as the result of building a tech stack independently from Google. But this image needs to be rethought; the real monstrosity results when marketers try to layer sophisticated tools on top of what Google provides. 
Since the dawn of ad tech in the early 2000s, conventional wisdom has been that quickest and easiest way to execute digital campaigns is to build your ad tech around a Google core—specifically, the DoubleClick ad server (DCM) and the Google DSP (DV360). It's time for our industry to put this misconception to rest. Let's examine why Google tends to generate more Frankenstacks in our industry than it circumvents. 
It's no secret that Google's ambition is to have advertisers use its ad tech stack from top to bottom, with DCM serving as the central core. There are certainly scenarios where it makes business sense for an advertiser to do so:  
You are willing to forgo working with best-in-breed ad tech partners for the convenience of using Google's integrated stack 

You are not particularly concerned with ownership of first-party data  

You are ok with the level of aggregate reporting you receive from Google 
But most leading global advertisers want more.  They want independent, unbiased measurement free from media buying conflicts. They want control and ownership of their data.  And they want to work with the best-in-breed ad tech partners of their own choosing.   
This is precisely where the advertiser's dream quickly devolves into an Ad Ops nightmare. As best-in-breed components are added – verification, additional DSPs, DCO providers, online video, social, native, attribution –  two critical gaps emerge:  
Operational inefficiencies that require costly manual interventions  

Siloed data and reporting that prevent the advertiser from obtaining a holistic view of the customer journey 
As advertisers attempt to fix shortcomings of the Google tech stack by introducing outside best-of-breed solutions, the two above-noted gaps widen over time, the end result being the much-feared Frankenstack. Ultimately, reliance on a Google core for the tech stack ends up requiring more ad ops resources than would be warranted by an independently built tech stack. 
To learn how to solve for the Frankenstack, join our webinar "Flashtalking Makes It Easy" on March 24th and visit https://www.flashtalking.com/flashtalking-makes-it-easy.
( Press Release Image: https://photos.webwire.com/prmedia/7/271691/271691-1.png )
Related Links
WebWireID271691

This news content was configured by WebWire editorial staff. Linking is permitted.
News Release Distribution and Press Release Distribution Services Provided by WebWire.