Condé Nast debuts new performance measurement framework in collaboration with Deloitte
New Share of Culture framework evaluates brand relevance according to five key metrics: trust, content quality, leadership, influence and engagement
WEBWIRE
–
Monday, September 21, 2020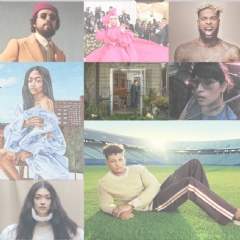 Condé Nast unveiled a new proprietary performance measurement framework created in collaboration with Deloitte. The two organizations joined forces earlier this year to better understand shifting consumer trends and preferences that have emerged in the wake of the COVID-19 pandemic, and to establish a holistic approach for marketers looking to reach increasingly discerning, socially conscious consumers. That research resulted in a definitive new framework for creating both short and long-term brand viability, leveraging cultural relevance as a new metric for success and the key to unlocking greater consumer potential.
The framework, called Share of Culture, prioritizes five key metrics against which to evaluate consumer brand preferences: trust, content quality, leadership, influence and engagement. While advertisers may previously have prioritized only scale or engagement in response to the dwindling attention economy, this framework represents a new, holistic set of metrics that, when considered together, effectively gauge brand preferences among emerging consumers.
Condé Nast then commissioned a second study to understand how consumers rated 70 streaming service, platform and media brands against the core components of the new Deloitte framework.
The study found that:
Condé Nast ranked No. 1 against the Share of Culture framework, beating out platforms like Instagram, TikTok and most media brands. Among emerging audiences (ages 16-34), Condé Nast had a higher Share of Culture score than all of the platforms, including Google.

Condé Nast brands (72.3)
Platform brands (70.4)
Competitive media brands (69.4)




Trust and content quality — two of the most important metrics in driving culture — are key to Condé Nast's success: Condé Nast ranked No. 1 in both trust and content quality against the Share of Culture Framework, beating out competitive media brands and platform brands.

Condé Nast also outperforms social media platforms in both trust and content quality, beating platforms like YouTube, Instagram, Facebook and TikTok.

A significantly larger portion of younger consumers (16-34 year olds) offered higher ratings for Condé Nast brands than core media competitors across every single key Share of Culture metric.
"Marketers have always been focused on the consumer decision journey — figuring out where their consumers are, what they're feeling, what they need, and how to reach them," said Pam Drucker Mann, global chief revenue officer and president, U.S. revenue. "That's not going anywhere. But what we've found through this partnership with Deloitte is that the process of compelling consumers from the top of the funnel to the bottom has fundamentally changed. Marketers used to focus on share of wallet, then came share of voice. This new metric, share of culture, encompasses both of those things. It's about picking the right partner, attracting the right audience and establishing your brand as a cultural icon."
"This research illustrates that superior content quality and trust resonates with marketers and consumers alike, which ultimately leads to synergistic influence in propelling people through the purchase funnel," said Andea Campbell, head of marketing strategy and research at Condé Nast. "Condé Nast brands not only support our partners' short-term strategy of generating sales, but also helps them achieve their long-term goal of establishing customer relationships built on trust. For marketers, this framework represents a new way to evaluate their investment decisions to be more holistic, accounting not only for where things have been but also where they are going."
Using insights from both studies, Condé Nast launched a new shoppable ecommerce accelerator, an exclusive pilot program for select advertisers designed to harness the value of Condé Nast editorial content paired with multi-platform performance media distribution to accelerate business outcomes. This hybrid partnership opportunity bridges the gap between first and last click while continuously fueling the entire consumer funnel.
"We're making it easier than ever for audiences to easily and instantly buy the products they see featured in our content," said Drucker Mann. "When you combine this level of convenience with the incredible influence of our brands, there is no other company that can offer advertisers this level of ROI."
The new shoppable program is anchored in O&O content integrations, search optimized and distributed across Amplify, Condé Nast's multi-platform social media performance offering. Amplify also leverages the company's product enhancements and partnerships with platforms like Pinterest, Snapchat and TikTok. The shoppable media amplification is optimized in real time, leveraging a mix of targeted traffic drivers and each platform's dynamic product ads to drive conversion in feed.
Methodology Condé Nast partnered with Decision Analyst, a top U.S. research agency, to conduct the consumer study. 3,257 U.S. respondents were surveyed online and asked to rate brands on a variety of likert scales in order to establish brand ratings across core Share of Culture metrics and attributes. The study was fielded between June 18 and July 13, 2020.
( Press Release Image: https://photos.webwire.com/prmedia/7/264228/264228-1.png )
Related Links
WebWireID264228

This news content was configured by WebWire editorial staff. Linking is permitted.
News Release Distribution and Press Release Distribution Services Provided by WebWire.