GE Researchers Demonstrate Grain-size Gas Sensor with Bloodhound-like Sensing Capabilities Ideal for Wearable or Drone-based Formats in Industrial Safety
NISKAYUNA, NY –
WEBWIRE
–
Monday, May 25, 2020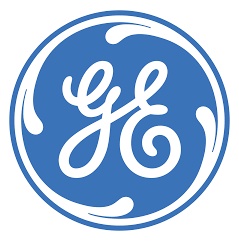 Findings featured in the cover story of the May issue of Nature Electronics 

New dielectric excitation strategy applied to conventional gas-sensing materials reveals extraordinary new performance capabilities

Demonstrated achievements include ultra-broad range of detected gas concentrations, high response linearity, boosted sensor stability, and eliminated effects of ambient temperature

Contemporary low-power integrated circuit electronic components provide unobtrusive and cost-effective solutions for myriad of new demanding gas-sensing needs

A sensor as small as a grain of rice competes with classic analytical instrumentation
Similar to how bloodhounds can isolate the smallest traces of specific smells among a multitude of other smells and interferences, GE Research has demonstrated an extraordinary new gas sensor design that achieves a level of performance previously thought unfeasible with conventional gas sensors.  The findings were reported in the cover story of the May issue of Nature Electronics. And for additional details, listen to this podcast with lead author Radislav Potyrailo.
The new research, partially funded by the Centers for Disease Control and Prevention (CDC)'s National Institute for Occupational Safety and Health (NIOSH), describes how industrial researchers dissected the problems and limitations of conventional gas sensors and found the solutions to allow an ultra-broad range of detected gas concentrations, high response linearity, boosted sensor stability, and eliminated effects of ambient temperature.
"We have found that by providing electrical excitation of conventional sensing materials in very specific and targeted ways, we can achieve highly desired sensor performance characteristics, unavailable using conventional techniques," said Radislav Potyrailo, a GE Principal Scientist and the lead author of the Nature Electronics article. "In our studies, we show that modern low power electronics components, which are the result of accumulated decades-long technological advances, can allow sensor performance to compete with traditional analytical instrumentation." 
"Such sensors can be a step toward reducing power consumption and the size of wearable sensors for occupational safety in mining and other industrial applications," said Chenming Zhou, Project Manager for the contract at NIOSH.
"This sensor design shares the mathematical principles of multiple outputs with traditional analytical instruments but without their large power, size, and cost limitations," said Bernard Bewlay, GE Services Chief Scientist. "Such a design opens up opportunities for 24/7 monitoring of assets with new, desired capabilities and the ability to deploy these sensors in wearable,  drone-based, and wireless sensor formats."
Contemporary gas sensing combines microelectronics, materials science, packaging, and machine learning data analytics to provide monitoring solutions for the modern world, ranging from detection of gas leaks in industrial and residential sites, to surveillance of environmental pollutants and hazardous industrial areas, cabin air-quality alarms in automotive applications, monitoring of indoor air quality, to breath analysis and homeland security screening.  Despite tremendous advancements with gas sensors in miniaturization and power reduction, the status quo of poor stability, non-linearity, and environmental effects severely hinders their expansion with these and many other emerging applications. This most recent article discusses a dielectric excitation strategy that was developed by the team and implemented to transform the understanding and appreciation of what sensors can deliver.
Looking forward, the team will be focused on better understanding the full potential of this new sensor design. In addition, the team will explore commercialization opportunities with prospective partners for diverse markets.
About GE Research
GE Research is GE's innovation powerhouse where research meets reality. We are a world-class team of 1,000+ scientific, engineering and marketing minds (600+ Ph. Ds), working at the intersection of physics and markets, physical and digital technologies, and across a broad set of industries to deliver world-changing innovations and capabilities for our customers. To learn more, visit our website at https://www.ge.com/research/.
( Press Release Image: https://photos.webwire.com/prmedia/6/259559/259559-1.png )
Related Links
WebWireID259559

This news content was configured by WebWire editorial staff. Linking is permitted.
News Release Distribution and Press Release Distribution Services Provided by WebWire.