How To… Advertise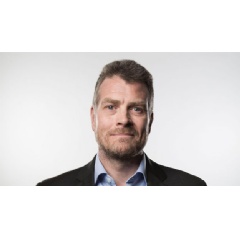 Jeremy Hine, CEO of MullenLowe Group UK, looks at some of the dos and don'ts of advertising during the coronavirus crisis and argues that transparency is key.   
As Covid-19 continues to impact the world, brands and marketers are having to adjust their approach to ensure they are in tune with their audiences.
These challenging times have left advertisers uncertain about how to proceed and made them question whether they can operate in a 'business as usual' way. In some cases the coronavirus has even caused brands to completely cut marketing spend as they focus on reducing overall costs.
With marketing often being cited as the first budget cut during troubling economic times, creative agencies, now more than ever, need to prove their worth. They can and should be doing this by stepping up to the mark and unfailingly producing problem-solving creative work that drives results.
Putting advertising spend behind the right creative will put any brand in a stronger position post-crisis than brands that don't spend. While it might seem counterintuitive, periods of economic recession can be rich territory for advertisers to increase market share if they're thinking long-term. In fact, a Deutsche Bank report, which assessed businesses after the 2008 recession, found those who continued to invest in marketing were more successful in weathering the storm than those who did not.
Investing in marketing and developing the right creative messaging during the Covid-19 era is easier said than done. Restrictions and the rapidly changing news cycle means that advertisers haven't got the time to brainstorm ideas or the equipment to produce traditional high-end communications. Brands, however, can employ the following tips in order to successfully advertise and communicate messages during the pandemic:
Strike a positive and transparent tone
Being transparent about Covid-19 in advertising campaigns generates results. Research has shown that the majority of consumers want brands to speak about products in ways that show they are aware of the crisis and its impact on people's lives.
A brand fully acknowledging the impact of Covid-19 on people's lives to great effect is Guinness. For this year's St. Patrick's Day, the alcohol brand ran an ad that showed people toasting at home. "Don't worry, we'll march again," a voiceover says. "What matters is being with people you care about." The campaign took an optimistic tone that resonated with consumers and drove awareness. According to Ace Metrix, the spot earned positive responses for likability, relatability and information delivered, with seven in 10 beer drinkers having increased purchase intent.
A St. Patrick's Day Message From Guinness | Guinness Beer
Don't exploit the situation
Tone and messaging are fundamental to any creative campaign during the pandemic. With over 70% of consumers believing that brands should not exploit the Covid-19 outbreak to promote their brand, it is clear that ads need to put people over profits. For instance, BrewDog faced some backlash for their overly branded hand sanitiser.
Brands need to provide creative that is comforting and reassuring – even sometimes entertaining – to consumers during these challenging teams; think PG Tips and McCain. Also they need to provide specific information about what brands are doing to respond to the pandemic. Consumers consider the brands they use to be trusted partners and look to them for support, information and even inspiration at time of need.
Don't be afraid to revisit your creative
The Covid-19 crisis is constantly evolving, with ads quickly becoming outdated, or perhaps even insensitive, overnight. Watching, listening, and continually updating your creative and messaging to meet the demands of the ongoing crisis is therefore crucial to success. The reality is that very little newly generated content can be produced at the moment so agencies also need to be creative with existing assets.
Brands need to be nimble in making necessary changes to their creative and messaging. In March, Ford pulled its planned advertisements and replaced them with ads about the carmaker's Covid-19 car payment relief program and creative that reminded customers how the company has responded to past disasters.
In the midst of the Covid-19 pandemic, companies across all sectors have been suddenly faced with making judgment calls on whether to continue to invest in advertising. While many will choose to slash budgets and stop altogether, the brands that produce creative work that is sensitive to people's fears, fuels engagement, or builds trustworthy and transparent relationships, will reap the benefits in the long run and bounce back from this crisis more quickly.
Jeremy Hine, Chief Executive Officer, MullenLowe Group UK 
This article was originally published on Shots
( Press Release Image: https://photos.webwire.com/prmedia/7/259026/259026-1.jpg )
Related Links
WebWireID259026

This news content was configured by WebWire editorial staff. Linking is permitted.
News Release Distribution and Press Release Distribution Services Provided by WebWire.