Channel 4 sets out financial plan to navigate the organisation through impact of Covid-19 crisis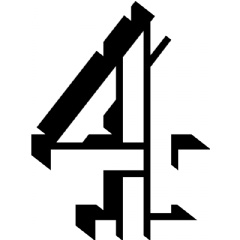 TV ad market set to be down in excess of 50% over April and May
Exec and non-Exec Board members take voluntary 20% pay cut and suspend 2020 bonuses
Content budget expected to be reduced by £150m with £95m of further savings targeted across organisation
Channel 4 to maintain support for creative sector with continued commissioning and ringfenced spend and development funds for small, Nations & regions and BAME-led indies
Channel 4 outlined a number of measures it would be taking to ensure that it can successfully navigate the economic impact of the Covid-19 outbreak – which has had an unprecedented impact on advertising revenues in the UK.
Though publicly owned and run as a non-profit organisation which invests its available income into commissioning content, Channel 4 is entirely commercially funded, the vast majority of which is from television and digital advertising.  
Channel 4 has prudently managed its finances over successive years and is well equipped to navigate normal cyclical pressures on the advertising market, but the unprecedented impact of this crisis on the worldwide and UK economy has had a severe effect on the demand for advertising in the UK – with the TV ad market set to be down in excess of 50% over April and May, and limited future visibility.
Therefore, we have today outlined a number of immediate financial measures which, taken now, will enable us to successfully navigate through the crisis and protect Channel 4's ongoing ability to serve its audience and invest in the UK creative industries.
All executive and non-executive Board members have taken an immediate voluntary 20% pay cut. At the request of the executive Board members the remuneration committee has decided to suspend the 2020 bonus scheme for executive directors.
We expect to reduce the 2020 content budget by £150m. This reflects both the difficulties of producing programmes and films in the current environment, as well as some extremely difficult decisions to delay or cancel some content across Channel 4, E4 and More 4 across the year.  Channel 4 will maintain its support for the creative sector – continuing to commission and develop content for 2020 and 2021 – with ringfenced funding for small. Nations & regions and BAME-led independent producers (further details below).
A further £95m of savings will be achieved across the organisation through a full review of planned projects and investments, including a reduction in marketing budgets.
In order to provide additional liquidity and working capital through this unprecedented economic period we have drawn down on the commercial £75m revolving credit facility (RCF) that has been in place since 2018. 
We remain focused on safeguarding the jobs and protecting the livelihoods of Channel 4 staff but have undertaken a comprehensive review of our people costs, which will include a full recruitment freeze for all but business critical roles and a review of all third-party costs. 
Additionally, we will participate in the government's Coronavirus Job Retention Scheme and today we will be opening discussions on furloughing with around 10% of Channel 4 staff, whose roles are impacted by the current circumstances.
All of these measures will be reviewed regularly given the limited market visibility currently.
Alex Mahon, Channel 4's CEO said: "Over the last few weeks Channel 4 has demonstrated the importance of its role as we have helped navigate our audience, particularly young and hard to reach viewers, through these challenging times – with record viewing figures for Channel 4 News including over 200 million views to our news content on social media, and our 'Stay at Home' on-screen graphic reaching almost two thirds of the UK population.
"However, as a commercially funded business the Covid-19 outbreak has had a severe impact on our advertising revenues and so we are taking action now to manage our costs appropriately and ensure that we both protect our staff and our ongoing ability to serve our audience.
"We know that these are exceptionally challenging times for everyone in the UK, particularly many of the producers, talent and freelancers we work with across the television and creative industries and we are committed to safeguarding our long-term ability to invest in distinctive and challenging content and create jobs and opportunities in the sector across the UK."
Creative response and industry support
Ian Katz, Channel 4's Director of Programmes has set out further details of his commissioning strategy in light of the reduction in overall content spend.
We currently expect the overall 2020 content budget to be reduced by £150m.  This will reflect both the delay of programmes which have been unable to be produced due to the circumstances and a number of shows which will regrettably have to be cancelled. This will impact the whole portfolio with with a number of new shows on E4 also postponed or cancelled.
We will still be seeking new shows for both 2020 and 2021, though as a result of the budget reduction this is likely to be at a slower tempo over the next few months.   We remain committed to responding creatively to the coronavirus crisis – and we will be spending over £10millon on shows capturing the impact of the pandemic, helping viewers through lockdown and keeping them entertained.  At least 50% of this spend will be committed to small, Nations & Regions or BAME-led production companies.
To support the independent production sector and those who work in it through this challenging time – and to ensure we have a continued pipeline of ideas coming through for the end of this year and into 2021 – we will also ringfence £3million of development funding across 2020, and at least 50% of this will be prioritized for small, Nations & Regions and BAME-led producers.
Ian Katz said: "The coronavirus crisis has hit all commercial broadcasters with a double whammy of lost production and dramatically reduced revenues but it also poses a profound creative challenge which our indie partners have risen to with remarkable ingenuity, speed and resourcefulness.
"Despite the significant impact on our revenues we believe it is of vital public interest that Channel 4 remains able to editorially respond to this unprecedented crisis so we will be continuing to commission shows that capture the impact of the pandemic on our society, address our viewers concerns and help them get through this difficult period.
"We recognise that this is a desperately challenging time for all our colleagues in the production sector, particularly smaller indies and freelancers, and we believe we can support them best by continuing to commission shows and developing brilliant new ones for next year, and we will be ringfencing half of both our remaining 2020 origination and development spend for small, BAME and Nations and Regions firms.
"Over the next couple of weeks our commissioners will be discussing with production partners what types of content will best serve audiences as we emerge from the crisis and into next year and we will be offering more detailed briefs on what we are looking for in 2021 later this month."
Over the last two weeks Channel 4 has commissioned a range of programming in response to the crisis, including pulling forward The Steph Show to go live each day (Producer: Can Can Productions / Expectation) and a number of shows to help the nation through their enforced time at home under the banner of Stay at Home Academy such as Grayson's Art Club (Swan Films), Kirstie's Crafting and Stay at Home (Raise the Roof Productions), Dick & Angel's Make, Do & Mend (Two Rivers Media with Chateau Television) and Jamie: Keep Cooking and Carry On (Jamie Oliver Productions) which has already reached 10.7m viewers across its run so far.
The channel has also commissioned a number of factual and current affairs programmes which will reflect the full impact of the pandemic on the UK, such as NHS Heroes (Story Films), Pandemic: Can Science Beat Coronavirus (Voltage), Corona Street (Five Mile Films), and What Did South Korea Get Right? (Quick Silver).
Channel 4 News has been broadcasting nightly reporting on the crisis, including regularly extended programmes, with the show reaching record audiences – particularly young viewers where viewing is up +44% across the year, and over 200 million views to Channel 4 News content on social media.
This is supported by a slate of fast turnaround current affairs films such as Coronavirus: How to Isolate Yourself – with the six films shown so far already reaching over seven million viewers.  Upcoming films include: Coronavirus: Living With It (Britespark Films), Coronavirus: How Clean is Your House (Full Fat TV), Coronavirus: How Britain Is Changing (Britespark Films).
Other key commissions include Grime Gran on How Not To Be A Dick In A Pandemic (Risky Roadz), Spring at Jimmy's Farm (Red Sky Productions with Parky Productions) and Wedding in Lockdown (Multistory Media North).
Some of Channel 4's biggest shows have also continued to reach record numbers of viewers during the lockdown, with Friday Night Dinner hitting the biggest audience for a Channel 4 comedy in over a decade – with a current consolidated average of 4.3m for the first episode of series six and the largest 16-34 share recorded by any comedy broadcast on any channel not on Christmas day.  Gogglebox has reflected the concerns and fortitude of the nation back at itself, reaching its biggest ever audiences with 5.3 million watching last week's episode.   And Celebrity Bake Off attracted its biggest overnight audience ever last week with 4.4 million viewers.
There's also been huge growth in All 4 viewing over recent weeks, with the service achieving its biggest ever day of viewing on Saturday March 28th and its biggest week ever the following week, driven by titles such as Friday Night Dinner, Celebrity Bake Off and Gogglebox.
( Press Release Image: https://photos.webwire.com/prmedia/7/257769/257769-1.png )
Related Links
WebWireID257769

This news content was configured by WebWire editorial staff. Linking is permitted.
News Release Distribution and Press Release Distribution Services Provided by WebWire.