Love & Brands in the Time of Corona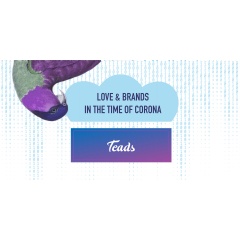 Marketers are being called upon to rapidly adapt to a changing and uncertain world in light of the COVID-19 outbreak. The ground is shifting under us and thereís no tried-and-true playbook for what comes next.
This fluid contextual environment raises big questions around everything from appropriate messaging to brand safety, media investments and the role of brands and media in preserving public health.
It would be presumptuous to assume we have answers for all of these questions, but let me offer a few thoughts on how we can all respond to the situation.
Employee and public health first
All of us in the industry have a moral responsibility to ensure weíre taking measures to protect the safety and well-being of our teams and communities.
Media agencies, publishers and digital platforms were among the first organizations to recognize the importance of social distancing and take decisive action to develop remote work policies for their teams.
Support real information
No sooner had news of the outbreak entered public consciousness than the internet disinformation machine kicked into high gear. User-generated content full of hoaxes, scams and dangerous quack health advice has proliferated at an alarming rate.
Now, more than ever, it is incumbent on brands to consider the quality and veracity of the content they choose to run ads against. In times of crisis, it is our responsibility to ensure our ad dollars are, at a minimum, supporting real journalism thatís providing accurate and reliable information to protect public health.
Now is not the time for brand-safety fear
Brand safety was a big topic before coronavirus became the top trending term of 2020, but in the past few days it has taken on a whole new shape and dynamic.
Many brands will prudently decide to pull back media budgets due to countervailing economic winds and market uncertainty. But one thing brands must not do is sit this one out over brand-safety fears.
Now is not the time to hide and wait for things to blow over. Itís time to double-down, find a new voice and use our platforms as a force for the public good. Identify how your brand can be part of the solution. Think about how to deploy media budgets in ways that help. Partner with the CDC, WHO and others that provide vital information that can help combat the pandemic.
Be inspired by pockets of joy
We will all feel the impact wrought by COVID-19. Itís important to remember that someday, hopefully soon, this crisis will be nothing more than a traumatic collective memory.
But we can be heartened by the fact that itís often in the darkest of times that the light of human goodness and creativity shines brightest.
I spent time this morning watching videos from my European friends, already under lockdown, as they serenaded from balconies, created hilarious sketches and provided snapshots of daily lives upended by this crisis. These people are making the best of it and finding joy in a world turned upside down. We must all learn to do the same.
If we can hold on to these moments of joy, it is our sincere hope that we all make it through this a little wiser, a little bolder and, most importantly, with a renewed sense of our common humanity.
( Press Release Image: https://photos.webwire.com/prmedia/7/256855/256855-1.jpg )
Related Links
WebWireID256855

This news content was configured by WebWire editorial staff. Linking is permitted.
News Release Distribution and Press Release Distribution Services Provided by WebWire.