NEW REPORT: YouTube found promoting climate denial to millions
**Samsung, L'Oreal, Greenpeace, WWF and other global brands discovered unwittingly advertising on climate misinformation videos -- call on YouTube to act immediately**
New-York –
WEBWIRE
–
Monday, January 20, 2020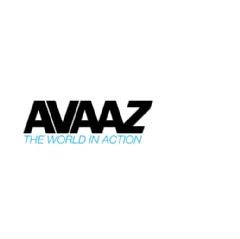 A new investigation by Avaaz finds that YouTube has been driving millions to climate denial videos with its recommendation algorithm, and running ads on some of these videos from top green and household brands. Samsung, L'Oreal, Danone along with a host of environmental groups like Greenpeace and Friends of the Earth have called on YouTube to stop promoting this dangerous climate misinformation.
Avaaz examined the videos YouTube recommends to users when they search  "global warming," "climate change," or "climate manipulation" on the platform. Specifically, focusing on videos YouTube suggests to users in its 'Up Next' feature, and in the suggestions bar, below the video on the mobile app, and on the right side of the screen on desktop. YouTube's promoted videos drive the vast majority of what users watch on the site.
According to Avaaz's report, 16% of the top 100 related videos for the search term "global warming" contained misinformation, with an average of over 1 million views per video for the top ten videos. For the related videos recommended to users who searched "climate change" this number equals 8% and rises to 21% for the search term "climate manipulation." According to the investigation, this is just the tip of the iceberg, given that YouTube's recommendation algorithms are responsible for about 70% of the total time users spend on the platform.
The report also found that more than 100 brands had advertisements running on some of the climate misinformation videos discovered. To date, companies including Samsung, L'Oreal, Decathlon, Carrefour, WWF, Greenpeace Spain, Nikin, and Ecosia have confirmed to Avaaz that they were unaware that their ads were accompanying these videos. They have all called on YouTube to take immediate action.
Given YouTube's advertising model, money from these brands  has been going directly to the creators of this climate misinformation content -- with 55% of the advertising revenue going to the video creator and the other 45% to YouTube.
Julie Deruy, Senior Campaigner at Avaaz said: "YouTube is the largest broadcasting channel in the world, and it is driving millions of people to climate misinformation videos. This is not about free speech, this is about the free advertising YouTube is giving to factually inaccurate videos that risk confusing people about one of the biggest crises of our time. The bottom line is that YouTube should not feature, suggest, promote, advertise or lead users to misinformation."
The videos found in this report cover a broad range of misinformation themes, from videos titled "ACTUAL SCIENTIST: Climate Change is a Hoax" and "CIA Whistleblower Speaks Out About Climate Engineering Vaccination Dangers and 911" to claims that there is no evidence that CO2 emissions are the dominant factor in climate change. The reach of these videos is still growing, with some videos adding hundreds of thousands of views since Avaaz's research.
YouTube has previously taken welcome steps to protect its users from Anti-vaxx and conspiracy theories -- but has not acted with equal force against broader misinformation and disinformation content, including climate misinformation.
After consultation with industry experts, advertisers and legislators around the world, Avaaz recommends that YouTube:
Detox the YouTube Recommendation Algorithms -- The company must end its free promotion of misinformation and disinformation videos by extracting such videos from its recommendation algorithm, starting immediately with climate misinformation videos. 
Demonetize Disinformation -- Add disinformation and misinformation to YouTube's relevant monetization policies, ensuring such content does not include advertising. 
Correct the Record -- Work with independent fact-checkers to inform users who have seen or interacted with verifiably false or misleading information, and issue corrections alongside these videos.
Avaaz also urges all brands advertising on YouTube to establish ethical ad placement requirements for platforms that include detoxing the algorithm, demonetizing disinformation and correcting the record. Avaaz commends the brands who have already begun this critical work. 
Julie Deruy, Senior Campaigner at Avaaz said: "Climate misinformation threatens the health and safety of our societies and our planet. YouTube has taken notable strides to act against disinformation, but our research proves that more is needed. YouTube can and should immediately move to include climate misinformation in the company's borderline content policy and allow advertisers to exclude their ads from videos with climate misinformation. "
In 2015, YouTube launched a campaign to "help change the way people discuss climate change, so that the issue and its consequences could become more relevant and tangible to people around the world." In addition, in Google's February 2019 whitepaper on fighting disinformation, YouTube's parent company made it clear that: "We set out to prevent our systems from serving up content that could misinform users in a harmful way, particularly in domains that rely on veracity, such as science, medicine, news, or historical events. To that end, we introduced a higher bar for videos that are promoted through the YouTube homepage or that are surfaced to users through the "watch next" recommendations."
With this report Avaaz set out to analyse how effectively YouTube is protecting its users from climate misinformation, and how well it's implementing the commitments it made in February specifically around its recommendation engine. Our findings indicate that YouTube's updated policies against misinformation have not lived up to their promises, and their algorithms continue to misinform users in harmful ways.
About Avaaz work on disinformation: 
Avaaz is a global democratic movement with more than 50-million members around the world. All funds powering the organization come from small donations from individual members.
This report is part of an ongoing Avaaz campaign to protect democracies from the dangers of disinformation on social media. As part of that effort, Avaaz investigations have:

Avaaz's work on disinformation is rooted in the firm belief that fake news proliferating on social media poses a grave threat to democracy, the health and well-being of communities, and the security of vulnerable people. Avaaz reports openly on its disinformation research so it can alert and educate social media platforms, regulators, and the public, and to help society advance smart solutions to defend the integrity of our elections and our democracies.
( Press Release Image: https://photos.webwire.com/prmedia/7/253667/253667-1.png )
Related Links
WebWireID253667

This news content was configured by WebWire editorial staff. Linking is permitted.
News Release Distribution and Press Release Distribution Services Provided by WebWire.