U.S. Companies Are Paying Less to Entice Workers to Switch Jobs, According to Gartner
Active Job Seeking Remains Low
ARLINGTON, Va. –
WEBWIRE
–
Thursday, December 12, 2019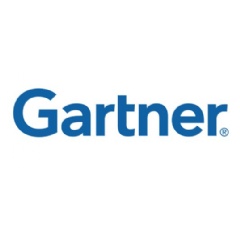 U.S. employers are offering less of a compensation increase to attract talent and lure workers from their current jobs, according to Gartner, Inc. While historically companies have extended, on average, a 15% pay increase to get people to switch jobs, the latest data from Gartner's 3Q19 Global Talent Monitor report shows this compensation premium has declined over the past six months to approximately 13%.

Gartner's most recent Global Talent Monitor report also shows that only one-third of currently employed U.S. workers indicated they were actively looking for a new job in 3Q19 — well below the global average of 40%. This U.S. number represents a significant drop from a high of 41% in 1Q19, while the international average has remained steady over the same time period.

Additionally, for the second consecutive quarter, 51% of U.S. workers reflected their intent to stay with their current employer. This figure is well above the international average of nearly 40%.

"The dramatic decline in active job seeking that we witnessed in the second quarter did not rebound much in the third quarter, even as employee business confidence and perceptions of the job market remained stable," said Brian Kropp, chief of research for the Gartner HR practice. "This coupled with companies paying less to entice workers to switch jobs demonstrates additional signs of a tighter U.S. labor market from both the employer and employee perspectives."

In 3Q19, the number of U.S. workers reporting high discretionary effort on the job — or going above and beyond their regular duties — remained at 21% as in the previous quarter, higher than the global average of 17% and staying above the 20% mark in back-to-back quarters for the first time since 4Q17 and 1Q18.

What Employees Want

Gartner data reveals that compensation has ranked as the No. 1 reason why U.S. employees leave an employer since 1Q18, a trend that continued in 3Q19. Future career opportunities and people management came in as the second and third reasons, respectively, employees cited for leaving a job.

Although wage increases have remained somewhat stagnant over the past few years, companies have an opportunity to retain talent by providing their workforce with new experiences and development programs to help them learn new skills and strengthen their employability. Managers play a vital role as well; by creating environments in which employees feel better connected to the organization, they help strengthen the bond between the company and workers — and create higher performers.

"Faced with less than ideal compensation increases, U.S. workers are looking for other benefits and value they can extract from their jobs," said Mr. Kropp. "Gartner data shows that even if wage increases remain low, workers will stay on with companies that develop programs which enhance their skills and invest in their professional growth within the company."

Workplace Strategies to Retain Talent

The unemployment rate remains under 4% with more jobs openings than there are people to fill them. To attract talent and increase the number of workers who intend to stay in their current positions, companies need to develop programs that increase employee satisfaction and engagement, offer programs that workers value most, and deliver rewards that acknowledge workers' efforts and successes.

Companies can differentiate themselves within the labor market by developing a strong Employee Value Proposition (EVP) that identifies the workplace elements employees desire from their employers, including compensation and benefits, personal development, corporate culture and work-life balance. When companies invest in developing and delivering a strong EVP, they better position themselves to attract talent and heighten employee engagement.

"Talent is a company's greatest asset and employees the greatest advocates," Mr. Kropp added. "Developing a compelling EVP that shows true dedication to their workforce's wants and needs enables companies to boost employee engagement and decrease annual employee turnover by just under 70%. Additionally, a strong EVP also can increase new hire commitment by nearly 30%."

Global Talent Monitor data is drawn from the larger the Gartner Global Labor Market Survey that is sourced from nearly 30,000 employees in 40 countries and regions. Conducted quarterly, the survey reflects market conditions during the quarter preceding publication.

About the Gartner HR Practice

The Gartner HR practice brings together the best, relevant content approaches across Gartner to offer individual decision makers strategic business advice on the mission-critical priorities that cut across the HR function. Additional information is available at https://www.gartner.com/en/human-resources. Follow news and update from the Gartner HR Practice on Twitter and LinkedIn using #GartnerHR.

About Gartner

Gartner, Inc. (NYSE: IT), is the world's leading research and advisory company and a member of the S&P 500. We equip business leaders with indispensable insights, advice and tools to achieve their mission-critical priorities today and build the successful organizations of tomorrow.

Our unmatched combination of expert-led, practitioner-sourced and data-driven research steers clients toward the right decisions on the issues that matter most. We are a trusted advisor and objective resource for more than 15,000 organizations in more than 100 countries — across all major functions, in every industry and enterprise size.

To learn more about how we help decision makers fuel the future of business, visit gartner.com.
( Press Release Image: https://photos.webwire.com/prmedia/5/251605/251605-1.jpg )
Related Links
WebWireID251605

This news content was configured by WebWire editorial staff. Linking is permitted.
News Release Distribution and Press Release Distribution Services Provided by WebWire.