$11 Billion Self-Improvement Market Is Growing, But Has Its Critics
Tampa –
WEBWIRE
–
Tuesday, October 15, 2019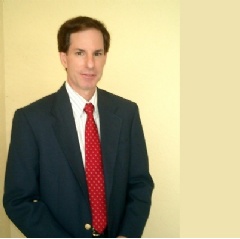 John LaRosa, Research Director, Consultant
"Self-improvement is a huge and growing industry."
Tampa FL,  October 15,  2017:  Marketdata Enterprises, Inc., a leading independent market research publisher  since 1979, has released the 12th edition of one of its best-selling studies, a 354-page report entitled: The U.S. Market For Self-Improvement Products & Services .  This is the ONLY publicly available study about this $11 billion business. The study traces the market from 2003-2023 Forecast, examining these markets: Infomercials, Holistic Institutes, Self-Help Books & Audiobooks, Motivational Speakers, Training Organizations, Apps, Public Seminars, Personal Coaching, and Weight Loss Programs.
 
      According to Research Director, John LaRosa: "This industry's future generation of gurus, speakers and experts will need to be more accountable to self-improvement consumers. They want practical results and a return on their invested time and money. More focus is being placed upon men and Millennials for future customers." 
Major Findings:
 
Market Value…  Marketdata estimates that the self-improvement market in the U.S. was worth $11.0 billion in 2018, versus $9.38 billion in 2016. The market grew about 18% in two years, fueled by growth in personal coaching services, self-help books and audiobooks, and weight loss programs. We expect the market to grow 5% in 2019 to $11.6 billion, and 4.8% per year, on average, between 2019 and 2023, when the market should be worth $13.9 billion.
 
Demographics… Traditionally, the Baby Boomers have been the main consumers of self-improvement. They still are an important group, but the tide is shifting, as Millennials now number 75 million. They are the future of this market, but there are few experts now catering to them.
 
The Internet… is playing a larger role is the self-improvement market, as more content (such as MP3 downloads, e-books, webinars, online courses, "academies", "universities" and "masterminds", etc.) is being delivered online, and apps are starting to enter the market.
Audiobooks…  Sales of audiobooks are growing strongly, according the Audio Publisher's Association. The APA says that 24+ million Americans now listen to audiobooks.  Total audiobook dollar sales increased by 24.5% in 2018. We estimate that self-improvement-related audiobooks represent about 14% of that total—or $364 million last year.
 
Self-improvement Books… A popular book is still the basic starting point and platform for motivational speakers and experts. Self-improvement books have been doing well in recent years,  A slew of new titles appeared in 2017 and 2018 and sold well. This is now a $992 million market that's growing 8% per year. There is a growing anti-self-help movement. Consumers are beginning to question the philosophy of self-improvement and whether it's really helping them solve their problems. Book authors are suggesting an alternative approach to traditional methods, including: be negative, accept that you'll always be mediocre, and simply just stop caring.
 
Personal Coaching… Personal coaching services are growing strongly. The latest ICF and PriceWaterhouseCoopers' global study found that the U.S.personal  coaching market was worth $1.02 billion in 2016 and Marketdata estimates this to have grown to $1.43 billion in 2018. We expect 4.7% average yearly growth to 2023. However, the field is loosely regulated and incompetence is a common complaint. Just about anyone can call themselves a life coach.
 
Motivational Speakers… 5,000+ U.S. public speakers take in more than $1 billion per year, with the elite top 9 generating about $188 million. Many older speakers are dying, retiring, or are cutting back their road tours, shifting focus to online courses, book writing, and webinars. Some of their sons and daughters are picking up the reins. There is a changing of the guard coming, but time will tell if the new speakers will be as innovative and successful as their predecessors.
 
Weight Loss Programs… Diet programs, especially large commercial programs such as Weight Watchers, Medifast, Jenny Craig and NutriSystem, are growing. Commercial and medical programs combined is a significant $5.5 billion piece of the self-improvement industry, with the former worth $3.7 billion and the latter $1.8 billion. Losing weight will remain a major goal for an estimated 97 million Americans for some time (mostly women).
 
Public Seminars…  The three major public seminar companies (Fred Pryor-CareerTrack, National Seminars Group, and Skillpath) all now operate under the umbrella of non-profit universities. The public seminars market was worth $257 million in 2018, but growth is flat, as consumers seek more convenient webinars and online courses. The live events business has suffered. Only one firm is hosting multi-speaker stadium-type events: Success Resources America.
 
Holistic Institutes…  The 16 U.S. holistic institutes are holding their own. They are still popular for many, and their attendance and revenues are increasing moderately. This is a small and mature $132 million market.
 
Training Organizations… The consumer training market was estimated to be worth about $719 million in 2018. Revenues for these companies grew by 17.2% in 2018, paced by strong growth at Sandler Training and Dale Carnegie. We think that this growth continued into 2019, along with a strong economy. Franklin-Covey and Toastmasters are included in this market segment.
 
"Seventy percent of self-improvement book buyers and seminar participants are women, and they are more likely to live on the east or west coasts of the United States. However, there are still very few female mega-stars in the self-improvement field, other than Suze Orman, Gabby Bernstein, Mel Robbins and Marianne Williamson",  according to John LaRosa.
 
About The Report
The U.S. Market For Self-Improvement Products & Services, published in October 2019, is an independent "off-the-shelf" market research study.  The study is 354 pages in length, with 100 guru and competitor firm profiles and 72 tables/charts.  It costs $1,895 and is also sold by individual chapters at lower cost. A condensed $99 Overview is also available.  A free Table of Contents is available by mail or email. Contact: Marketdata LLC,  7210 Wareham Drive, Tampa, FL  33647, (813) 971-8080. John LaRosa is available for interviews and presentations.
 
About Marketdata LLC
Marketdata is a 40-year old marekt research publisher and marketing consulting firm. We have trcked and analyzed a wide variety of service and healthcare sectors, with specialities in the weight loss programs and self-improvement marekts. Marketdata performs custom studies and consulting projects, with free project proposals. Our report are contained in various business databases such as the Profound system. Reports are also sold by individual chapters in many cases.
( Press Release Image: https://photos.webwire.com/prmedia/51609/248507/248507-1.jpg )
WebWireID248507
Contact Information

John S. LaRosa
Research Director
Marketdata LLC
(1) 8139718080

This news content may be integrated into any legitimate news gathering and publishing effort. Linking is permitted.
News Release Distribution and Press Release Distribution Services Provided by WebWire.