Why Commercial Weight Loss Leaders Missed The Boat
Strategies Backfire At Start of 2019 Diet Season
Tampa –
WEBWIRE
–
Thursday, February 28, 2019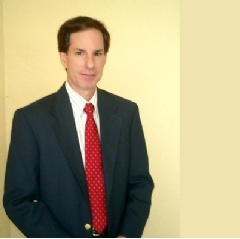 John LaRosa, Research Director
"Even the giants can stumble."
Tampa FL, February 28, 2019:   Marketdata LLC, a leading independent market research publisher of "off-the-shelf" studies about service industries since 1979, has released its biennial 457-page study: The U.S. Weight Loss & Diet Control Market (15th edition ). This is a complete analysis and forecast of ALL major segments of the U.S. diet market.
 
Both WW (Weight Watchers) and NutriSystem misjudged the effect of their actions the past few months, resulting in a poor start to the 2019 "diet season", which generates 40% of annual revenues. NutriSystem is projecting basically flat revenues for 2019--$692 million this year (vs. $691 million in 2018). WW is planning for a 7.5% drop in revenues to $1.4 billion. So, what went wrong?  But, not all commercial diet companies are suffering. Medifast is planning for a 40% revenue increase this year, following a 60% jump in 2018. Herbalife, Atkins, and Profile By Sanford appear to be doing well too.
 
Commercial chains as a group posted a strong 18% increase in revenues in 2018, to $3.74 billion.  WW (Weight Watchers) and Medifast were the big winners. Marketdata estimates that the total U.S. weight loss market grew 4.1% in 2018, from $69.8 billion to $72.7 billion. The total market is forecast to grow 2.6% annually through 2023. So, how does that situation turn so bad so quickly? We think it was a "perfect storm" of factors, as follows:
 
* WW implemented too much change, at the wrong time. They changed their name to WW to avoid that dirty word: "diet", and focus more on wellness. However, people still associate WW with weight loss, not wellness. And, wellness is a vague term. Wellness has always been a hard sell for the public. The firm has great brand name recognition built over 55 years. Why discard that? WW didn't fully leverage one of their biggest assets, Oprah Winfrey, in their ads.
 
* NutriSystem is also moving toward wellness, via its acquisition by Tivity Health. However, their TV ads still focus on losing weight. They admitted making a marketing mistake by pulling back too far on January ad spending. Why would you do that when the "fish are jumping"? And, people may be confused about what will happen to the company under the new ownership. Will the program be the same? Lots of uncertainty.
 
* The leaders underestimated the competition. MLMs (multi-level marketers) such as Medifast and Herbalife posted sold gains and MLM is becoming a more popular distribution channel for weight loss products such as meal replacements (shakes, nutrition bars). There are roughly 20 other MLMs selling diet products. In addition, apps such as Noom have entered the market. And, a fairly new commercial weight loss franchise called Profile by Sanford has gained major traction, selling 360+ franchises nationwide (96 stores open now).
 
* The Keto diet plan, which appeals to DIY dieters, is hot.
 
* There is a growing size acceptance movement, with more women taking the attitude that it's OK to be "plus size".
 
* The winter weather in the Midwest and Northeast has been severe, affecting attendance at brick & mortar centers / meeting sites. The Polar Vortex created extreme cold, coupled with many storms with heavy snowfalls.
 
* Millennials now outnumber the Baby Boomers. They are the future dieters. But, there's a problem. They want to eat "clean" and they don't want to have to visit a weight loss center or meeting every week. They want to do it virtually, online and with apps. So far, the largest diet companies haven't really connected with them, and their apps still have bugs.
 
"In today's competitive weight loss market, diet companies must find untapped niches, and offer consumers customization and personalization, plus offer both virtual and off-line  programs, at different price points. They'll also need to use alternative distribution channels such as: MLM, retail healthcare mini-clinics, shopping malls, etc. In addition, they must figure out how to reach overweight Millennials and not chase aging Baby Boomers (who are ageing out of dieting) forever.", according to John LaRosa.
 
The market's leaders HAD the edge, but they missed the opportunity, plain and simple. Poor management decisions and strategy will always derail a weight loss company. As for competing products and services, there are few that could hurt the commercial chains now…There are no new prescription diet drugs entering the market. Medical weight loss programs have lost momentum recently, with some franchises going out of business and MDs still struggling to understand marketing. Bariatric surgeries have grown moderately. And, diet soft drink sales and artificial sweetener sales continue to decline.
 
About The Report
 
The U.S. Weight Loss & Diet Control Market, published in February 2019, is an independently researched "off-the-shelf" study.  The study is 457 pages in length and contains 160 tables/charts and 38 in-depth competitor profiles. It costs $1,895 and is also sold by individual chapters at lower cost.  Available in pdf format. A free table of contents is available by email Contact: Marketdata LLC, 7210 Wareham Drive, Tampa, FL  33647, (813) 971-8080. John LaRosa is available for interviews. A 44 pp. Overview of major findings is available to the public for $99, at: www.marketdataenterprises.com.
 
About Marketdata
 
Marketdata is a private market research and consulting firm that has specialized in the tracking and analysis of the weight loss market since 1989—30 years, as well as other healthcare and service sectors. It has published more than 50 in-depth weight loss market studies and regularly holds teleconferences and webinars about the market. Mr. LaRosa, President, has consulted for many large and small weight loss companies, physicians, start-ups and entrepreneurs and the media. Marketdata also operates a free weight loss news website called DietBusinessWatch.com.
( Press Release Image: https://photos.webwire.com/prmedia/51609/236593/236593-1.jpg )
WebWireID236593
Contact Information

John S. LaRosa
Research Director
Marketdata LLC
(1) 8139718080

This news content may be integrated into any legitimate news gathering and publishing effort. Linking is permitted.
News Release Distribution and Press Release Distribution Services Provided by WebWire.