Combined Shareholders' Meeting of 21 November 2018
WEBWIRE
–
Thursday, November 22, 2018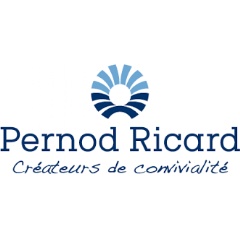 In summary    
•    All the resolutions have been adopted 
•    Dividend: € 2.36 per share
•    Renewal of the directorships of Ms Martina Gonzalez-Gallarza and Messrs. Ian Gallienne and Gilles Samyn and appointment of Ms Patricia Barbizet as Director 
•    Approval of the compensation policy items applicable to Mr Alexandre Ricard, Chairman & CEO for the 2018/19 fiscal year
•    Approval of the components of the compensation due or granted to Mr Alexandre Ricard, Chairman & CEO for the 2017/18 fiscal year 
•    Renewal of members of the Board Committees (following the Shareholders' Meeting)
Pernod Ricard's shareholders held their Combined Shareholders' Meeting (ordinary and extraordinary) today, chaired by Alexandre Ricard, Chairman & CEO, to approve the 2017/18 consolidated and parent company financial statements for the year ended 30 June 2018 and to vote on the resolutions submitted to their approval. 
Dividend: € 2.36 per share
The shareholders set the cash dividend at € 2.36 per share for the 2017/18 financial year. An interim dividend of € 1.01 per share having been paid on 6 July 2018, the balance amounting to € 1.35 per share will be detached on 28 November 2018 (with a record date of 29 November 2018) and paid on 
30 November 2018. 
Renewal of Directors
The Shareholders' Meeting renewed for a term of 4 years the directorships of Ms Martina Gonzalez-Gallarza and Messrs. Ian Gallienne and Gilles Samyn and appointed Ms Patricia Barbizet as Director for a term of 4 years. 
Approval of the compensation policy items applicable to Mr Alexandre Ricard, Chairman & CEO for the 2018/19 fiscal year
The Shareholders' Meeting approved the compensation policy items applicable to Mr Alexandre Ricard, Chairman & CEO for the 2018/19 fiscal year.
Approval of the compensation items due or granted to Mr Alexandre Ricard, Chairman & CEO for the 2017/18 fiscal year
Pernod Ricard's shareholders approved the compensation items due or granted to Mr Alexandre Ricard, Chairman & CEO for the 2017/18 fiscal year.
Board of Directors held on 21 November 2018 (following the Shareholders' Meeting) 
The Board of Directors renewed, on the recommendation of the Nominations, Governance and CSR Committee, the duties of Mr Ian Gallienne as member of the Compensation and Strategic Committees as well as the duties of Mr Gilles Samyn as member of the Audit Committee. 
Biographies 
Ms Martina Gonzalez-Gallarza graduated from the Jesuit ICADE Business School in Madrid (Licenciatura) and holds a PhD in Marketing from the University of Valencia. She pursued her career in the academic world and held various roles in the Faculty of Business Studies at the Universitat Politècnica de València, including Manager of the Marketing Department and Head of the International Office. In 2004, she joined the Catholic University of Valencia where she held the position of Dean of the Business Studies Faculty until 2008. 
In November 2008, Ms Martina Gonzalez-Gallarza joined the Marketing Department where, currently as a Full Professor, she has been researching consumer behaviour (with more than 50 articles published in academic journals and more than 100 papers presented at Conventions or international Conferences) and teaches international master's programmes in Valencia (Chamber of Commerce, UV and UCV) and abroad (at the IAE in Rennes and at the IGC in Bremen (Germany) and at the LUISS University in Rome (Italy)). She was a visiting scholar at Columbia University (New York City), at ESCP Europe (France) and at the University of Sassari (Sardinia, Italy).
In addition, Ms Martina Gonzalez-Gallarza is a member of the American Marketing Association, and of the Spanish and French Marketing Associations
Mr Ian Gallienne has been Managing Director of Groupe Bruxelles Lambert since January 2012.
He holds an MBA from INSEAD in Fontainebleau. From 1998 to 2005, he was Manager of the Rhône Capital LLC private equity fund in New York and London. In 2005, he founded the private equity fund Ergon Capital Partners, of which he was Managing Director until 2012.
Mr Ian Gallienne has been a Director of Groupe Bruxelles Lambert* since 2009, of Imerys* since 2010, of SGS* since 2013 and of Adidas* since 2016.
*Listed companies
Mr Gilles Samyn holds a Commercial Engineering degree from the Université Libre de Bruxelles (ULB) – Solvay Business School, in which he held academic and scientific roles from 1969 to 2016. He began his professional career as a consultant at the Mouvement Coopératif Belge before joining Groupe Bruxelles Lambert* in 1974. 
In 1983, after one year as an independent advisor, he joined Groupe Frère Bourgeois where he is now Director and CEO of the Compagnie Nationale à Portefeuille.
*Listed company
Ms Patricia Barbizet is a graduate of the École Supérieure de Commerce de Paris (ESCP Europe). She began her career in 1976 in the Treasury Department of Renault Véhicules Industriels, before becoming Chief Financial Officer of Renault Crédit International. In 1989, she joined the Pinault Group as Chief Financial Officer. From 1992 to 2018, she served as Chief Executive Officer of Artémis, the investment company of the Pinault family. From 2014 to 2016, 
Ms Barbizet also held the post of CEO & Chairwoman of Christie's International. 
In addition, she chaired the Investment Committee of the French national Strategic Investment Fund from 2008 to 2013. She is currently Chairwoman of Temaris et Associés.
Ms Barbizet also chairs the Board of Directors of the Cité de la Musique – Philharmonie de Paris. She is Chairwoman of Zoé SAS and a Director at 
Yves Saint Laurent. In April 2018, she was appointed as Chairwoman of the Supervisory Board of Investissements d'Avenir.
The Combined Shareholders' Meeting was broadcasted live and can now be viewed in both French and English on the Pernod Ricardwebsite. 
Shareholders' agenda: 2018/19 half-year results – Thursday 7 February 2019
( Press Release Image: https://photos.webwire.com/prmedia/6/231748/231748-1.png )
Related Links
WebWireID231748

This news content was configured by WebWire editorial staff. Linking is permitted.
News Release Distribution and Press Release Distribution Services Provided by WebWire.