Ingrid Guimarães Star Camera Seara on New Formats of Pizzas
Actress brings light and modern language to present innovations of the product line in reinforcement to the campaign Peraê
São Paulo –
WEBWIRE
–
Monday, August 20, 2018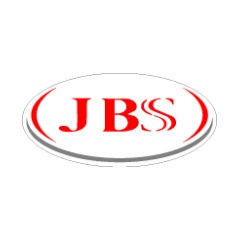 To announce the latest launches in its line of pizzas with the guarantee of "Quality Q", Seara bets on the charisma and humor of Ingrid Guimarães. In a television and internet campaign, the actress will introduce the new products of the category: Meia Lua pizza and Pan pizza. The first, with traditional and integral pasta option, innovates in the format - easy to store and prepare - and allows the consumer to combine fillings, catering to the most varied tastes, whether in large groups or to eat alone. On the other hand, the pan pizzas, with higher mass and fluffy, have a rectangular shape, thought as much in the practicality of storage as in the preparation in the oven.
"We see a growing demand for products that deliver convenience and convenience. Therefore, we work to innovate in the categories, expanding our portfolio, and thinking of serving the most different types of consumer, from large families to the person who lives alone. Today, Seara has the most complete line of pizzas in Brazil, "says Rafael Palmer, Director of Marketing and Trade Marketing of Industrialized Seara Alimentos.
"Seara brings to the market novelties in the line of pizzas that come to innovate in both format and consumption. We perceive the need to explain the differentials of the products and, therefore, we invest in a new campaign that will stir up the category, either by innovation in the launches or by the hiring of Ingrid Guimarães, which brings charisma and modernity to the brand, "explains Tannia Bruno, director of Communication and Brands of Seara Alimentos.
The TV movie is signed by WMcCann and depicts a common Brazilian habit: ordering pizza over the phone. One woman orders the deliveryand chooses one pizza with pasta pan, and another of two flavors (each half a flavor). In the next picture, a man chooses products in the supermarket refrigerator while talking on the phone. Following the revelation: the woman is making the request directly to the husband, which reinforces the innovation attribute of Seara, since, until then, the combination of flavors could only be made in pizzerias. The wife then asks if the pizzas that are in the supermarket refrigerator are from Seara. At that moment, he is surprised by Ingrid Guimarães to the sound of the hit "Peraê", alerting him that the pizza needs to have Quality Q Seara.
The digital campaign, developed by Sunset, is also starring Ingrid Guimarães, and retains the same tone of humor. In the main movie, with versions for YouTube and Facebook, the famous Meme of the Spoiled Boy makes reference when the actress talks about the variety of the flavors and remembers that always has someone who says to want pizza only of Calabrian, "I si quimi di quilibrizi". Other memes such as Nazaré Confusa and Monica's well-known "ATA" also served as inspiration for communication in the digital environment. The pieces contemplate all the social networks of the brand and were thought strategically and exclusively for each channel. These are Ingrid funny blog posts and gifs to interact with followers through interactive questions and actions in the dialogue with users.
The placement will be regional, with exhibition for the states of Rio de Janeiro, Rio Grande do Sul, Santa Catarina, Paraná, Pernambuco, Bahia and the Federal District. The communication campaign reinforces the positioning of the brand emphasizing that quality is part of Seara's DNA. In May of this year, Rodrigo Faro and Rodrigo Hilbert starred in the "Quality Q" megacampany, which featured actions for all media.
-------
TECHNICAL SHEET - PIZZA:
Agency: WMcCann
Client: Seara 
Product: Pizzas 
Campaign name: Pera - Pizzas 
CCO: Hugo Rodrigues and André Marques 
Creation direction: Eiji Kozaka and Marcelo Conde 
Creation: João Pires and Caio Machado 
Planning: Luciana Padovani, Bruno Surano and Fernanda Malavazi 
Attendance : Ana Helena Coutinho, Vivian Cecchi, Guilherme Miller, Joice Nunes and Ana Beatriz Florencio 
Media: Horacio Rosário, Daniel Neves, Vitória Lobo and Elidiane Carmo 
Production VP: Tato Bono 
RTV: Julia Seligmann and Melina Balassanian 
Film Producer: O2 Filmes 
Director : Paulo Caruso 
Director of Photography: Marcelo Corpanne 
Post-production: O2 Filmes
Sound Production: Comando S 
Track: Serginho Rezende 
Graphic Production: Ricardo Rodrigues and Maurício Martim 
Art Buyer: Julia Seligmann and Melina Balassanian 
Photographer: Miro 
Production photo: Lexique 
Foodstylist: Paula Rainho 
Production CG: Studio Boreal 
Retouching Images: Craft 
Projects: Jaqueline Travaglin and Luana Carvalho 
Approval by the client: Tannia Fukuda Bruno, Rafael Bonato Palmer, Veridiana Lemos Borghi, Michele Srour
Agency: Sunset
CCO: Guto Cappio 
Creation direction: Rafael Guaranha and Marília Rollemberg 
Creation: Isabela Gómez, Lilian Rampazzo, Gabriel Bona, Maria Laura Vidigal, Felipe Cremasco 
Call: Ligia Vulcano, Flávia Rodrigues, Juliana Silva and Matheus Brusca 
Planning: Cleber Paradela , Graziele Cruvinel, Felipe Lavdovsky and Luiza Pianetti 
Media: Guilherme Cavalcante, Alexandre Mantovani and Mayara Verza 
Head of Production: Tati Medeiros 
Community manager: Inaiara Florêncio, Samantha Prado and Tayna Fernandes 
Client approval: Rafael Bonato Palmer, Tannia Fukuda Bruno and Veridiana Lemos Borghi 
Producer: Sunset Content 
Directed by: David Feldon
Director: Lia Patricia 
Director of Photography: Marco Antonio Ferreira Producer: Paula Rainho 
Production: Filipe Atihe and Anderson Boscari 
Head of Motion: Diego Fernandes 
Montage: Marcel Campos 
Color Correction and Finalization: Sunset Content 
Musical production and sound designer: Liquo
About Seara
Seara has been present in Brazil's market and table for more than 60 years. Seara is Brazil's food brand with total commitment to high quality and offers a broad portfolio in the poultry and pork segments in natura, processed and industrialized foods. Present throughout the country, Seara annually supplies thousands of Brazilian homes with products prepared for the most different types of palates, among lines of Chicken, Pork, Empanadas, Burgers, Ready Dishes, Cold Meats, Vegetables, Pizzas, Sausages, Sausages and special line Seara Turma da Mônica.
( Press Release Image: https://photos.webwire.com/prmedia/6/227644/227644-1.png )
Related Links
WebWireID227644

This news content was configured by WebWire editorial staff. Linking is permitted.
News Release Distribution and Press Release Distribution Services Provided by WebWire.