HP and RRD Announce Major Deal for HP Indigo High-Definition Presses
RRD first to adopt HP Indigo 12000 HD Digital Press solution in US
PALO ALTO –
WEBWIRE
–
Wednesday, July 25, 2018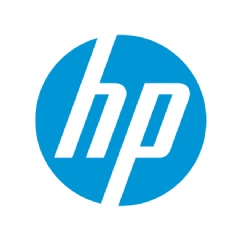 HP Inc. (NYSE: HPQ) announced R.R. Donnelley & Sons Company (NYSE: RRD), a leading global provider of multichannel business communications services and marketing solutions, is expanding its market-leading digital printing footprint with a strategic investment in the HP Indigo 12000HD Digital Presses across its nationwide network of commercial print facilities.

The addition of six HP Indigo 12000HD Digital Presses—the first units purchased in the US—is designed to enhance RRD's ability to deliver high-quality print products for its customers, and significantly bolsters its capacity to more responsively meet their communications needs.

The HP Indigo 12000 HD Digital Press supports the widest range of commercial print applications in the industry, servicing virtually any substrate up to 29 inches with sophisticated variable data capabilities, and high-definition image printing setting a new benchmark for digital print quality.

"RRD is committed to leading the way in print technology innovation and continuously meeting the dynamic needs of our customers," said Craig Roberton, Group Vice President of Commercial Print at RRD. "The HP Indigo 12000 HD Digital Press' cutting-edge technology substantially broadens the creative possibilities for our clients to efficiently produce breakthrough print communications at scale that strengthen the impact of their brand messaging."

The installations, to be completed this summer, will also provide the broader RRD organization and its more than 50,000 customers direct access to the HP Indigo 12000 HD's high-performance capabilities, Roberton added.

The HP Indigo HD Imaging System, a new high-definition writing head solution, doubles print resolution and uses high screen sets up to 290 LPI for the smoothest photo and high-end commercial print, including art gallery-quality pieces with extensively detailed reproduction specifications.

"HP Indigo technology is playing an important part in the growing transformation of the print industry from analog to digital printing, offering a more profitable and sustainable solution in addition to enabling brands to more effectively communicate with consumers," said Dave Prezzano, vice president and general manager, Graphics Solutions Business, Americas, HP Inc. "HP is a longtime technology provider in RRD's multi-channel transformation, and is both excited and honored to play an integral role in RRD's journey for years to come."

More than 800 units of the market-leading1 HP Indigo 29-inch format solution have been installed worldwide.

HP Indigo B2 commercial printing technology offers digital printing of virtually any commercial application, unique inks, specialty media, and powerful variable data printing technology to increase engagement through next-level customization.

Learn more about HP digital printing at hp.com/go/graphic-arts. Follow HP Graphics on Facebook, Twitter, YouTube and LinkedIn.

About HP

HP Inc. creates technology that makes life better for everyone, everywhere. Through our portfolio of printers, PCs, mobile devices, solutions, and services, we engineer experiences that amaze. More information about HP Inc. is available at http://www.hp.com.

(1) According to IDC market share data.

Forward-Looking Statements

This news release contains forward-looking statements that involve risks, uncertainties and assumptions. If the risks or uncertainties ever materialize or the assumptions prove incorrect, the results of HP Inc. and its consolidated subsidiaries ("HP") may differ materially from those expressed or implied by such forward-looking statements and assumptions.

All statements other than statements of historical fact are statements that could be deemed forward-looking statements, including but not limited to any projections of net revenue, margins, expenses, effective tax rates, net earnings, net earnings per share, cash flows, benefit plan funding, deferred tax assets, share repurchases, currency exchange rates or other financial items; any projections of the amount, timing or impact of cost savings or restructuring and other charges; any statements of the plans, strategies and objectives of management for future operations, including the execution of restructuring plans and any resulting cost savings, revenue or profitability improvements; any statements concerning the expected development, performance, market share or competitive performance relating to products or services; any statements regarding current or future macroeconomic trends or events and the impact of those trends and events on HP and its financial performance; any statements regarding pending investigations, claims or disputes; any statements of expectation or belief; and any statements of assumptions underlying any of the foregoing.

Risks, uncertainties and assumptions include the need to address the many challenges facing HP's businesses; the competitive pressures faced by HP's businesses; risks associated with executing HP's strategy; the impact of macroeconomic and geopolitical trends and events; the need to manage third-party suppliers and the distribution of HP's products and the delivery of HP's services effectively; the protection of HP's intellectual property assets, including intellectual property licensed from third parties; risks associated with HP's international operations; the development and transition of new products and services and the enhancement of existing products and services to meet customer needs and respond to emerging technological trends; the execution and performance of contracts by HP and its suppliers, customers, clients and partners; the hiring and retention of key employees; integration and other risks associated with business combination and investment transactions; the results of the restructuring plans, including estimates and assumptions related to the cost (including any possible disruption of HP's business) and the anticipated benefits of the restructuring plans; the resolution of pending investigations, claims and disputes; and other risks that are described in HP's Annual Report on Form 10-K for the fiscal year ended October 31, 2015, HP's Quarterly Reports on Form 10-Q for the fiscal quarters ended January 31, 2016, April 30, 2016 and July 31, 2016, and HP's other filings with the Securities and Exchange Commission. HP assumes no obligation and does not intend to update these forward-looking statements. HP's Investor Relations website at http://www.hp.com/investor/home contains a significant amount of information about HP, including financial and other information for investors. HP encourages investors to visit its website from time to time, as information is updated and new information is posted.

© 2018 Hewlett-Packard Development Company LP. The information contained herein is subject to change without notice. The only warranties for HP Inc. products and services are set forth in the express warranty statements accompanying such products and services. Nothing herein should be construed as constituting an additional warranty. HP Inc. shall not be liable for technical or editorial errors or omissions contained herein.

About RRD

RRD is a leading global provider of multichannel business communications services and marketing solutions. With more than 50,000 customers and 43,000 employees across 34 countries, RRD offers the industry's most comprehensive offering of solutions designed to help companies—from Main Street to Wall Street—optimize customer engagement and streamline business operations across the complete customer journey. RRD's comprehensive portfolio of capabilities, experience and scale enables organizations around the world to create, manage, deliver and optimize their marketing and business communications strategies.

Learn more about RRD at www.rrd.com. Subscribe to the RRD Communications Blog and follow RRD on Facebook, Twitter, YouTube and LinkedIn.

For more information on RRD's commercial and digital print capabilities, visit www.rrd.com/cp. 
( Press Release Image: https://photos.webwire.com/prmedia/7/226950/226950-1.png )
Related Links
WebWireID226950

This news content was configured by WebWire editorial staff. Linking is permitted.
News Release Distribution and Press Release Distribution Services Provided by WebWire.