Gartner Says Majority of U.S. Employees Show High Intent to Remain at Current Job
Global Employee Confidence in Business Conditions Hits Five-Year High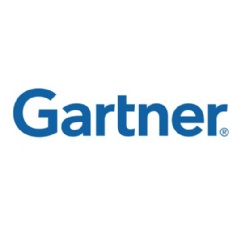 As the nation's economy continues its upward trajectory, almost 46 percent of U.S. employees have a high intent to stay in their current positions, well above the international average of 32.4 percent, according to Gartner, Inc.

The 1Q18 Global Talent Monitor report, which calculated employee feedback from a global perspective, showed that with an additional 14.5 percent of U.S. workers indicating a somewhat high level of intent to stay in their current jobs, nearly six out of 10 workers in the U.S. workforce do not anticipate changing employers. However, that does not mean that managers and executives should not worry about implementing additional best practices to prevent their talent from going elsewhere.

"As the economy continues to grow and companies produce higher profits, employees will expect more opportunities to be promoted, attain higher wages and achieve more rewards," said Brian Kropp, group vice president of the HR Practice at Gartner. "The key issue for companies and leaders today is how to ensure their employees feel the employee value proposition (EVP) at their company is at par or better than those of competitors, which in theory would prevent employees from looking elsewhere."

High Business Confidence, Compensation is Key
The business confidence index, which measures employees' confidence in near-term business conditions and long-term economic prospects in their industry, registered at the highest levels in five years. In addition, key regions surveyed as part of this report - Asia, North America, Europe, Australia and New Zealand, and Latin America - showed an increase in employee perceptions of job opportunities in their current locations, industries and functions.

Respondents in the U.S., and overall globally, cited compensation as the top dissatisfying attribute at a previous job, with this category being the top attrition driver in 18 of the 40 geographic regions and countries surveyed. Compensation also ranked as the top attraction driver in the U.S. and globally for potential candidates when evaluating a new job, which indicates that wages continue to play a vital role in attracting and retaining talent.

"Even with record-low unemployment and the latest ratio of jobs to unemployed workers, we are still seeing relatively little movement in the U.S. labor market, but this could shift if companies begin to offer growth prospects, in addition to higher wages, that may not be available in an employee's current position," said Mr. Kropp. "For U.S. companies to retain and attract talent, it's all about the opportunities for better pay coupled with future career advancements for their employees."

Attracting and Retaining the Best Talent
With more job openings available in the U.S. than there are people seeking work, combined with the historically low unemployment rate, employers need to develop an EVP that enables organizations to showcase key attributes that will appeal to the key talent they need to entice and retain to continue propelling their businesses forward.

Data from Gartner indicates that when companies have strong EVPs that focus on work processes, people, organization structure, opportunity and rewards, they are able to reach deeper into the labor market to attract candidates who may not be looking for work, decrease their annual employee turnover rates and increase new hire commitments.

"A company's EVP illustrates its culture and core attributes to the labor market and employees, and it's critical for leaders to clearly define the returns available through their organization, whether it's career advancement, quality of managers and coworkers, or competitive compensation and benefits," said Mr. Kropp.

Global Talent Monitor data is drawn from the larger Gartner Global Labor Market Survey which is made up of more than 22,000 employees in 40 countries. The survey is conducted quarterly and is reflective of market conditions during the quarter preceding publication.

Gartner for HR Leaders brings together the best, relevant content approaches across Gartner and CEB to offer individual decision makers strategic business advice on the mission-critical priorities that cut across the HR function. Additional information is available athttps://www.cebglobal.com/member/hr-int/about.html.

About Gartner for HR Leaders

About Gartner ReimagineHR
Gartner ReimagineHR is the premier event for HR leaders around the world. Join CEB, now Gartner, and senior HR executives to hear key insights and learn actionable strategies necessary to support organizational performance. Gartner ReimagineHR will be held September 5-6 in London, and October 28-30 in Florida. Follow news and updates from these events on Twitter using#GartnerHR.

About Gartner

Gartner, Inc. (NYSE: IT), is the world's leading research and advisory company and a member of the S&P 500. We equip business leaders with indispensable insights, advice and tools to achieve their mission-critical priorities and build the successful organizations of tomorrow.

Our unmatched combination of expert-led, practitioner-sourced and data-driven research steers clients toward the right decisions on the issues that matter most. We're trusted as an objective resource and critical partner by more than 15,000 organizations in more than 100 countries—across all major functions, in every industry and enterprise size.

To learn more about how we help decision makers fuel the future of business, visit www.gartner.com.
( Press Release Image: https://photos.webwire.com/prmedia/7/225823/225823-1.jpg )
Related Links
WebWireID225823

This news content was configured by WebWire editorial staff. Linking is permitted.
News Release Distribution and Press Release Distribution Services Provided by WebWire.