Nyjah Huston On How He Helped Solve One Of Skateís Biggest Shoe Problems
WEBWIRE
–
Tuesday, February 27, 2018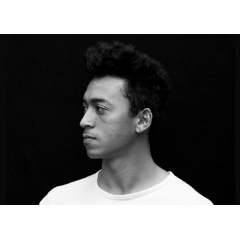 The child skate prodigy turned five-time overall Street League champion is joining the three pros whoíve had a Nike SB signature shoe. Here, he shares why this is a huge deal and how his Nike SB Nyjah found the sweet spot between breaking in fast and breaking down slow.
I was around 5 years old when I first tried skateboarding. I was so young, but thatís literally all I wanted to do. I loved it so much. I never wanted to play any other sports. There was one time, pretty soon after I started skating, that I tried rollerblading. I hated it. I took the skates off so fast and I was so mad. I just wanted to skate every single day.
Iím 23 now, and so stoked to have my own signature Nike shoe, the Nike SB Nyjah. Obviously, Nike SB has only done this with a few people in skateboarding (Eric Koston, Paul Rodriguez, Stefan Janoski), all legends, so I just feel completely honored to be included in that group.
The most important thing to me was immediate break-in and longevity because I like to skate my shoes for a long time. The front had to be thin and close to the foot to give you better connection to your foot and better connection to the board. You need your shoe to feel worn in but still maintain the right flick and feel right on your board. No one wants a stiff, bulky, thick, puffy shoe anymore.
The solution suggested was a new material rubber upper, and I thought it was sketchy at first. I expected weíd go with suede because thatís what Iíve always skated in. But we tried it, and it was so legit. Honestly perfect. Itís really thin, so it only takes a day or two to really break in. But it takes a long time to rip and I think thatís important for kids out there. They want to be able to skate in their shoes for a while.
Some people will still be sketchy about the material, but I also think theyíre going to want to try it out. And I think itís definitely what will surprise people the most about the shoe, because even though itís so thin it skates really well, and it lasts.
Also, itís super comfortable. I wanted it to be something that I also love to wear all the time. In the past, Iíd have a certain skate shoe and then Iíd put on, like, a chill shoe after. I would skate the Blazer Vapor then wear Janoskis when I was chilliní. I wanted this to be both.
Iíve been really involved in the process of this shoe since the beginning, almost two years ago. Two years is a long time. A lot of people have been talking about the shoe and anticipating it for a long time. I definitely felt the pressure. Iíve heard some feedback along the way from the guys who wear-tested it for a while, and Iíd always ask them every question possible, like, ďAre you sure itís okay?†Are you sure donít feel like this about it?Ē The responses were always good, but I wanted to be sure.
At the end of the day, Iím a skateboarder. Skateboarding is my job. A lot of people donít think about it that way ó and itís the best job to possibly have ó but itís still a job. I feel like Iíve gotten pretty used to being watched, to being on camera. And for every contest and competition, I just want to go out there and do my best. Working on this shoe was no different.
( Press Release Image: https://photos.webwire.com/prmedia/7/220787/220787-1.jpg )
Related Links
WebWireID220787

This news content was configured by WebWire editorial staff. Linking is permitted.
News Release Distribution and Press Release Distribution Services Provided by WebWire.