UNICEF Executive Director Henrietta H. Fore gives remarks at the #EveryChildALIVE launch
NEW YORK –
WEBWIRE
–
Thursday, February 22, 2018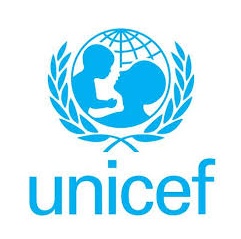 "Thank you for joining us as we launch "Every Child Alive" — our new campaign to end the tragedy of preventable child deaths.
"Thanks to many of the people in this room, more children are surviving to their fifth birthdays than at any time in history.
"But as we celebrate the progress achieved for the young citizens of the world, we must do more for the youngest of all: newborns.
"Every year, 2.6 million newborns die — one million on the day they are born, transforming a day of celebration into a day of tragedy.
"Especially when these deaths are preventable. So often, children die because mothers and their babies lack access to quality, affordable care, provided by skilled health workers in clean, well-resourced facilities.
"Most of all, newborns die because they are poor. Babies born to the poorest families are more than 40 per cent more likely to die in the newborn period than babies in the richest families. In high-income countries, three of every 1,000 babies die within their first month. In low-income countries, that number is nine times higher — 27 of every 1,000 babies. 
"Once again, the world must gather around the lives of our youngest citizens and finish the unfinished business of newborn survival — everywhere, especially in the poorest communities and countries. 
"The good news is that so many countries are showing us that increasing access to affordable health care, while improving the quality of that care, is less a matter of national wealth than national commitment.
"Like Ethiopia, which cut its newborn mortality rates by more than half in recent decades. Or Bangladesh, where newborn mortality has fallen by more than two-thirds. Or like the dedicated staff I met in Mama Lucy Kibaki Hospital in Nairobi last month, providing excellent care to newborns and their mothers.
"Progress is possible. Inspired by these countries, UNICEF is making an urgent, global appeal to invest in what we are calling the "four p's": places, people, products and power. 
"Places means guaranteeing clean, functional health facilities with access to clean, running water, sanitation facilities and electricity.
"People means recruiting, training and managing doctors, nurses and midwives, and placing them where they are needed most.
"Products means making the top 10 lifesaving drugs and supplies available for every mother and baby — products like antibiotics, blankets and micronutrient supplements.
"And power means giving mothers the power to demand and receive quality care at every stage of their children's birth and development.
"To these "four p's" we could add a fifth — partnership. The progress achieved over the last two decades only happened because the world joined, in partnership, to invest in children. All of us: governments, non-profits, civil society, foundations, businesses and UN agencies.
"Today is our opportunity to bring together more partners than ever before to co-create, shape and deliver new programmes that can keep newborns alive and thriving. To build new bridges between mothers and children and the places, people, products and power they need. To invest in what works. 
"We know what to do. We know what works. We know how to end the preventable deaths of our youngest citizens.
"And because we know — we have a duty to act with the same focus, investment and determination that has delivered so much progress in the last three decades.
"Let us finish the unfinished business of child survival. And let us do so together. Thank you."
###
About UNICEF
UNICEF works in some of the world's toughest places, to reach the world's most disadvantaged children. Across 190 countries and territories, we work for every child, everywhere, to build a better world for everyone. For more information about UNICEF and its work for children, visit www.unicef.org. 
Learn about the Every Child ALIVE campaign here.
( Press Release Image: https://photos.webwire.com/prmedia/6/220636/220636-1.jpg )
Related Links
WebWireID220636

This news content was configured by WebWire editorial staff. Linking is permitted.
News Release Distribution and Press Release Distribution Services Provided by WebWire.