The High End's Ryan Daley Earns Master Cicerone® Title
New York, NY –
WEBWIRE
–
Friday, December 15, 2017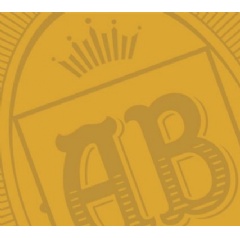 The Cicerone® Certification Program announced today that The High End's Ryan Daley has become one of only 16 individuals world-wide to earn the title of Master Cicerone®. The certification was earned following two days of intense written, oral, and tasting exams testing knowledge of beer styles, draft systems, beer evaluation, brewing technology and beer and food pairings, which required several months of in depth study. Daley is now the second Master Cicerone® located in New York, joining The High End's Max Bakker, who earned his Master Cicerone® certification in December 2016. In addition, AB InBev boasts another Master Cicerone®; Mirella Amato was the first Canadian to have achieved Master Cicerone® status in 2012, and was the first woman in Canada to become a Certified Cicerone® in 2010.
Said Felipe Szpigel, President, The High End, "We're incredibly proud of Ryan and offer our congratulations on this major accomplishment. Both Ryan and Max have been champions of our mission here at The High End, which is to make beer the most sophisticated beverage and to elevate the category. I can't wait to see them put their skills into action in the new year."
Daley currently serves as an Educator for The High End business unit, a division of Anheuser-Busch. In this role, he provides in-depth knowledge of The High End's beer portfolio for both consumer and industry audiences. Daley began his career at Anheuser-Busch in 2014 as an Educator for Goose Island, later moving into his current role as Educator with The High End in 2015.  Daley began his career in beer as a Merchandiser with Try-It Distributing in Buffalo, NY.  Eventually, he joined the brewery-side of the business and held several positions in both sales and marketing before moving into education with Goose Island.  He lives in Hamburg, NY with his wife Kate and three children. 
Since The High End was formed in the spring of 2015, the Education team has helped over 375 Anheuser-Busch employees become Certified Beer Servers, the first level in the Cicerone® Certification Program. In the fall of 2015, the Education team launched a training designed to help people become Certified Cicerones®, the second level in the Certification Program, and in two years' time, the team has helped over 98 employees achieve this certification. When the Cicerone program introduced a new level, Advanced Cicerone®, in 2016, the team has since helped four employees pass the exam, out of only 68 who have passed world-wide.
Master Cicerone® is the fourth and highest level of the Cicerone® Certification Program. It recognizes an exceptional understanding of brewing, beer, and pairing — combining outstanding tasting abilities with an encyclopedic knowledge of commercial beers. The Master Cicerone® exam challenges individuals to master every technical and aesthetic aspect of beer. Candidates must converse with professional brewers and chefs as a peer, demonstrate the tasting ability of a seasoned quality control panel member and yet also speak with consumers using easy-to-understand but vividly descriptive language. Those who possess these skills serve the industry as consultants, educators and knowledge leaders in various organizations.
Moving forward, Daley will utilize his knowledge and Master Cicerone® certification to help The High End share its Elevate initiative to consumers across the country, focusing on Better Beer. You can read move on Elevate at www.elevatebeer.com.
ABOUT THE HIGH END
The High End is a business unit of Anheuser-Busch, created to provide its unique craft and European import brands with autonomy and support for growth, while fostering a collaborative environment for the brightest brewers in the beer community. The High End brings dedicated resources to support the growth of its brands, create successful partnerships and deliver more variety to consumers. Established in 2015, The High End includes brands such as Stella Artois and Shock Top, along with craft breweries Goose Island, Blue Point, 10 Barrel, Elysian, Golden Road, Virtue Cider, Four Peaks, Breckenridge Brewery, Devils Backbone, Karbach, Wicked Weed and SpikedSeltzer.
ABOUT THE CICERONE® CERTIFICATION PROGRAM
Founded in 2007 by brewer, author, and beer educator Ray Daniels, the Cicerone® Certification Program seeks to ensure that consumers receive the best quality beer at every service occasion. To facilitate this, those who sell and serve beer are encouraged to acquire knowledge in five areas: 1) Keeping and Serving Beer, 2) Beer Styles, 3) Beer Flavor and Evaluation, 4) Beer Ingredients and Brewing Processes, and 5) Pairing Beer with Food. To this date, more than 90,000 individuals have been certified through the program. For more information on "What is a Cicerone?" visit: http://cicerone.org/about
( Press Release Image: https://photos.webwire.com/prmedia/6/217981/217981-1.jpg )
Related Links
WebWireID217981

This news content was configured by WebWire editorial staff. Linking is permitted.
News Release Distribution and Press Release Distribution Services Provided by WebWire.