Japan News 2018
WEBWIRE
–
Tuesday, November 7, 2017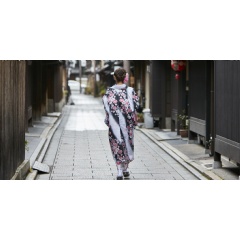 Looking for new stories or travel tips for 2018? Here's what to expect from Japan next year, including new hotel openings and an overview of the biggest events and attractions.
Hotel Openings
Skye Niseko, the first privately-owned condominium hotel inside Hokkaido National Park, will open at Hirafu Ski Resort in October 2018. Read more here.
The Hyatt Centric Ginza Tokyo is scheduled to open on 22 January 2018 and will be the first new-build Hyatt Centric hotel in the Asia Pacific. The 164 guest room hotel will occupy the top ten floors on a twelve-storey commercial building owned by Asahi Shimbun and will have dining, a bar with terrace seating, meeting spaces, and a fitness centre. Reservations are already being accepted. http://newsroom.hyatt.com/
Keihan Tsukiji Ginza will open in autumn 2018, a 2-minute walk from Tsukiji Station and near the popular Tsukiji Market.
Tokyo Bay Tokyu, a new urban resort hotel, will open on 1st May 2018 in the Shin-Urayasu/Bay area of Tokyo Bay. Ideally situated for easy access to Tokyo DisneyLand, all rooms will have bay views and will be sky- and ocean-themed, with themed rooms such as Umi (Sea), kaze (Wind), the Submarine Room, the Wonderland Room and the Princess Room.
Four Points by Sheraton Nagoya Centrair Airport will open in autumn 2018 and will be the first foreign-owned hotel near Nagoya's Centrair Airport, which is seeing a considerable increase in inbound demand and passenger numbers. Project-managed, designed and built by Kiyomizu House and managed by Marriott International, it will have 319 guest rooms, meetings rooms, exercise facilities, and "Best Brews", a bar lounge dedicated to craft beers and will be 6 minutes from the airport. Read more here or here.
Iraph Sui, a Luxury Collection Hotel and island resort, will open on Irabujima Island in Okinawa as the first hotel in the Mori Trust's new SUI brand in partnership with Marriott International. The hotel will have 57 guest rooms with sea views, including nine suites with private plunge pools, ten Junior Suites, and one Executive Suite. Amenities will include a 72-foot outdoor swimming pool, a fitness centre and spa, and all-day restaurant, and a pool bar and beach club. Read more here.
Asakusa Gracery will open in Tokyo in autumn 2018 near Asakusa subway station. Aiming to fulfil a need for sizable hotels in Tokyo's "old town", it will have a concierge service to provide local information and assistance to international visitors, and spacious guest rooms with en suite facilities. Read more here.
Pullman Tokyo Tamachi, Japan's first Pullman Hotel by AccorHotels, will open in autumn 2018. Featuring 143 contemporary rooms, it will be directly connected to Tamachi subway station. Read more here.
Twelve new APA Hotels, including one large-scale hotel and resort in Tokyo's Shinjuku, are scheduled to open next year:
Kanda - 9 February, 142 rooms
Nihonbashi - April, 127 rooms
TKP Kawasaki - April, 143 rooms
Shin-Osaka Ekimae - April, 109 rooms
APA Hotel and Resort, Nishi Shinjuku Gochome, May 2018, 710 rooms
Hatchobori - May, 141 rooms
Higashi Umeda - May, 240 rooms
Joetsu Myoko - July, 166 rooms
Asakusa Ekimae - August, 306 rooms
Nihonbashi Bakuro Yokoyama - August, 193 rooms
Nagoya Sakae Ekimae - September, 350 rooms
TKP Sendai Ekikita - October, 305 rooms www.apahotel.com/ (Japanese only)
Hotel Koé, a fashion and lifestyle boutique hotel and bakery, will open in central Shibuya in February 2018. Focusing on the three keywords of "stay", "fashion" and "music", it will feature Koe Lobby, a bakery-restaurant by chef Satoshi Kakegawa, on the ground floor. Read more here.

JR Hotel Clement Inn Takamatsu will open next to Takamatsu Station in autumn 2018 as a cheaper alternative to nearby JR Clement Takamatsu. It will have 230 mainly single guest rooms spread across nine floors and will be approximately 20% cheaper than JR Clement Takamatsu. Read more here (Japanese only).
Hotel New Otani will continue the introduction of its new room type, the "New Edo Single". The 26 rooms overlook a Japanese garden and are equipped with hinoki cypress baths, traditional Edo period cultural elements, and the latest in Japanese technology. Read more here (Japanese only).  Nine Hours capsule hotel brand will open °C Sauna + Sleep Gotanda in Shinagawa, Tokyo, the second hotel in the °C brand after °C Sauna + Sleep Ebisu, which will open in Shibuya in December 2017. The hotel offers saunas borrowing from Finnish technology and capsules for sleeping. Read more here (Japanese only).

Candeo Hotels Higashi Shinsaibashi will open in Osaka.
Hotel Vista Premio will open in Tokyo's Akasaka area.
Tokyo Stay Takanawa will open in February.
Hotel Hyakumangoku, a traditional ryokan (inn) in Ishikawa prefecture, will reopen after undergoing renovation.
Hyatt Regency Serakaki Island will open in Okinawa.Attractions
A new 'invisible train' by Kazuyo Sejima, which will be designed to blend into the surroundings by reflecting them, will be launched. http://www.telegraph.co.uk/ https://www.cntraveler.com/
Hen-na Hotel will open six more branches in Tokyo starting this December (Akasaka, Haneda, Nishi-kasai, Ginza, Hamamatsucho, Asakusabashi), with four more planned for the following year in Osaka, Kyoto and Fukuoka (Shinsaibashi, Shinsaibashi Kita,, Kyoto, Hakata). https://robotstart.info/ 
Princess Cruises has announced its cruise programme for summer 2018, with more than 60 voyages sailing to Japan between April and December. The season will include calls at 12 ports, including six maiden ports of call and two new autumn sailings. The new autumn voyage will visit Japan during the peak autumn foliage season and include visits to famous fall foliage areas like Kyoto and Iwakuni. Other highlight include allowing guests to spend longer times on shore with 9pm or later night departures, authentic Japanese cuisine, onboard Japanese onsen bath, and rakugo and origami classes. www.cruise-international.com/  JR East's
The Railway Museum in Saitama will carry out a complete renewal of its facilities, including renovation of its simulator hall, train driver experience classroom and second floor shop, and unveiling a new museum building in summer 2018. 

Echigo Soko Museum will open in July 2018. During the 7th Echigo-Tsumari Art Field, Kiyotsu Warehouse Museum will renovate an adjacent school building and open it as Yukihisa isobe Echigo-Tsumari Kiyotsu Warehouse Museum, a museum dedicated to local artist Yukihisa Kiyotsu,  in spring 2018.  Tokyo Disney Resort will holed "Happiest Celebration!", a series of entertainment, special events and programs to mark the resort's 35th birthday, from 15 April 2018 until 25 March 2019. Visitors to the parks will be able to experience the happiest time ever with the Mickey and his friends during this milestone year, with new day- and night-time parades, special events at Easter, Halloween and Christmas, and special limited edition merchandise, menu items and a shop.

Universal Studios Japan will hold the 4th annual Universal Cool Japan, the biggest ever celebration of cool Japan, from 18 January 2018. The magnificent world of Final Fantasy will come to life in "Final Fantasy XR Ride", an ultra-immersive ride attraction. The new ride will see guests climb aboard an airship which will then warp them to various worlds from the Final Fantasy series, all faithfully reproduced in panoramic splendor and moving at exhilarating speeds, providing an incredible head-to-toe sensory experience and jaw-dropping sense of realism.
Events
Ticket sales for Rugby World Cup 2019 will start in January 2018. There will be 1.8 million tickets available for Asia's first Rugby World Cup, with prices starting at ¥1,000 for children and ¥2,019 for adults, as Japan aims to deliver 'once-in-a-lifetime' experience for rugby fans. Under the phased ticket sales progamme, general ticket sales will begin from September 2018. www.rugbyworldcup.com/
Next year marks the 150th anniversary of the Meiji Restoration, widely regarded as the start of Japan's modernization. Various events and projects are in the pipeline to mark the occasion: Kagoshima is carrying out a "Meiji Restoration 150th Anniversary Countdown Project" with various events from 2012-2018, while the Japanese government is considering the creation of a new memorial park in Kanagawa, where several residences of Meiji Restoration-related figures are located.
Echigo-Tsumari Art Triennale and Echigo-Tsumari SNOWART will both be held in 2018. The Triennale will be held over 51 days from 29 July until 17 September across 760km sq in Tokamachi City and Tsunan Town in Niigata prefecture. SNOWART will be held in Tokamachi over 16 days from 24 February to 11  March and will include fireworks at Atema Kogen Resort Hotel Belnatio.

Wes Anderson's new animated film "Isle of Dogs" will be released in March 2018. The story follows a young boy who sets out to find his lost dog in a futuristic version of Japan. http://mashable.com/ Tokyo International Art Fair by Global Art Agency (The GAA Ltd)  will be held in Tokyo, playing host to hundreds of talented artists from all around the world and filling the prime location venue with an incredible display of art. www.tokyoartfair.com/
The 11th ACM SIGGRAPH Conference and Exhibition on Computer Graphics and Interactive Techniques in Asia will take place from 4–7 December 2018 at the Tokyo International Forum in Tokyo. https://sa2017.siggraph.org/
Trends
Next year marks the anniversary of 160 years of diplomatic relations between the UK and Japan. A UK Season of Culture will take place in Japan from 2019-2020, bringing together British and Japanese artists, technologists, researchers and business and providing them with opportunities to share state-of-the-art digital technology, including VR and robotics. www.gov.uk/
From yakitori to deep-fried tofu, Japanese 'dude food'/izakaya ryori is going to be a big thing, overtaking the current fad for Japanese 'health' food, according to Waitrose Food Magazine (http://uk.businessinsider.com/). The Daily Mail also predicts a move away from fine dining. Travellers are seeking more authentic food experiences, such as dining in a local's home or taking a foodie trip to Japan to sample the best sashimi it has to offer (www.dailymail.co.uk/).
Immersive Adventures - Travellers are increasingly wanting to get active, stay healthy and really immerse themselves in a destination, and not just see it from inside a bus, according to the Daily Mail. This means hiking, biking and rafting tours will be 'the thing to do' in 2018. In Japan, hike along the famous Nakasendo trail that linked Tokyo and Kyoto in ancient times. www.dailymail.co.uk/ 
Sustainable Travel - A buzzword in the travel industry for a few years, 2018 might finally be the year that seed the concept go from theory to practice. One idea is visiting vineyards that have started using animals rather than machines to pick their grapes and fertilise the ground, such as Kayotei in Kaga Onsen, Ishikawa prefecture. www.pilotguides.com/
( Press Release Image: https://photos.webwire.com/prmedia/7/216257/216257-1.jpg )
Related Links
WebWireID216257

This news content was configured by WebWire editorial staff. Linking is permitted.
News Release Distribution and Press Release Distribution Services Provided by WebWire.