Termination of Research and Business Development of Silicon Carbide (SiC) Single Crystal Wafers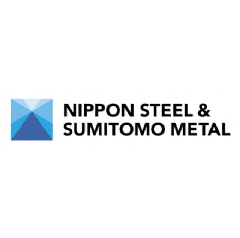 Nippon Steel & Sumitomo Metal Corporation ("NSSMC") has been researching and developing 150-mm (6-inch) SiC single crystal wafers*1 for power semiconductor devices*2 using the sublimation-recrystallization method at the Advanced Technology Research Laboratories under the R & D Laboratories. In addition, Nippon Steel & Sumikin Materials Co., Ltd. ("NSMAT"), a wholly-owned subsidiary of NSSMC, has been developing a business for 100-mm (4-inch) wafers. However, NSSMC and NSMAT decided to terminate such research and business development by around the end of January 2018.

This technology is a key for achieving a low carbon society and the practical use of the technology can significantly contribute to energy saving in various sectors. Therefore, the NSSMC group decided to transfer relevant assets and technologies to Showa Denko K.K. ("Showa Denko"). Showa Denko already owns technologies related to SiC wafers and has been producing and selling SiC epitaxial wafers, and thereby it will possibly contribute to growing the SiC power semiconductor market in Japan by using the assets to be transferred from the NSSMC group and their own technologies.

SiC single crystal wafers have excellent heat resistance and voltage resistance compared to silicon wafers that are widely used for semiconductors. SiC single crystal wafers can remarkably reduce energy loss during electric power control, significantly contributing to the reduction of energy use and environmental stress. They are highly expected as substrate materials for the next-generation power semiconductor devices. NSSMC succeeded in developing 4-inch SiC wafers in 2007 by drawing on the technologies nurtured through steelmaking. Then, NSMAT started business development towards establishing a practical manufacturing technology and quality for such wafers based on the success. Thus, NSMAT has been offering SiC wafers to customers.
However, as it would take more time to form the full-scale market of the SiC power semiconductor, the NSSMC group decided to terminate the research and business development regarding SiC single crystal wafers as part of the selection and concentration of business operations.

(Reference) Outline of Showa Denko

 Address: 13-9, Shiba Daimon 1-Chome, Minato-ku, Tokyo 105-8518 Japan Business: Chemical Manufacturer, having a large variety of technologies and products, i.e.  
 Petrochemistry, Material for electronics, Aluminum products and Carbon, etc.

[Terms]
Note 1: Silicon carbide (SiC) single crystal wafer
SiC is a chemical compound in which carbon and silicon are combined in equal quantities. It has characteristics of both diamond and silicon, being hard and having excellent heat resistance and chemical stability. SiC single crystal wafers, which are used for semiconductors, are discs cut out in which carbon and silicon atoms are orderly arranged (single crystal).
Note 2: Power semiconductor devices
The term "semiconductor devices" refers to electrical circuit devices represented by transistors and integrated circuits (IC and LSI). 
Power semiconductor devices, which are used for electric power equipment, are used for electric power conversion, such as AC/DC conversion and frequency conversion, and for control.
( Press Release Image: https://photos.webwire.com/prmedia/6/211916/211916-1.png )
Related Links
WebWireID211916

This news content was configured by WebWire editorial staff. Linking is permitted.
News Release Distribution and Press Release Distribution Services Provided by WebWire.