Shangri-La Hotel, Shenyang Presents Michelin Glory Food Festival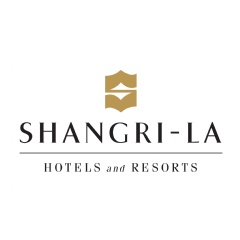 Shangri-La Hotel, Shenyang invites Loi Tim Ming, chef de cuisine of Hong Kong's Michelin Two Starred Restaurant Shang Palace at Kowloon Shangri-La to present signature Cantonese Barbecue dishes at Summer Palace from 1 to 30 June 2017.
Chef Loi will present the unique flavours of Michelin glory to Shenyang diners through his signature dishes such as Roasted Pork Tenderloin with Honey Sauce, Roasted Suckling Pig stuffed with Assorted Mushrooms, Baked Crispy Pork Belly and such.
In 1900, the founder of renowned French tire manufacturer Michelin initiated the publication of the first edition of the Michelin Guide to provide useful information for motorists, including car maintenance instruction, driving guide and restaurant recommendations and so on.  Later, the guide began to award stars to French fine-dining establishments; its strict rating system earned itself credit from the readers and boosted its worldwide reputation. By the end of 2008, Michelin Guide – Hong Kong & Macao was released after the first one for the Asian city of Tokyo, which is deemed as a stepping stone to entering the Chinese market. Culinary professionals in Hong Kong and Macao integrated Western ingredients, condiments and cooking methods into Cantonese cuisine to create signature dishes that are worth a special journey.
Authentic Cantonese Barbecue
Chef Loi continues to dazzle patrons with a tantalizing contemporary fare that delicately balances top-flight ingredients at the height of freshness to create such culinary creations as Roasted Pork Tenderloin with Honey Sauce and Roasted Suckling Pig. Chef Loi considers the control of heat and freshness of ingredients as the focal point of making delectable barbecue and the key to Michelin qualification. When choosing pork, Chef Loi perpetually insists that the ingredients must have complete traceability to check for source and quality. He also believes that the left Boston butt is the most perfect part for barbecue because its balanced marbling provides the finest texture and tenderness.
Michelin Roasted Black Pork Tenderloin with Honey Sauce: One of the chef-d'oeuvre that amazed the Michelin team. Iberian pig is chosen over American in this dish even though the higher cost, for its impeccable taste. It has a slightly savoury yet sweet taste. Roasted Pork Tenderloin with honey needs only easy preparation but yield a well-balanced wonderful taste.
BBQ Roasted Suckling Roll Filled with Wild Mushroom and Black Garlic: Finest meat chosen from three month old suckling pig from the town of Pingtung. Bringing black garlic and wild mushrooms into the dish of a suckling pig is one of Chef Loi's innovation that not only increases the aroma of the dish, at the same time making it more visually appealing. (Booking in advance is required)
Marinated Foie Gras with Red Wine: The luxurious, buttery quality of foie gras calls for pairing with a good quality vintage wine. In this dish, the Foie Gras is put on slow boil with red wine and water at 80 degrees celsius before leaving it to marinate for a day. It will then be slathered with red wine sauce before shaping it into the shape of a cherry. Give full rein to your imagination. Foie Gras likes nothing better than a touch of inspiration.
Marinated Tuna Fillet with Sesame Wasabi Dressing: It's strong and hot, but with no harshness and no lasting burn; it's a very clean, pure flavour. 
Sliced Crispy Chicken on Matcha Toast: Try sliced crispy chicken on a slice of lightly toasted Matcha toast. You'll find the combination of sweet and savoury flavours utterly irresistible.
Although Cantonese barbecue is common in Cantonese cuisine, its way of cooking is more complicated than one can imagine. The serving period at Summer Palace is from 11 a.m. to 2 p.m. and from 5 to 10 p.m. from 1 to 30 June 2017.  For more information or for reservations, please call (86 24) 2436 6633. 
Hong Kong-based Shangri-La Hotels and Resorts currently operates over 95 hotels with a room inventory of over 40,000.  Shangri-La hotels are five-star deluxe properties featuring extensive luxury facilities and services.  Shangri-La hotels are located in Australia, Canada, mainland China, Fiji, France, Hong Kong, India, Indonesia, Japan, Malaysia, Maldives, Mauritius, Mongolia, Myanmar, Philippines, Qatar, Singapore, Sri Lanka, Sultanate of Oman, Taiwan, Thailand, Turkey, the United Arab Emirates and the United Kingdom.  The group has a substantial development pipeline with upcoming projects in mainland China, Cambodia, Indonesia, Malaysia, Myanmar, Saudi Arabia and Sri Lanka. For more information, please visit www.shangri-la.com.
( Press Release Image: https://photos.webwire.com/prmedia/2/209607/209607-1.png )
Related Links
WebWireID209607

This news content was configured by WebWire editorial staff. Linking is permitted.
News Release Distribution and Press Release Distribution Services Provided by WebWire.