UK: Book habits by region: Aviva reveals nation's bookish habits on World Book Day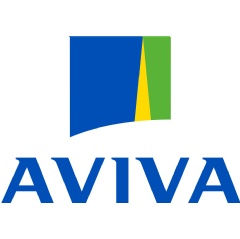 UK households own 104 books on average
Plymouth seems to be home to the biggest readers with 129 books per home
7% of UK households have more than 500 books
One in 10 households doesn't have any books
On World Book Day, Thursday 2 March 2017, Aviva has released new data from its Home report series, regarding bookish habits across the UK.
A recent study carried out by Aviva insurance discovered that one in 10 households in the UK does not have any hard copy books. However, the data suggests we are still a nation of book-lovers.
Aviva also discovered:
On average, UK households own 104 hard copy books and 34 e-books.
Book ownership increases with age: people aged 55 and above have 131 books on average, compared to 59 for people aged 16-24.
Women would appear to be slightly bigger bookworms, owning 110 books on average, compared to 99 owned by men.
Wales appears to be particularly book-loving, owning more books on average per household than any other UK region: 117 compared to the UK average of 104.
But in terms of cities, Plymouth is the bookish capital, with 129 books on average per household.
7% of UK households have more than 500 books.
Scotland would seem to have the most e-book readers, with 46 e-books per household, compared to the UK average of 34.
Book-owning by region:
Region              Number of books per household on average
Wales                117
South West        111
East                  111
South East         109
Scotland            107
Yorkshire           104
Northern Ireland  104
UK                   104
Midlands            102
London              100
North East         93
North West        91
E-reading by region:
Region              Number of e-books per household on average
Scotland            46
Yorkshire           44
Wales                43
East                  39
South West        35
UK                   34
South East        33
Midlands            31
Northern Ireland  30
North West        27
London              26
North East         22
Ends
Notes to editors:
If you are a journalist and would like further information, please contact:
Aviva Press Office:  Sarah Poulter, 01904 452 828 / 07800 691569, sarah.poulter@aviva.com 
All figures are taken from a poll carried out by Censuswide Research on behalf of Aviva in December 2016. All respondents were randomly selected from across the UK. 1,780 adult general consumers, 1,010 parents of children aged 10-15, and 931 children aged 10-15 were surveyed.
About Aviva:
Aviva provides life insurance, general insurance, health insurance and asset management to 33 million customers, across 16 markets worldwide
In the UK we are the leading insurer serving one in every four households and have strong businesses in selected markets in Europe, Asia and Canada. Our shares are listed on the London Stock Exchange and we are a member of the FTSE100 index.  
Aviva's asset management business, Aviva Investors, provides asset management services to both Aviva and external clients, and currently manages over £319 billion in assets.
Aviva helps people save for the future and manage the risks of everyday life; we paid out £30.7 billion in benefits and claims in 2015.
By serving our customers well, we are building a business which is strong and sustainable, which our people are proud to work for, and which makes a positive contribution to society. 
The Aviva media centre at http://www.aviva.com/media/ includes company information, images, and a news release archive. 
For an introduction to what we do and how we do it, please click here http://www.aviva.com/about-us/aviva/
For broadcast-standard video, please visit http://www.aviva.com/media/b-roll-library/
Follow us on twitter: www.twitter.com/avivaplc/
Follow us on LinkedIn: www.linkedin.com/company/aviva-plc
For the latest corporate films from around our business, subscribe to our YouTube channel: www.youtube.com/user/aviva
Aviva has a Globelynx system for broadcast interviews. Please contact the Press Officer noted above if you would like to make a booking.
( Press Release Image: https://photos.webwire.com/prmedia/2/208022/208022-1.jpg )
Related Links
WebWireID208022

This news content was configured by WebWire editorial staff. Linking is permitted.
News Release Distribution and Press Release Distribution Services Provided by WebWire.