U.S. Personal Development Markets – New Reports by Marketdata
Motivational Speakers, Personal Coaching, Holistic Institutes Markets
Tampa, FL USA –
WEBWIRE
–
Monday, July 18, 2016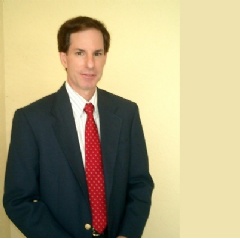 John LaRosa, Research Director
"The trend affecting guru speakers and companies alike is the increased distribution of advice online."
July 18, 2016 -- Marketdata Enterprises, Inc., a leading independent market research publisher, has released three new self-improvement studies, covering: the Motivational Speaking Market, Personal Coaching Market, and the Holistic Institutes Market. These are a new brand of Marketdata reports called "Market Looks" – concise and affordable reports that still contain lots of analysis, forecasts and competitor profiles.
 
"Market research consumers have been trending toward shorter, less costly reports, ones that get to the point and identify a market's size, outlook, major trends and status. They don't have thousands of dollars to spend on one-off reports and they don't want to commit to subscription plans. These reports fit the bill—each usually between 50-80 pages, focused on the U.S., priced at only $695 ($300 less than competitors such as IBIS World), still with very detailed analysis.", according to Marketdata's Research Director, John LaRosa.
 
Findings:
 
Motivational Speaking Market
 
- Marketdata estimates that the U.S. talk circuit is probably worth in the neighborhood of $1 billion. Lecture agencies claim that there are 5,000+ professional speakers in the United States today. However, there are only about 20 that do exceptionally well, earning $1 million/year or more.
. 
- The field can be lucrative, although very competitive. The average speaking revenue for NSA (Natl. Speakers Assn.) members was $126,767, with average annual product revenue of $132,901.
 
- Motivational Speakers report that attendance at live events is down a lot, due to increased travel costs and the trimming of corporate training budgets. As a result, speakers are pushing their content out to the public more often via convenient and more affordable webinars, webcasts, teleseminars and online courses, and coaching via telephone and Skype.
 
- Marketdata analysts estimate that in 2014, the top 9 speakers generated almost $200 million in revenues. This roster includes well-known names like Tony Robbins, Deepak Chopra and Suze Orman.
 
- The key to riches lies in diversification and lots of products. In addition to speaking gigs, speakers sell books, CDs, training materials, webinars,coaching, and online courses.  More than 70% sell books, 65% sell consulting services, and roughly 55% perform coaching.
 
Personal Coaching Market
 
- Marketdata estimates that there are about 16,000 personal coaches operating in the U.S. (of 41,000 globally), with average annual incomes of about $51,000. The U.S. market is expected to be worth $822 million this year, up 4%.  We think that moderate growth took place during 2014 and 2015, as the economy improved.
 
- With as few as 15 regular clients, a diligent coach can earn $50,000+ per year working part-time from home. The ICF (the field's trade group) estimates that coaches have an average annual income ranging from $46,399 to $65,318. Some specialty coaches can make much more, over $100,000.
 
- The more successful coaches specialize in specific targeted niches and work mostly for corporate clients, who are less likely to cancel services during recessions. By contrast, "life coaches" offer more general advice and direction to the general public. They most often help people with their career and relationships. Health & wellness coaching is also on the rise. Success in the world of coaching is largely a content-building proposition.
 
Holistic Institutes & Training Programs Market
 
- An estimated 156,000 people attend programs at 16 holistic institutes in the United States, for seminars, workshops, retreats and online courses related to self-improvement and spiritual topics, dance, poetry, music, writing, marriage and family issues, and relationships. These are usually non-profits. Some centers or institutes resemble accredited colleges or adult education programs.
 
- Marketdata finds that institutes are offering more online/digital services – in the form of live streams, webcasts, on-demand videos, audio recordings and interactive workshops.
 
- These 16 United States holistic institutes had combined revenues of about $123 million in 2015, versus only $57 million back in 2009. It's a mature, moderate growth, niche market.
 
- Training organizations such as Dale Carnegie, Sandler Training, Franklin-Covey and Toastmasters is a larger market that's growing more rapidly. Training organizations' revenues should grow by 7.5% in 2016, to $703 million.
 
- These organizations should continue to do well as corporations and individuals alike seek to sharpen their sales, leadership, time management, customer service, marketing and IT skills. Companies here focus more on the corporate market.
"The combined revenues of holistic institutes and training organizations then, is a $1+ billion annual market in the U.S., with growth potential. Again, the delivery of services is moving more to the Internet", according to John LaRosa.
 
About The Reports
 
All Market Looks reports cost only $695, and are available in digital or print format. Each report covers: the nature of the market, demand factors, customer demographics, market size (2005-2020 forecast), major trends and market developments, competitor profiles, statistical tables, and a reference directory of industry sources.
 
About Marketdata Enterprises
 
Marketdata Enterprises, Inc., is an independent market research firm and 27-year analyst of the U.S. weight loss market since 1989.  The company is the only firm that has tracked the self-improvement market on a regular basis, since 1994. Marketdata also performs consulting and custom research projects, has teleseminars on You Tube, hosts teleconferences, webinars and conferences. Mr. LaRosa is available for interviews.
 
Contact Information
 
John LaRosa,
Marketdata Enterprises, Inc., Tampa, FL
Phone: 813-971-8080
www.marketdataenterprises.com
( Press Release Image: https://photos.webwire.com/prmedia/51609/204311/204311-1.jpg )
Related Links
WebWireID204311
Contact Information

John LaRosa
Presdent
Marketdata Enterprises
(1) 813-971-8080

This news content may be integrated into any legitimate news gathering and publishing effort. Linking is permitted.
News Release Distribution and Press Release Distribution Services Provided by WebWire.