Marketdata To Host New Webinar: "How To Add A Medical Weight Loss Program To Your Practice"
An Online Course For Physicians, Nurse Practitioners, and Physicians' Assistants
Tampa, FL USA –
WEBWIRE
–
Monday, June 27, 2016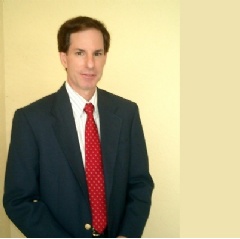 John LaRosa, MBA - Marketdata Consultant
"Medical weight loss programs are booming. Any MD that ignores this trend is leaving a lot of money on the table."
Marketdata Enterprises is a 37-year old market research firm that has tracked the U.S. weight loss market and published in-depth studies about it and all its market segments since 1989. It's President and the nation's leading weight loss analyst and Consultant, John LaRosa, will be hosting a new 3-part webinar series created specifically for Physicians, Nurse Practitioners and Physician's Assistants.
 
"Many doctors today want to add a weight loss program to their practice. It can be a major revenue generator and is a natural fit, especially for OB/gyns. However, no medical association currently offers any workshop or course where they can obtain the business training and information they need to set it up and run it, profitably. Now that's changed, with an affordable, at-home convenient solution," according to Research Director, John LaRosa.
 
Webinar Topics covered (not complete list):
Status report of the current weight loss market, the competition, dieter trends
Why medical programs now have the edge over commercial and DIY programs
Types and models of medical weight loss programs, meds and services available
Franchising – advantages & disadvantages, the top 8 medical diet franchises, costs
Set-up logistics: interior, exterior, equipment, signage, layout, costs, staffing, retail sites
How to market your program, how to price it, how to track clients, staffing
How to use the Affordable Care Act to your benefit
Successful clinics: how they do it, case studies
The best payment plans for patients (IRS tax credits, insurance, CareCredit financing)
How to use private label meal replacements in your program, top vendors
The importance of quality weight loss counselors, where to find them, salaries
Integrating a dietitian into your program
Supplements: the pros and cons of using them
Using prescription appetite suppressant drugs
Optional & complementary services for MDs (hormone testing, etc.)
Ready-for-you forms, contracts, checklists, plus IT and Advertising consultant referrals.
To register, and for complete agenda, go here:
http://www.marketdataenterprises.com/medicalweightlosswebinar/
 
American obesity rates continue to rise. Quality weight loss programs and counseling will be needed for a long time, and medically supervised programs have major advantages over commercial, retail, and DIY methods. Consumers know and trust their doctor, and medical offices are better able to handle conditions related to obesity--diabetes, high cholesterol, heart health, hormone imbalance, etc. MDs, NPs and PAs can also prescribe appetite suppressants. In addition, dietitians, nurses and physician assistants provide a higher level of counselor than commercial "coaches" that have been trained mostly in sales.
 
Physicians, PAs and Nurse Practitioners have several choices if they want to get into weight loss:
They can buy a medical diet franchise—for $150-400,000, and pay ongoing royalties.
They can train to get board certified as a bariatrician.
They can hire an expensive consultant for $20,000+ to set up a program for them.
They can use meal replacements via a turnkey program vendor such as Optifast or HMR.
They can create their own program from scratch—with no one to answer to, no royalties, no restrictions, and offer it under their own brand name.,
Most of the above options are time consuming and expensive, and may involve being "tied up" and controlled by the parent company. Therefore, many are choosing the last option—creating their own program. But, most MDs don't have backgrounds in competitor research, marketing, insurance billing, counseling, or IT management—all the things necessary to run a successful program. Where do they go to find it?  Good luck finding a course on this topic. It doesn't exist. Marketdata's solution is an information-packed, must-have, knowledge and technique-driven webinar series created for Physicians, Nurse Practitioners and Physicians' Assistants who are looking to get into the weight loss business.
 
Commercial weight loss programs and diet foods as a whole are struggling, but MEDICAL programs are one of the strong growth segments of this flat market. Excluding weight loss surgery, medical weight loss programs is a $2.4 billion market, that's growing 6-7% per year. New franchises and multi-site chains are opening up and growing nationwide. The average medical weight loss program generates $569,000 per year. If an MD integrates the program with his/her existing practice and staff, profit margins are as high as 70%. If they open up a separate stand-alone retail clinic, margins are about 50%. With a franchise, margins are only about 36%.
 
This also presents an opportunity for Nurse Practitioners and Physician's Assistants to set up their own entrepreneurial business, with no income caps, specializing in weight loss and operating under a collaborative practice agreement with a local MD.
 
"Marketdata's research, based on actual operating experience of medical weight loss clinics, shows that a part-time program adds about $250,000 in revenues per year, and many full-time programs generate $1+ million, with higher profit margins than franchises. If physicians don't get into weight loss, they are leaving a lot of money on the table," says John LaRosa.
 
To register, and for complete agenda, go here:
http://www.marketdataenterprises.com/medicalweightlosswebinar/
 
 
ABOUT THE WEBINARS
How To Add A Weight Loss Program To Your Medical Practice is a 3-part webinar course that will take placeonline on June 30, July 7, and July 14, at 7:30 PM EST. Each webinar will last for 90 minutes, hosted by John LaRosa, with ample time for questions & answers. Each participant will receive three pdf documents covering all material discussed in the PowerPoint slides in detail—comprising 240 pages of  "how to" material, with forms, contracts, questionnaires, marketing samples, competitor/medical program descriptions, and advice. The price is $297—the total for all 3 webinars.
 
ABOUT MARKETDATA
Marketdata Enterprises, Inc., and John LaRosa, MBA, are an independent market research firm and 27-year analyst of the U.S. weight loss industry since 1989. Marketdata's specialty has been weight loss market research—with 50+ in-depth market studies published, plus custom research, consulting, and teleconferences. Marketdata also operates a leading, free weight loss news website: DietBusinessWatch.com
 
Contact Information
John LaRosa,
Marketdata Enterprises, Inc., Tampa, FL
Phone: 813-971-8080
www.marketdataenterprises.com
email: marketdataent@gmail.com
( Press Release Image: https://photos.webwire.com/prmedia/51609/204056/204056-1.jpg )
WebWireID204056
Contact Information

John LaRosa
Consultant, CEO
Marketdata Enterprises, inc.
(1) 813-971-8080

This news content may be integrated into any legitimate news gathering and publishing effort. Linking is permitted.
News Release Distribution and Press Release Distribution Services Provided by WebWire.