Oprah Shakes Up $65 Billion U.S. Weight Loss Market
How Much Will Her Weight Watchers Investment Affect the Competition, Industry Marketing?
Tampa, FL, USA –
WEBWIRE
–
Wednesday, October 21, 2015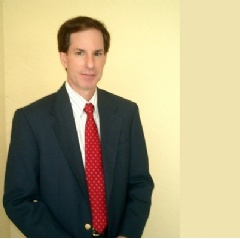 John LaRosa, President
"Oprah's deal raises the marketing bar for all diet companies."
Marketdata Enterprises is a 36-year old market research firm that has tracked the U.S. weight loss market and published in-depth studies about it and all its market segments since 1989.
 
"Celebrity endorsements have always been a key tool used by the big weight loss programs, but Oprah's deal is different. Instead of being just a paid spokesperson, she has actually invested in Weight Watchers by buying $43 million worth of stock and joining the Board. She is also a worldwide media star with a huge following. She has more skin in the game that past celebrity spokespersons. There is no doubt that Weight Watchers will benefit in the short and long term," according to Research Director, John LaRosa.
 
This action reverses a recent trend by diet companies to shy away from highly paid and sometimes fickle and unreliable media personalities. The industry had been in a non-celebrity advertising cycle up until yesterday. Using celebrities has always been a double edged sword, so to speak. If they gain weight back after their contract runs out, they are still very visible, and that hurts.
 
How will the other commercial diet companies (NutriSystem, Jenny Craig, Herbalife) react?  This raises the bar for them. Will they start searching for their own high profile celebrities and start a marketing war, in preparation for the 2016 "diet season" that begins Jan. 1st?  Will they have to spend more on marketing to keep pace? Hard to tell. Possibly. But it will be tough to find another overweight celebrity with the clout of Ms. Winfrey.
Just how much will Oprah Help flagging Weight Watchers enrollments and revenues? Also hard to tell. Most market analysts put all the blame on free and low-cost diet/fitness apps, but that's untrue and simplistic. Weight Watcher's problems run deeper. Top management has been out of touch with what consumers want and need since David Kirchoff left the CEO post three years ago. They still have a "one size fits all" program aimed at middle-aged Caucasian married housewives with children—with NO programs for overweight teens, seniors, men, African-American and Hispanic women, diabetics, people with medication-induced weight gain, and menopausal/post-menopausal women with hormone imbalances. They have no retail partners to extend their distribution channel and provide entry points for their program. They jumped on the apps bandwagon too late, investing $25+ million in three tech firms acquired to beef up their app and website.
 
Weight Watchers has been slow to strike deals with large healthcare systems (just Humana so far) in a business they earlier predicted to be worth $300 million to them by 2018. They are basically ignoring prospects under 48 years of age (the average age of their 10,000 group leaders who run meetings and who have complained about low pay and no career path). They are facing more competition from medical weight loss programs by MDs and in-store mini-clinics at major drugstore chains like CVS and Rite-Aid.  There are many medical conditions related to obesity, and Weight Watchers doesn't have the staff to handle them. Most of the firm's 4,000 meeting sites are "hidden", with poor street exposure and limited hours that limits walk-in clients (church basements, schools, community centers, worksites, etc.). Can Oprah overcome all of this?  Unless the "major program innovation" planned for the 2016 diet season addresses these and other management issues, the company still has significant problems to overcome.
 
Oprah's deal also brings into play a related area—self-improvement. The self-improvement "industry" is itself a $9.6 billion market, with crossover and similarities to weight loss. And Oprah has always been into spirituality and being one's best self. This action puts weight loss into a broader arena of wellness, lifestyle, healthy mind and body—a major stated goal of Weight Watchers. We would not be surprised to see Weight Watchers add services that relate to stress management, yoga, meditation, emotional eating, etc. Cross promotions with Oprah's O Magazine and Own TV channel also come into play (ads, articles, webinars). Weight Watchers would be foolish not to take advantage of these vehicles. It will be interesting to see if the other large diet companies take a similar stance and modify their offerings as well.
 
Marketdata analysts estimate that the total U.S. weight loss market was worth $64.0 billion in 2014, up 2.3% over the prior year. In 2013, the market's value actually declined, by 0.8% to $62.56 billion. We project basically the same level of growth this year in 2015, a 2.4% gain to $65.49 billion.
 
An estimated 83% of America's 108 million dieters favor "do-it-yourself" weight loss programs accessed from home online or by phone, via diet books, smartphone apps or celebrity diet plans (fad diets). Dieters also use lots of meal replacements (shakes and nutrition bars available at retail stores). We expect this rate to remain above 80% in 2015. This is Weight Watcher's biggest competitor.
 
There is a paradigm shift taking place: with less emphasis on diet products (soft drinks, artificial sweeteners, Rx drugs) and more emphasis on services (counseling, surgery, diet programs, health clubs, etc.). Diet services now account for 52% of the total market's value, vs. 48% for foods and other products.  Weight loss PRODUCT sales fell by 0.1% in 2014, versus a 4.2% increase in SERVICES revenues.
 
"The U.S. weight loss market is moving in two directions: retail and medical. Within retail, MLM is still strong as a distribution method. Within medical programs, growth is taking place via franchising, but the opposite is true for commercial programs, where high overhead makes it tough to operate franchised brick & mortar centers at a profit," according to John LaRosa.
 
 
About Marketdata's Weight Loss Studies
"The U.S. Weight Loss & Diet Control Market," 13th Edition, April 2015, is a 435-page multi-client, off-the-shelf market research report. This independent analysis contains 160+ tables/charts and 35 competitor profiles. Price is $1,895, and it is sold by chapters at lower cost. Digital or print formats. ALL 10 market segments are covered in detail, with status reports, 2014 performance, 2015 & 2019 forecasts, and a 15-20 year sales history. The firm has also published separate in-depth reports covering: the diet food delivery market, medical weight loss programs, the MLM market for diet products, worksite-based weight loss programs, and a Guide: How To Operate A Profitable Weight Loss Program.
 
About Marketdata
 
Marketdata Enterprises, Inc., is an independent market research firm and 26-year analyst of the U.S. weight loss market since 1989.  The firm publishes many weight loss market studies, performs custom research & consulting, and teleseminars.  It also operates a leading, free diet market news website: DietBusinessWatch.com. John LaRosa is available for interviews.
( Press Release Image: https://photos.webwire.com/prmedia/51609/200561/200561-1.jpg )
Related Links
WebWireID200561
Contact Information

John LaRosa
President & Research Director
Marketdata Enterprises, inc.
(1) 813-971-8080

This news content may be integrated into any legitimate news gathering and publishing effort. Linking is permitted.
News Release Distribution and Press Release Distribution Services Provided by WebWire.