Full Measure Education Raises $5.5 Million Series B Financing Led by Safeguard Scientifics
Funds Will Expand Capabilities of Full Measure Technology and Grow Company Sales Team
Washington, DC and Wayne, PA –
WEBWIRE
–
Monday, April 20, 2015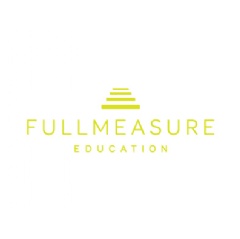 Full Measure Education, a company enabling student success through a comprehensive technology-based communications platform, announced that it closed a $5.5 million Series B financing round led by Safeguard Scientifics, Inc. (NYSE:SFE) with participation from Bull City Venture Partners. Proceeds from the funding will serve to accelerate Full Measure Education's platform development along with sales and marketing.



Aiming to increase student retention, Full Measure Education engages students and institutions through a combination of live services, innovative technology and customized communications strategies. Full Measure Education connects students to individual success counselors, customized management solutions and partnerships with institutions to ensure higher rates of student completion. 



"Full Measure Education was founded to address the national college dropout rate, a prevalent issue affecting students and higher education institutions alike, by looking beyond traditional communication between student and administration," said Greg Davies, co-founder and CEO of Full Measure Education. "By providing technology, communications strategies, and live student counselors to support students throughout the education life-cycle, we look forward to realizing fantastic gains in student completion." 



"The team at Full Measure Education has witnessed firsthand the problem of declining student retention and graduation rates for higher education in America," said Erik B. Rasmussen, Managing Director, Technology at Safeguard, who will be joining Full Measure Education's board of directors. "Full Measure Education's software-as-a-service platform is focused on helping higher education institutions increase retention and graduation rates while empowering students to successfully navigate the complex administrative processes needed to graduate. We are excited to partner with Full Measure Education to solve the challenges facing higher education today."

About Full Measure Education

Full Measure Education is a comprehensive, technology-based communications platform that enables greater student success. Full Measure deploys a combination of proprietary technology, a communication strategy that enables meaningful student interactions across hundreds of potential engagement points in the student life cycle and a team of student success counselors ready to help students achieve their goals. Full Measure Education has built a time-tested team of education and technology leaders who know how to solve complex problems with smart solutions. Students take different paths to completion, and Full Measure takes every step, and addresses every challenge, along the way. Because, when it comes to solutions for student success, ten half measures aren't worth one full measure. For more information, please visit www.fullmeasureed.com or Follow Us on Twitter @FullMeasureEd.

About Safeguard Scientifics

Safeguard Scientifics, Inc. (NYSE:SFE) has a distinguished track record of fostering innovation and building market leaders. For six decades, Safeguard has been providing growth capital and operational support to entrepreneurs across an evolving spectrum of industries. Today, Safeguard is focused specifically on two sectors—healthcare and technology. Specifically, Safeguard targets early- and growth-stage companies in advertising technology, digital media, financial technology, enterprise software, Internet of Things, devices, diagnostics, digital health and healthcare IT. For more information, please visit www.safeguard.com or Follow Us on Twitter @safeguard.

Forward-looking Statements

Except for the historical information and discussions contained herein, statements contained in this release may constitute "forward-looking statements" within the meaning of the Private Securities Litigation Reform Act of 1995. Our forward-looking statements are subject to risks and uncertainties. The risks and uncertainties that could cause actual results to differ materially include, among others, our ability to make good decisions about the deployment of capital, the fact that our partner companies may vary from period to period, our substantial capital requirements and absence of liquidity from our partner company holdings, fluctuations in the market prices of our publicly traded partner company holdings, competition, our inability to obtain maximum value for our partner company holdings, our ability to attract and retain qualified employees, market valuations in sectors in which our partner companies operate, our inability to control our partner companies, our need to manage our assets to avoid registration under the Investment Company Act of 1940, and risks associated with our partner companies, including the fact that most of our partner companies have a limited history and a history of operating losses, face intense competition and may never be profitable, the effect of economic conditions in the business sectors in which Safeguard's partner companies operate, and other uncertainties described in our filings with the Securities and Exchange Commission. Many of these factors are beyond the Company's ability to predict or control. As a result of these and other factors, the Company's past financial performance should not be relied on as an indication of future performance. The Company does not assume any obligation to update any forward-looking statements or other information contained in this press release. 
( Press Release Image: https://photos.webwire.com/prmedia/3/197175/197175-1.jpg )
Related Links
WebWireID197175

This news content was configured by WebWire editorial staff. Linking is permitted.
News Release Distribution and Press Release Distribution Services Provided by WebWire.