Wearable Technology Specialists Intoware and Rochester Optical Combine to Offer the First Complete Solution for Wearables for the Enterprise
Partnership brings together software expertise of Intoware with the leading smart eyewear experience of Rochester Optical to deliver a complete end-to-end solution, from design, prototype, hardware, software and apps, and even staff training
WEBWIRE
–
Wednesday, September 17, 2014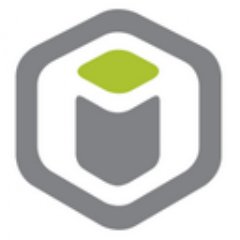 Ahead of this week's Vision Expo West in Las Vegas, the world's most inclusive ophthalmic conference and expo, Intoware and Rochester Optical, two companies focused on realizing the potential of wearable technologies, have announced a partnership that delivers the first one-stop shop for enterprises looking to deploy wearable solutions

As a result of the partnership, literally any company serious about wearable technology, from hardware and component manufacturers, to Fortune 500 businesses and companies at the forefront of manufacturing, logistics, exploration and engineering, now has a single point of contact that can deliver a complete solution – from the hardware to software and training to solutions providing visual acuity and comfort to wearers of smart glasses.
Interest in wearable technology is surging dramatically following the recent public launch of Google Glass, EPSON's Moverio, and the Vuzix M100, along with various smart watches and other devices, to the extent that Juniper Research predict that the wearable technology market will be worth nearly $20 billion by 2018. The partnership between Intoware and Rochester Optical means they become amongst the best-placed companies placed to bring these new technologies to the enterprise space.
Headquartered in the UK, Intoware (formerly Ikanos Consulting) is a British company exploring and delivering technology solutions to meet the rapid growth in demand for wearable technology for enterprises. It was founded in 2007 by a team of British software innovators, and boasts flagship products including WorkfloPlus, the first workflow solution to combine wearable, mobile & desktop.
Rochester Optical has already launched a number of products into the wearables space, including the Smart GOLD prescription lenses, Smart Frames, Smart Accessories and safety solutions for smart glasses such as Google Glass, Vuzix M100, and EPSON BT-200. Its R&D Department works closely with manufacturers of smart glasses as well as researchers, doctors of optometry, and engineers who specialize in optics to develop this state-of-the-art technology.
"Wearables is probably the most exciting area of technology right now, with the potential to disrupt and enhance almost any industry you can imagine. But to do it right, you not only need the eyewear itself, but you also need the ability to apply that hardware to the task at hand – whether that's about safety, communications, or just hands-free working; it's all about creating the right package. Comfort and Visual Acuity are also critical elements in the enterprise setting where employees are required to wear smart glasses for extended periods of time, and our solutions address that need," said Tim Moore, Director of Wearable Technologies at Rochester Optical. "We're excited to be able to call on the expertise of the team at Intoware, and I believe that by working together on an international scale, we will be able to have a major impact, accelerating the adoption of wearable devices into the workplace. I know many of our current partners will be very excited about this announcement."
"Having worked with Rochester Optical for some time now, it was obvious that we shared the same views on the importance of wearable technology, and so it was a natural step to collaborate in this way and give enterprises a natural partner to turn a wearables strategy into reality," said James Woodall, CEO and founder of Intoware. "We've been focused on this space since 2006, and whilst the technology behind the devices has quickly evolved, too little focus has been on actual deployment and integration. What we've announced today with our friends at Rochester Optical is set to change all that."
About Intoware
Ikanos Consulting specialises in exploring and delivering technology solutions to meet the rapid growth in demand for wearable technology for enterprises. Ikanos Consulting was founded in 2007 by a team of British software innovators and boasts flagship products which includes Maintenance Pro, a device-agnostic solution for companies where maintenance, logistics and remote working are mission-critical; and Golden-i, the world's first voice- activated headset computer designed to enhance productivity and safety even in the most demanding environments. About Rochester Optical Rochester Optical is a diversified manufacturer of ophthalmic lenses, eyewear, and is a full service wholesale digital optical laboratory with over 80 years of experience. They continue to serve eye care professionals and corporate customers with an eye on service and innovation. Rochester Optical is an independently owned and operated optical lab and manufacturer, and is not affiliated with Google or Google Glass.
( Press Release Image: https://photos.webwire.com/prmedia/3/190788/190788-1.png )
Related Links
WebWireID190788

This news content was configured by WebWire editorial staff. Linking is permitted.
News Release Distribution and Press Release Distribution Services Provided by WebWire.