Sky and Johnston Press create innovative regional advertising partnership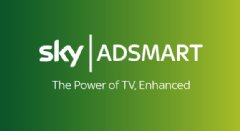 Sky and Johnston Press today announce that they have entered into a ground-breaking strategic regional advertising partnership.
Under the terms of the agreement, Sky will make available its new product, Sky AdSmart local, to parts of Johnston Press' extensive sales network.  Already available in more than a fifth of UK households, Sky AdSmart tailors what is shown in TV ad breaks according to a household's location and profile.
Johnston Press is the leading local media company in the UK and has a significant, established existing customer base of small and medium-sized enterprises. From June, local companies will be able to create and deliver powerful advertising campaigns that combine its extensive range of regional print titles and digital platforms with the use of Sky AdSmart local to create TV advertising focused on specific local markets.  
The partnership will begin with two markets: the first of these covers Nottingham, Derby and Sheffield; and the second, Milton Keynes, Northampton and Peterborough. The Sky AdSmart team will work with Johnston Press' 1,600-strong advertising sales force to initially deliver campaigns across these markets. Sky chose to partner with Johnston Press after discussions with a number of other media companies.
Today, Johnston Press attracts an average monthly audience totalling 24.5 million across its extensive portfolio of newspapers, lifestyle magazines and local news and e-commerce websites.
Sky AdSmart has already been used by more than 100 advertisers since its launch.  These include major national brands such as Tesco, Ocado and American Airlines but also local businesses who may have previously concluded advertising on TV wasn't for them. Local advertisers who have already signed up include insurance group First Central, Wessex Garages, BMI Hospitals and the Hampshire Ford dealership, Hendy.
With Sky AdSmart, Sky customers see more adverts that are more likely to be of interest to them and fewer that are not relevant.  By removing many of the obstacles to accessing TV advertising that local advertisers currently face, such as the requirement for large budgets to cover whole regions, consumers can discover smaller, more local brands.  It allows small and medium-sized enterprises to compete on a level playing field with larger national brands.  In total, one quarter of the brands that have signed up for Sky AdSmart are either new to TV advertising or had previously left the market. 
Sky has also today conditionally agreed to subscribe for 13,676,149 new ordinary shares in Johnston Press (the "Placing Shares") at the placing price of 17 pence per share and to taking up the rights associated with the Placing Shares for which it has subscribed in Johnston Press' rights issue, as notified by Johnston Press in a separate announcement today.  The total investment to be made by Sky under the placing and the rights issue will be approximately £5 million.
Andrew Griffith, Sky's Managing Director, Commercial Businesses, said: "Sky AdSmart local helps level the playing field for local businesses. They can now compete effectively with national brands, using the unique brand-building power of TV. Local companies can promote their products or service on any of Sky's quality channels and be confident they are reaching their target audiences. We are looking forward to partnering with Johnston Press with its considerable experience of working alongside local communities and its market-leading role in building successful local digital media platforms."
Ashley Highfield, CEO of Johnston Press, said: "Johnston Press has been focused on its vision to become a truly multimedia business over the last two years.  This agreement with Sky is testament to the platform we have put in place.  That Sky has further demonstrated its conviction in our strategy by investing in our business is particularly encouraging. The strength of our sales team network and our relationships with small and medium-sized enterprises across the UK position us well to deliver a comprehensive portfolio of advertising and marketing solutions.  We already have 300,000 local business customers who benefit from our expertise and it is exciting that we will now be able to offer them Sky AdSmart local."
-ENDS-
About Sky:
Sky is the UK and Ireland's leading home entertainment and communications company.  Around 40% of all homes have a direct relationship with Sky through its range of TV, broadband and home telephony services. 
Sky is the UK's biggest investor in television content, investing more than £2.5 billion a year in channels such as Sky 1, Sky Atlantic, Sky Living, Sky Arts, Sky Sports, Sky Movies and Sky News.   Around two-thirds of Sky's content spend is invested in the UK and Sky is the fastest-growing source of investment in original British programmes.  More than 30 million people watch Sky content each week. Sky distributes its content broadly over several platforms, including satellite, cable, IPTV, mobile and WiFi.
Sky employs 24,000 people, has annual revenues of £7.2 billion and is estimated to support a £5.9 billion contribution to UK GDP.  Sky is listed on the London Stock Exchange (BSY). www.sky.com/corporate
About Johnston Press:
Johnston Press is one of the largest local and regional multimedia organisations in the UK. We provide news and information services to local and regional communities through our portfolio of publications and websites -  13 paid-for daily newspapers, 196 paid-for weekly newspapers, 39 free titles, ten lifestyle magazines and 198 local news and e-commerce websites.
 
Each month our news brands touch the lives of 24.5m people across our eight publishing regions: Scotland, the North East, West Yorkshire, the North West & Isle of Man, South Yorkshire, the South, Midlands and Northern Ireland - delivering extensive coverage of local news, events and information. We offer national and regional advertisers a highly successful platform to link them directly with local audiences.
( Press Release Image: https://photos.webwire.com/prmedia/7/187711/187711-1.jpg )
Related Links
WebWireID187711

This news content was configured by WebWire editorial staff. Linking is permitted.
News Release Distribution and Press Release Distribution Services Provided by WebWire.