10 years of Cargill Cocoa Promise in Indonesia: Celebrating collaborations and progress towards a more sustainable cocoa sector
Marking a decade of its Cargill Cocoa Promise program in Indonesia, Cargill remains committed to accelerating sustainable cocoa farming to improve the livelihoods of smallholder farmers.
Nusa Dua, Bali –
WEBWIRE
–
Monday, September 18, 2023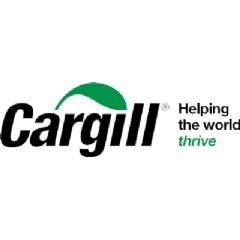 Cargill, one of the world's leading producers and distributors of agricultural products, commemorates the first decade of its Cargill Cocoa Promise program in Indonesia at the Indonesia International Cocoa Conference in Nusa Dua, Bali today. This milestone reflects Cargill's commitment to fostering collaboration, driving positive impact, and ensuring a brighter future for Indonesian cocoa farmers, their communities, and the environment.
Over the past 10 years, the Cargill Cocoa Promise program has been at the forefront of sustainable practices, working closely with local farmers, communities, and industry stakeholders to address the challenges faced by the cocoa sector in Indonesia. By championing responsible sourcing, providing farmers with training and support, and elevating livelihoods, the initiative has made significant progress in establishing a more sustainable and resilient cocoa supply chain.
"Cargill Cocoa Promise's 10th anniversary is a testament to the power of collaboration and the potential for positive change when industry players come together with a shared purpose. We are proud to have played a role in helping to make cocoa more sustainable over the past decade in Indonesia. As we celebrate this milestone, we want to reiterate that Cargill is committed to continuing our work with our partners to build a more sustainable cocoa supply chain for generations to come," said Francesca Kleemans, Managing Director, Food Solutions Southeast Asia, Cargill.
Indonesia is the largest producer of cocoa beans in the Asia. Makassar, located on the island of Sulawesi, is Indonesia's key cocoa logistical center and home to the Cargill cocoa business established in 1995[1]. Cargill produces and provides an extensive selection of top-notch cocoa and chocolate ingredients, including cocoa powder, cocoa butter, cocoa liquor, chocolates, and compound coatings. Through collaborations with partners and sustainable practices in cocoa farming, it champions professional cocoa farming practices to strengthen the socio-economic resilience of cocoa farmers and their communities and at the same time promote environmental best practices.
"Over the past 10 years, through collaborations with our partners, we have helped cocoa farmers to improve their yields, incomes, and living standards. We have reached approximately 25,000 farmers in Indonesia with training and coaching to build their capacity for good agricultural practice. Also, we have made progress in reducing the risk of deforestation with our cutting-edge technology by enabling digital traceability system for farmers to access cocoa transparency and traceability" said Talitha Wibisono, Country Sustainability Lead, Indonesia, Cargill.
Under the Cargill Cocoa Promise program, farmers receive training and 1-on-1 coaching programs in good agricultural and environmental practices, and get support in becoming enterpreneur in agribusiness from running sustainable cocoa farming and cocoa nurseries, as well as ensuring they have better access as well as ensuring they have better access to agricultural inputs and sustainable market.
Aris, one of the farmers under the program has experienced first-hand its benefits. "I am incredibly grateful for the capacity-building programs that have transformed my life as a farmer. These programs have equipped me with the knowledge and skills needed to practice sustainable farming and protect our environment. My family's livelihood has improved, and we are now living a more prosperous and sustainable life. I encourage other farmers to take advantage of such programs and embrace modern and eco-friendly farming practices for the betterment of their lives and the environment," said Muh. Aris, a registered farmer under Cargill Cocoa Promise program.  
Meanwhile, to address the issue of child labour in cocoa farming, Cargill collaborates with Save The Children and has created a program to implement a Child Labour Monitoring and Remediation System (CLMRS) based on the Community-Based Child Protection Committees model . Through this program, Cargill and Save The Children have been doing a robust monitoring and remediation approach that is designed to protect children and promote their rights, to over 9,000 farmer households. The collaboration in CLMRS received an award from the Ministry of Women Empowerment and Child Protection.
Over the decade, Cargill Cocoa Promise has reached some achievements when demonstrating its programs to the smallholders and communities, some of which are:
train and coach more than 25,000 farmers in farming and environmental practices.
digitally mapped 100% of cocoa farms under our sustainability program, helping ensure deforestation is not happening in our supply chain today and for years to come.
monitor over 9,000 farming households in Indonesia through our Child Labor Monitoring & Remediation Systems provide our customers with greater transparency and digital traceability from the cocoa farm into our supply chain with our leading digital infrastructure.
30% of our beans sourcing in Indonesia are sustainable
Cargill sources, grades and processes high-quality cocoa beans from all over the world into cocoa and chocolate ingredients for our customers throughout Southeast Asia, Latin America, Europe and U.S.A. Looking ahead, Cargill will remain dedicated to furthering its mission of sustainability, responsibility, and innovation within the cocoa industry through Cargill Cocoa Promise initiatives such as trainings, coaching, GPS mapping, and a transparent supply chain through digital technology. By building on its successes, the initiative aims to create a ripple effect of positive change that reaches far beyond its immediate beneficiaries.
###
About Cargill
Cargill helps the world's food system work for you. We connect farmers with markets, customers with ingredients and families with daily essentials—from the foods they eat to the floors they walk on. Our 160,000-plus team members around the world innovate with purpose, empowering our partners and communities as we work to nourish the world in a safe, responsible, sustainable way.
From feed that reduces methane emissions to waste-based renewable fuels, the possibilities are boundless. But our values remain the same. We put people first. We reach higher. We do the right thing. It's how we've met the needs of the people we call neighbors and the planet we call home for 158 years—and how we'll do so for generations to come. For more information, visit Cargill.com 
( Press Release Image: https://photos.webwire.com/prmedia/6/311179/311179-1.png )
Related Links
WebWireID311179

This news content was configured by WebWire editorial staff. Linking is permitted.
News Release Distribution and Press Release Distribution Services Provided by WebWire.