Dolmen: Get your timeline erased at this year's Gamescom
Join Lobos Jr. as he unravels the mysteries of a never before shown area in Dolmen during his livestreams.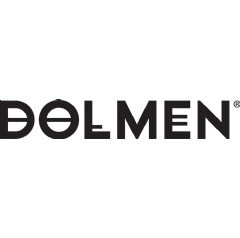 Prime Matter and Massive Work Studio are bringing Dolmen, a third-person action RPG taking place in a unique cosmic horror sci-fi universe, to this year's Gamescom. Define your own timeline in 2022 on PlayStation® 4, PlayStation® 5, Xbox One, X Box Series X | S  and PC.
 
Eager fans can lay eyes on what the game looks like, as we are showcasing gameplay footage for the first time. And that's not all. We are not only unveiling the first gameplay but also revealing a truly epic boss fight.
 
Players who want to know more about Dolmen need to tune in to following events:
 
Pre-Show of the Opening Night Live: 10:30 PDT / 1:30 EDT / 6:30 PM BST / 7:30 PM CEST
Future Games Show (26th of August): Twitch.tv/gamesradar 1:00 PDT / 4:00 EDT/ 9 PM BST / 10 PM CEST
Koch Media Gamescom Now Page

About Lobos Jr:
LobosJR is a streamer with a devoted fan base known as The Wolfpack which he primarily acquired through his skill and knowledge with video games. In addition to his cool calm and collected demeanor while playing difficult games. He is most famous for his Dark Souls and Bloodborne challenge runs which have received hundreds of thousands of views on his YouTube. He enjoys giving back to his community in a variety of ways and interacting with them as much as possible.
 
Players who can't get enough of Dolmen definitely need to tune in when Lobos Jr. gets his hands on Dolmen. But he won't fight the fears of Revion Prime alone. The Devs of Massive Work Studio will join him and the "Commander" on his dangerous mission… and maybe there is some time to answer your questions as well.
 
"I remember checking out Dolmen early and it had great promise. Excited to see how the game has evolved over the course of development" said Lobos Jr.
 
Kiev Martins, the game producer can't wait to show what the Dolmen team has prepared for gamescon: "Beyond the fact that Lobos. Jr is an expert player, analyst and influencer in video games, his work has inspired many developers around the world to strengthen two foundations in their projects: community and fun. It will be a privilege and satisfaction for us to play and talk about Dolmen in Gamescom"
 
Streaming days on Twitch ((https://www.twitch.tv/lobosjr) and Gamescom now:
27th August, 12:00 PM EST/ 6 PM CEST / 5 PM BST: Day of the first stream
28th August, 12:00 PM EST/ 6 PM CEST / 5 PM BST: Day of the second stream
29th August, 12:00 PM EST/ 6 PM CEST / 5 PM BST: Day of the third stream
 
Mission Briefing under full disclosure:
Dolmen takes place in a sci-fi universe where humanity has colonized several star systems using space travel technology and genetic manipulation to adapt to the conditions.
 
The Reviam system is far from the main inhabited area of the galaxy, but drew the attention of Zoan Corp. for emitting radiation different from other systems, suggesting the existence of other universes. There is only one planet in this system, named Revion Prime.
 
Before the events taking place, there was no evidence of the existence of other dimensions. The scientific and military interest behind this discovery could destabilize the existing political balance but, more than that, research on Revion Prime also revealed the existence of an alien species called Vahani; whose apparent job it is to roam the universes helping other species to evolve. Their interests are obscure and it remains to be seen if the creation of xeno-species could have been influenced by them. The player needs to discover the secrets of Revion Prime and the Dolmen crystals.
 
For more news please make sure to follow Dolmen's timeline on social media:
Twitter: https://twitter.com/DolmenGame    
Facebook: https://www.facebook.com/DolmenGame        
Instagram: https://www.instagram.com/dolmengame/        
Discord: https://discord.com/invite/dolmengame
About Massive Work Studio
Massive Work Studio is a game development company whose goal is to deliver significant game experiences through the creation of amazing universes. Based in Brazil, it's HQ is located in Natal with also a highly skilled number of professionals spread across the country and the world. Massive Work was founded late 2016, initially by a group of friends, now has more than 20 professionals in different fields of the game industry, all of them sharing the passion for the first game ip from Massive Work Studio, Dolmen.
About Prime Matter
Headquartered in Munich, Germany, Prime Matter the premium gaming label dedicated to delivering a range of diverse and immersive games from amazing gaming development talent all around the globe.
Working across projects of all styles, scopes and sizes, single-player, co-op to live ops, from producing to publishing, from ambitious teams taking their first step that need full support without compromising their dream to larger established successful studios searching that next step in the global market and building of brands.
Prime Matter looks to lead through creativity, expression and passion, with games that will grip and enchant with enthralling story-telling, winning an audience with its incredible moments and larger-than-life experiences. Prime Matter is a proud member of the Koch Media Group.About Koch MediaThe Koch Media Group is a global developer, publisher and distributor of video games, VR games, gaming hardware and merchandise.  

The group's publishing activities, marketing and distribution extend throughout Europe, America, Australia and Asia. Koch Media has more than 25 years of experience in the digital media business and has risen to become a leading global publishing partner. The Koch Media Group runs a multi-label strategy with fully owned publishing units such as Prime Matter, Deep Silver, Milestone, Vertigo Games and Ravenscourt, publishing games for consoles, PC and VR platforms across all physical and digital channels.

Additionally, as global publishing partner Koch Media has formed long-term multi-national publishing collaborations with numerous game publishers including Activision Blizzard, Bethesda, Capcom, CI Games, Giants Software, Kalypso, Koei Tecmo, Konami, Paradox, Sega, SNK, Square Enix, Techland, Tripwire, Warner Bros, and many others.

With its parent company in Höfen, Austria, and the Publishing HQ in Munich, Germany, Koch Media owns local publishing companies in Germany, UK, France, Spain, Italy, Sweden, the Netherlands, Austria, Switzerland, Poland, Australia, the United States as well as Japan and Hong Kong.

The Koch Media Group owns nine game development studios: Deep Silver Volition (Champaign, IL / USA), Deep Silver Dambuster Studios (Nottingham / UK), Deep Silver Fishlabs (Hamburg / Germany), Warhorse Studios (Prague / Czech Republic), Milestone (Milan / Italy), Voxler (Paris / France) , Flying Wild Hog (Warsaw, Kraków, Rzeszów  / Poland), Free Radical Design (Nottingham / UK), Vertigo Games (Rotterdam /The Netherlands) and DigixArt (Montpellier, France). Additionally, the Koch Media Group collaborates with numerous independent development studios around the world.

Part of the Koch Media Group is also Koch Films, a leading European independent film distributor with business primarily in Germany, Switzerland, Austria and Italy as a cinema, TV, online and Home Entertainment distributor. The Koch Media Group also owns Gaya Entertainment, a leading video game merchandise company in Munich, Germany, and the Quality Assurance Facility in Olomouc, Czech Republic.  

Koch Media is an Embracer Group company.
( Press Release Image: https://photos.webwire.com/prmedia/7/278159/278159-1.png )
Related Links
WebWireID278159

This news content was configured by WebWire editorial staff. Linking is permitted.
News Release Distribution and Press Release Distribution Services Provided by WebWire.