Dove announces €8.5 million forest restoration project
-Dove partners with Conservation International to help to fight climate change
-Dove puts the planet's beauty first by protecting and restoring 20,000 hectares of forest – the equivalent of 3M+ trees – in North Sumatra, Indonesia
London –
WEBWIRE
–
Monday, June 7, 2021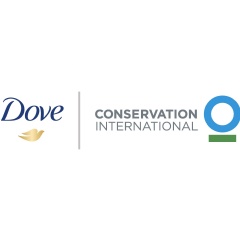 Ahead of World Environment Day, Dove announces the Dove Forest Restoration Project, one of the biggest protection and restoration efforts from any beauty brand to-date. The project is designed to protect and restore forests, protect the habitats of endangered species, and improve the livelihoods of 16,000 people who call North Sumatra, Indonesia home.
In partnership with Conservation International, and in support of their collaboration with The Ministry of Environment and Forestry (MoEF), Dove will protect and restore 20,000 hectares of forest (an area approximately double the size of Paris) in North Sumatra, Indonesia – home to some of the richest biodiversity in the world – over five years.
As a brand that has progressed the conversation around beauty for nearly two decades, Dove is committed to protecting and restoring the beauty of the planet for everyone. The Dove Forest Restoration Project is estimated to capture over 300,000 tons of CO2 from the air and avoid the release of over 200,000 tons of CO2e emissions. These projected impacts will be monitored and evaluated in accordance with Indonesia's articulated carbon policies.
This landmark initiative also builds upon ongoing plans Dove is accelerating to achieve a deforestation-free supply chain by 2023 and net zero emissions from its products by 2039:
Can we really celebrate beauty if it comes at the cost of the planet? The answer is no. We must demand action and care that goes further, both from ourselves and from the beauty industry at large. As a global brand with care at our core, we have a responsibility to use our platforms to drive change and positively impact the world around us. The Dove Forest Restoration Project builds on our commitments to caring for our planet and caring about how we make our products and what goes into them. With this long-term initiative, we extend this care to improving the health of the planet, striving for a more sustainable way of being. - Alessandro Manfredi, Global Executive Vice President of Dove
Dove believes it's time to restore and give back more to the planet than we take. The Dove Forest Restoration project is the first major initiative from the €1 billion Unilever Climate & Nature Fund and aligns with the United Nations Decade on Ecosystem Restoration:
Climate change is one of the biggest threats facing our world. That's why it's so important for Dove – one of the largest beauty brands in the world – to take meaningful and decisive action. Last year, we announced a €1 billion Unilever Climate and Nature Fund, and I'm thrilled the Dove Forest Restoration Project will be its first major initiative. This is also the first step in Unilever's Positive Beauty commitment to help protect and regenerate 1.5 million hectares of land, forests and oceans by 2030, which is more land than is required to grow the renewable ingredients in our beauty and personal care products. - Sunny Jain, President, Beauty & Personal Care at Unilever
The Dove Forest Restoration Project – which will target the South Tapanuli and Mandailing Natal districts – supports Conservation International in its agreement with the Indonesian Government to conserve and restore the region's rich ecosystems and to promote the sustainable management of natural resources in ways that improve the livelihoods of the local communities.
Dove believes protecting and restoring the beauty of the planet requires more than straightforward commitments – it requires a complete transformation of the beauty industry. Real change requires continued partnership, persistent advocacy efforts, and commitment to do the work on the ground.
Now more than ever, our world needs care. Together, let's restore the beauty of the planet.
To learn more about the Dove Forest Restoration Project visit Dove.com/Restoration 
#DoveForestRestoration #WorldEnvironmentDay #CareThatGoesFurther #YesToPositiveBeauty #GenerationRestoration
About Dove
Dove started its life in 1957 in the US, with the launch of the Beauty Bar, with its patented blend of mild cleansers and ¼ moisturising cream. Dove's heritage is based on moisturisation, and it is proof not promises that enabled Dove to grow from a Beauty Bar into one of the world's most beloved beauty brands.
Women have always been our inspiration and since the beginning, we have been wholly committed to providing superior care to all women and to championing real beauty in our advertising. Dove believes that beauty is for everyone. That beauty should be a source of confidence and not anxiety. Dove's mission is to inspire women everywhere to develop a positive relationship with the way they look and realize their personal potential for beauty.
For 60 years, Dove has been committed to broadening the narrow definition of beauty in the work they do. With the 'Dove Real Beauty Pledge,' Dove vows to:
Portray women with honesty, diversity and respect. We feature women of different ages, sizes, ethnicities, hair colour, type and style.
Portray women as they are in real life, with zero digital distortion and all images approved by the women they feature.
Help young people build body confidence and self-esteem through the Dove Self-Esteem Project, the biggest provider of self-esteem education in the world.
About Conservation International
Conservation International works to protect the critical benefits that nature provides to people. Through science, partnerships, and fieldwork, Conservation International is driving innovation and investments in nature-based solutions to the climate crisis, supporting protections for critical habitats, and fostering economic development that is grounded in the conservation of nature. Conservation International works in 30 countries around the world, empowering societies at all levels to create a cleaner, healthier, and more sustainable planet.
Conservation International has worked in Indonesia since 1991 with the Ministry of Environment and Forestry, local governments, and other partners to support prosperous civil society through efforts to protect nature, support sustainable production systems, and support effective governance. Currently, Conservation International-Indonesia is working in five provinces covering terrestrial and marine programs.
Conservation International has experience in designing and implementing conservation and restoration projects at scale in Indonesia that deliver credible, science-based and beneficial impacts on the ground, and for leveraging its trusted relationships with the governments and communities for long-term sustainability. The Forest Restoration Project in North Sumatra supported by Dove will build on the success and scale of the Green Wall program -- a successful restoration effort in Gunung Gede Pangrango National Park launched by Conservation International. Conservation International-Indonesia has signed a memorandum of understanding with the Ministry of Environment and Forestry concerning ecosystem restoration and conservation in North Sumatra. One of the activities included in the memorandum of understanding is to support ecosystem recovery, with North Sumatra as one of the target areas.
Safe Harbour
Where relevant, these actions are subject to the appropriate consultations and approvals.
This announcement may contain forward-looking statements, including 'forward-looking statements' within the meaning of the United States Private Securities Litigation Reform Act of 1995. Words such as 'will', 'aim', 'expects', 'anticipates', 'intends', 'looks', 'believes', 'vision', or the negative of these terms and other similar expressions of future performance or results, and their negatives, are intended to identify such forward-looking statements. These forward-looking statements are based upon current expectations and assumptions regarding anticipated developments and other factors affecting the Unilever Group (the 'Group'). They are not historical facts, nor are they guarantees of future performance.
Because these forward-looking statements involve risks and uncertainties, there are important factors that could cause actual results to differ materially from those expressed or implied by these forward-looking statements. Among other risks and uncertainties, the material or principal factors which could cause actual results to differ materially are: Unilever's global brands not meeting consumer preferences; Unilever's ability to innovate and remain competitive; Unilever's investment choices in its portfolio management; the effect of climate change on Unilever's business; Unilever's ability to find sustainable solutions to its plastic packaging; significant changes or deterioration in customer relationships; the recruitment and retention of talented employees; disruptions in our supply chain and distribution; increases or volatility in the cost of raw materials and commodities; the production of safe and high quality products; secure and reliable IT infrastructure; execution of acquisitions, divestitures and business transformation projects; economic, social and political risks and natural disasters; financial risks; failure to meet high and ethical standards; and managing regulatory, tax and legal matters. A number of these risks have increased as a result of the current Covid-19 pandemic.
These forward-looking statements speak only as of the date of this document. Except as required by any applicable law or regulation, the Group expressly disclaims any obligation or undertaking to release publicly any updates or revisions to any forward-looking statements contained herein to reflect any change in the Group's expectations with regard thereto or any change in events, conditions or circumstances on which any such statement is based.
Further details of potential risks and uncertainties affecting the Group are described in the Group's filings with the London Stock Exchange, Euronext Amsterdam and the US Securities and Exchange Commission, including in the Unilever Annual Report and Accounts 2020.
( Press Release Image: https://photos.webwire.com/prmedia/6/274932/274932-1.jpg )
Related Links
WebWireID274932

This news content was configured by WebWire editorial staff. Linking is permitted.
News Release Distribution and Press Release Distribution Services Provided by WebWire.