Tycoons On 2021 Forbes List Of Korea's 50 Richest See Collective Wealth Rise 40%
SINGAPORE –
WEBWIRE
–
Wednesday, June 2, 2021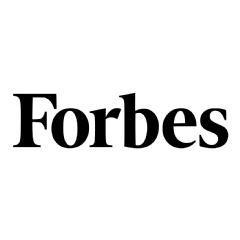 Optimism surrounding South Korea's economic recovery energized its stock market, lifting the fortunes of its wealthiest people. This year's Forbes Korea Rich List saw a record number of 46 billionaires and collective wealth of the 50 richest rose by over 40% to US$156 billion, up from $110.8 billion previously. The complete list can be found here and in the June issue of Forbes Asia and the July issue of Forbes Korea.
Poised for one of the world's fastest comebacks, the country reported GDP growth of 1.6% in the first quarter, surpassing pre-pandemic levels with consumption, exports and investments all rebounding. The benchmark Kospi index was up 47% since fortunes were last measured 11 months ago.
This year's list saw a change at the very top. Pharma magnate Seo Jung-jin, cofounder of Celltrion, is the new No. 1. The first self-made billionaire to top the list since it was launched in 2005, Seo now boasts a net worth of $12.5 billion, thanks to increased sales of the firm's biosimilar drugs.
Longtime No. 1 Lee Kun-hee, second-generation head of the Samsung empire, passed away last October at age 78, leaving behind a vast fortune that was distributed among his heirs. This year's biggest dollar gainer was Jay Y. Lee, who rose to the No. 2 spot with $12.4 billion after inheriting a portion of his late father's estate. His mother, Hong Ra-hee, who inherited the largest part of her late husband's fortune, is now listed on her own at No. 6 with $7.1 billion. The late patriarch's daughters, Lee Boo-jin and Lee Seo-hyun also moved up to No. 9 and No. 11 with $4.9 billion and $4.4 billion respectively.
Tech tycoons Kim Beom-su (No. 4, $10.6 billion) of internet giant Kakao and Kwon Hyuk-bin (No. 5, $9.5 billion) of online gaming outfit Smilegate more than doubled their wealth this year, up from $5.2 billion and $4 billion respectively.
The biggest gainer in percentage terms on this year's list is Bom Kim (No. 7, $6.4 billion), whose wealth was up sixfold to $6.4 billion, following the mega listing of his online retailer Coupang on the New York Stock Exchange. Often compared to Amazon, Coupang raised $4.6 billion in what was the biggest IPO of a foreign company in the U.S. since Alibaba.
This year's ranking also features two newcomers: Bang Shi-hyuk of Hybe (formerly Big Hit Entertainment) and Korea's first green energy billionaire, Gim Seong-gon of CS Wind. Bang debuted at No. 16 with $2.7 billion, thanks to a much-anticipated IPO in Seoul last year. The mastermind behind K-pop phenomenon BTS, Bang saw his wealth soar in April, after announcing the purchase of Ithaca Holdings, which represents American pop stars Justin Bieber and Ariana Grande. Meanwhile, Gim makes his debut at No. 44 with $1.1 billion. His CS Wind, a maker of wind towers, benefited from the government's push for renewable energy. 
Among the three returnees to the list is Kwon Hyuk-woon of IS Dongseo (No. 49, $950 million) who rejoined the list after a three-year hiatus. IS Dongseo, a builder of luxury housing, saw its profits nearly double thanks to rising real estate prices.
The minimum amount to make the list was $940 million, up from $610 million last year.
The top 10 richest in South Korea are:
Seo Jung-jin; US$12.5 billion
Jay Y. Lee; $12.4 billion
Kim Jung-ju; $10.9 billion
Kim Beom-su; $10.6 billion
Kwon Hyuk-bin; $9.5 billion
Hong Ra-hee; $7.1 billion
Bom Kim; $6.4 billion
Mong-Koo Chung; $5.9 billion
Lee Boo-jin; $4.9 billion
Suh Kyung-bae; $4.8 billion
The list was compiled using information from the individuals, analysts, government agencies, private databases, stock exchanges and other sources. Net worth numbers are based on stock prices and exchange rates as of the close of markets on May 14. Private companies were valued by using financial ratios and other comparisons with similar, publicly traded companies. The estimates can include a spouse's wealth and, if the person is the company founder, the wealth of sons and daughters that is derived from that company. The list can also have those who are included due primarily to extensive business and residential ties to South Korea, or citizens who don't reside in the country but have significant business or other ties to the country. In cases in which the fortunes of family members are based on the same company, they are combined into one listing, as long as each of them has enough wealth to qualify for the list on their own.
For more information, visit www.forbes.com/korea.
Forbes Media
Forbes champions success by celebrating those who have made it, and those who aspire to make it. Forbes convenes and curates the most-influential leaders and entrepreneurs who are driving change, transforming business and making a significant impact on the world. The Forbes brand today reaches more than 140 million people worldwide every month through its trusted journalism, signature LIVE and Forbes Virtual events, custom marketing programs and 32 licensed local editions in 71 countries. Forbes Media's brand extensions include real estate, education and financial services license agreements. For more information, visit the Forbes News Hub or Forbes Connect.
Forbes Korea:
Licensed in 2003, Forbes Korea is a monthly Korean language publication by Joongang Ilbo, one of South Korea's leading media conglomerates. About one-third of Forbes Korea's content is from Forbes and Forbes Asia; the rest are local stories. Content include news on South Korea's entrepreneurs, celebrities, and philanthropists as well as on the lifestyle and insights of the rich and famous in Korea.
( Press Release Image: https://photos.webwire.com/prmedia/7/274732/274732-1.png )
Related Links
WebWireID274732

This news content was configured by WebWire editorial staff. Linking is permitted.
News Release Distribution and Press Release Distribution Services Provided by WebWire.