Seafood Sector Veteran Kevin Bixler to Chair ISSF Board
International Seafood Sustainability Foundation Appoints Thai Union Group's Global Director of Group Fish Procurement to Chair; William Gibbons-Fly, former U.S. Department of State Lead Fisheries Negotiator, Also Joins Board
WASHINGTON, D.C. –
WEBWIRE
–
Friday, April 16, 2021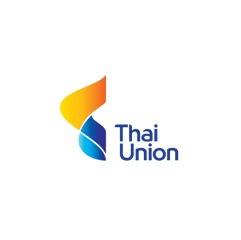 The International Seafood Sustainability Foundation (ISSF) announced the appointment of Kevin Bixler as Chair of its Board of Directors. Mr. Bixler, Global Director of Group Fish Procurement for Thai Union Group, succeeds Luciano Pirovano, Director of Sustainable Development for Bolton Food, in the role.
William Gibbons-Fly, former U.S. Department of State Acting Deputy Assistant Secretary for Oceans and Fisheries, also joins the Board, and current Board member Dr. Rohan Currey, Chief Science and Standards Officer, Marine Stewardship Council, is appointed Vice Chair.
"I want to extend our deepest gratitude to Luciano Pirovano for his service as Board Chair. During his tenure, ISSF adopted some of our most notable conservation measures, reaching a total of 30 measures in effect today; led non-entangling and biodegradable FAD research; and created key sustainability resources, including the Vessels in Other Sustainability Initiatives (VOSI) vessel list. Luciano also guided us through an especially challenging time as we faced the global COVID-19 pandemic. We will always be grateful," said ISSF President Susan Jackson.
"Luciano and I are excited to pass the Board Chair torch to Thai Union's Kevin Bixler, who has deep experience at the crossroads of commercial fishing and sustainability. Kevin will bring new perspectives with an excellent track record on the issues we care about. I look forward to his leadership," Jackson continued.
"As a founding ISSF participating company, Thai Union has been a supporter of the ISSF mission since day one," said Mr. Bixler. "I am proud to take on this role and join an impressive group of sustainability leaders to ensure continued progress towards the long term sustainability of tuna fisheries. I look forward to working with some of the best minds in the tuna conservation space."
On the ISSF Board, Mr. Bixler and Mr. Gibbons-Fly join a diverse and global group of leaders from non-governmental organizations, marine science, government agencies, and the seafood industry. In addition to fiduciary and governance responsibilities, ISSF Board members advance the mission of the Foundation, including through the adoption of ISSF conservation measures, to which ISSF participating companies commit to conform.
Other ISSF Board members are:
Dr. Transform Aqorau, Pacific Fisheries Expert and former CEO, Parties to the Nauru Agreement (PNA)
John Connelly, President, National Fisheries Institute
Dr. Rohan Currey, Chief Science and Standards Officer, Marine Stewardship Council
Dr. Giuseppe Di Carlo, Lead Conservationist, WWF-International
Javier Garat, Secretary General, Cepesca
Bill Holden, Chair, ISSF Environmental Stakeholder Committee, Senior Tuna Fisheries Outreach Manager, Marine Stewardship Council
Susan Jackson, President, ISSF
Ichiro Nomura, Fisheries Policy Advisor, Ministry of Marine Affairs and Fisheries, Republic of Indonesia
Dr. Victor Restrepo, Vice President, Science, ISSF
Dr. Martin Tsamenyi, Professor of Law & Former Director of the Australian National Centre for Ocean Resources & Security (ANCORS), University of Wollongong, Australia
###
About Kevin Bixler
Kevin Bixler has worked closely with the International Seafood Sustainability Foundation for many years in his multiple roles with the Thai Union Group, where he has served as Global Director, Group Fish Procurement since 2017. Reporting directly to Thai Union's Executive Chairman, Mr. Bixler has the primary responsibility of directing the entire group's global fish sourcing strategy and execution. He has worked at Thai Union Group for the past 15 years.
Mr. Bixler has extensive knowledge of the fishing industry, having been involved in every facet of the business his entire life. Coming from a tuna fishing family, he spent his early years in the Pacific Islands on fishing vessels with his family. A graduate of University of California, Los Angeles (UCLA)—where he was also a member of the UCLA Bruins football team— Mr. Bixler earned his degree in Political Science and International Relations in 2003.
Mr. Bixler has served as board member of the American Fisherman's Research Foundation for the past several years and is on the Advisory Board of the Rose Bowl Legacy Foundation.
About William Gibbons-Fly
Bill Gibbons-Fly is the Executive Director of the American Tunaboat Association (ATA). Previously, he served as a Senior Executive at the U.S. Department of State, where he led the development and implementation of United States' international fisheries policy, including as lead negotiator for the United States on a wide range of international treaties, agreements, and arrangements. He has served as Chairman of the FAO Committee on Fisheries (COFI), the Inter-American Tropical Tuna Commission (IATTC), the Western Central Atlantic Fisheries Commission (WECAFC), the Preparatory Conference for the North Pacific Fisheries Commission (NPFC), and numerous other international fisheries bodies. Mr. Gibbons-Fly holds a master's degree in International Affairs from the George Washington University and a bachelor's degree (with honors) from the University of California at Santa Barbara.
About Chicken of the Sea International
Founded in 1914, Chicken of the Sea International (COSI) is a leading provider of healthy, delicious and responsibly sourced seafood, offering not only a robust product line but the recipes and meal-planning insights needed to inspire seafood lovers to greater culinary creativity. The company provides tuna, salmon, clams, crab, oysters, shrimp, mackerel, kipper snacks and sardines in cans, cups and pouches as well as innovative new products consistent with seafood's growing status as a healthy "new" protein choice in America.
Headquartered in El Segundo, Calif., COS uses responsible fishing practices to source its seafood products from around the world, and packages them at a state-of-the-art processing facility in Lyons, Georgia, as well as at third-party facilities. The company is led by a team of industry veterans with more than 300 years of collective experience in the packaged seafood industry.
For information on Chicken of the Sea, including recipes, serving suggestions and nutritional and meal-planning insights as well as information on the latest new Chicken of the Sea products, go to www.chickenofthesea.com.
Follow the Mermaid on Facebook at www.facebook.com/ChickenoftheSea on Twitter at https://twitter.com/COSMermaid and on Instagram at http://instagram.com/ChickenOfTheSeaOfficial.
About the International Seafood Sustainability Foundation (ISSF)
The International Seafood Sustainability Foundation (ISSF) — a global coalition of seafood companies, fisheries experts, scientific and environmental organizations, and the vessel community — promotes science-based initiatives for long-term tuna conservation, FAD management, bycatch mitigation, marine ecosystem health, capacity management, and illegal fishing prevention. Helping global tuna fisheries meet sustainability criteria to achieve the Marine Stewardship Council certification standard — without conditions — is ISSF's ultimate objective. To learn more, visit iss-foundation.org
( Press Release Image: https://photos.webwire.com/prmedia/6/272777/272777-1.png )
Related Links
WebWireID272777

This news content was configured by WebWire editorial staff. Linking is permitted.
News Release Distribution and Press Release Distribution Services Provided by WebWire.