We can all play our part in tackling sexism in society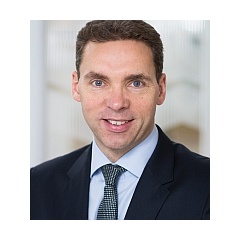 Earlier this month, we recognized International Women's Day. First launched in the 1900s, it has since grown into significant event uniting people all over the world as they come together to celebrate women's achievements and call for gender equality.
OUP, like many other organizations, is a proud supporter of International Women's Day each year, and 2021 was no exception. For our employees, we ran a series of workshops and events, including a career conversation celebrating OUP women working in digital; a talk with Carol Dyhouse, author of Love Lives—a book about how women's lives have changed since 1950; and a 'big meet up,' arranged by our Women's Network, bringing colleagues together to discuss what gender equality means to them. Several of our regional offices ran local activities too; our team in Pakistan led a discussion about what it meant to work at OUP as a woman, while employees in Spain developed a timeline to capture the achievements of the country's women's rights movement.
To further demonstrate our commitment to supporting women in the wider world, our team in OUP India dedicated an Education and Skills Development Centre to women in Noida, aimed at helping to make women financially independent, and a number of our senior leaders shared their insights and around celebrating women in the workplace. Meanwhile, colleagues from all over the world offered their views on different aspects of International Women's Day, from the need to challenge the education gap for girls; to the importance of building diverse teams; to the benefits of men and women sharing parental leave.
But perhaps one of the activities that piqued the most interest was our panel discussion— 'Bitch', 'bint', and 'maid': exploring sexist language in the dictionary. Many of you will be aware that our dictionary content has previously been criticized for equating the term 'woman' with offensive synonyms and example sentences.
However, instead of taking this criticism at face value, we need to remember the role of the dictionary here—to capture and reflect how language is used, rather than dictate it. As one of our panellists for the event, Katherine Martin so aptly said, 'part of what we do as lexicographers is to show the full range of meanings that [a word] has. To not show any aspect of a word's use would be akin to censorship…the more synonyms and information [it] has, the better.' Adding to this, Eleanor Maier, Executive Editor for the OED said: 'Language can be sexist, people can be sexist, and as a descriptive dictionary we're describing that usage. It doesn't mean we approve of that usage…but we have a duty as scholars to record that.'
Unfortunately, derogatory language in the dictionary points to a much broader issue: sexism in wider society. Perhaps it's no surprise that, as Dr Sarah Ogilvie highlighted, there are more than 3,000 negative words for a woman. Although we can label words in our dictionaries as offensive, and provide that all-important context for our content, we cannot stop such language being used in the first place.
Sadly, there is no 'quick fix' for tackling inequality. Days such as International Women's Day help us to keep on pushing for progress, and it's encouraging to see so many people and organizations all over the world—OUP included—that are committed to tackling sexism. But it will still take a while for language to catch up. Our language experts continually track language as it evolves; you may remember that last year, we were unable to choose a single 'word of the year' because 2020 was, simply, a year like no other. New words flooded our vocabulary, and societal trends shaped the way we used them. Equally, while we have certainly opened a discussion around sexism in the dictionary, there are many other issues that are also reflected—and therefore need to be addressed—in how people use language.
Rather than be disheartened, we must remember that all of us can play our part, no matter how small. Whether it's taking steps to challenge our own personal biases and the language we use; contributing towards initiatives that support women in the workplace, or in education; or even just taking the time to learn more and educate ourselves on this issue. Through a combination of personal responsibility and collaboration, we can make a positive difference to the world around us.
Find out more about the outcomes from our panel discussion here, or watch the recording here.
( Press Release Image: https://photos.webwire.com/prmedia/6/271927/271927-1.jpg )
Related Links
WebWireID271927

This news content was configured by WebWire editorial staff. Linking is permitted.
News Release Distribution and Press Release Distribution Services Provided by WebWire.