#JournalistsToo - Violence against women journalists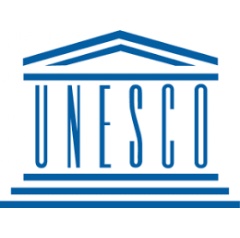 Women journalists' like their male counterparts play a pivotal role in the public sphere as they report on critical issues in society. Female journalists are however a target for threats and violence, both online and offline. UNESCO joined the rest of the world in commemorating International Women's Day (IWD) by launching a global campaign to raise awareness on the impact of online violence against women journalists in a bid to address the gender-specific threats faced by women journalists.
The IWD celebrations ran under the theme, "Women in leadership: Achieving an equal future in a COVID-19 world," celebrating the tremendous efforts by women and girls around the world in shaping a more equal future and recovery from the COVID-19 pandemic and highlighting the gaps that remain.
Estimates from UN Women indicate that 1 in 3 women (link is external) worldwide experience physical or sexual violence during their lifetime, not to mention verbal and psychological abuse. An upcoming report on press freedom, the Southern Africa Press Freedom Report 2020/2021 by MISA Zimbabwe, shows that female journalists face violence in a number of forms inclusive of sexual abuse and harassment in the workplace.
The UNESCO campaign aims at addressing online violence issues against women journalists, with concrete evidence-based recommendations, targeting all stakeholders (including social media platforms, law enforcement, policy-makers, judicial actors, civil society organisations, and media houses).
The campaign is reflecting on all forms of gender-based abuse and violence, which include harassment, smear campaigns, sexist hate speech, trolling, physical assault, rape, to even murder. Many women journalists are facing intersectional discrimination and gender-based violence where factors such as race, ethnicity, religion or sexual orientation come into play. 
Attacks faced by female journalists are resulting in psychological and physical harm, self-censorship, or lead them to avoid certain types of reporting, or withdraw from journalism altogether, which therefore, has an important impact on freedom of speech and diversity in the media, and can perpetuate inequalities in newsrooms.  
Studies have shown that female journalists are targets online significantly more than their male colleagues are, with the threats they face often highly sexualized and frequently focused on their physical features, ethnicity, or cultural background rather than on the content of their work.  
Taking from UNESCO-ICFJ global survey results on online violence against women journalists 73% of women journalists surveyed reported having experienced online violence in the course of their work 20% reported being attacked offline in connection with online violence they had experienced. Additionally, 17% of women journalist respondents said they self-censor because of online violence. 
The Southern Africa region statistics indicate that female journalists' voices are lower on critical issues compared to male voices. "Monitoring trends in the Regional Media's coverage of the Covid-19 Pandemic" report produced by Media Monitors with support from UNESCO and the European Union, focused on media content monitoring on COVID-19 showed that there was low representation of women's voices in all media platforms monitored. The report covered 9 countries in the region namely Botswana, Eswatini, Lesotho, Malawi, Mozambique, Namibia, South Africa, Zambia and Zimbabwe. 
Media stories used far less female sources in news as compared to men. On average, there were just 22% of women's voices heard in the news. While there were variations in the different countries, the highest percentage of women's voices in news was in Eswatini where 35% of voices accessed were women. 
The UNESCO campaign launched on March 8 IWD is ongoing up until 3 May 2021, which marks World Press Freedom Day. A fair gender portrayal and representation of women journalists in the media against intersectional discrimination and gender-based violence is essential to create a safe working environment for female journalists. 
UNESCO ROSA continues to prioritize activities addressing the specific risks faced by women journalists and welcomes collaborations with all concerned actors to help make a safe working environment for all journalists. 
( Press Release Image: https://photos.webwire.com/prmedia/6/271586/271586-1.png )
Related Links
WebWireID271586

This news content was configured by WebWire editorial staff. Linking is permitted.
News Release Distribution and Press Release Distribution Services Provided by WebWire.