Evolved Team for Christie's Spain 2021
Madrid  –
WEBWIRE
–
Monday, February 15, 2021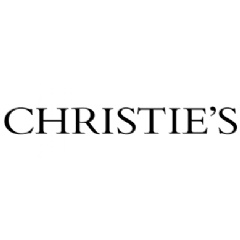 As Christie's Spain approaches its 50th anniversary next year, established Christie's colleagues María García Yelo, Representative Christie's Spain and Director of the Impressionist and Modern Art department, Beatriz Ordovás, Director and Head of Post-War and Contemporary art Iberia, and Adriana Marín Huarte, client liaison for 19th Century and Old Master Painting, will form an evolved team to work with their longstanding collectors while representing Christie's in innovative ways throughout Spain. With significant digital advances made across 2020 including new sale formats, livestreamed sales, digital tools such as virtual viewing galleries and super-zoom photography, the team are well-placed to broaden the existing client base even further whilst continuing to foster the 1:1 client relationships that lie at the heart of Christie's business.
Dirk Boll, Christie's President EMEA commented, "Since our Madrid office's inception 50 years ago, we have been privileged to work with many important art market participants in Spain. Ever since, Spanish collectors have continued to entrust us with the sale of highly valuable treasures, including recently the Tàpies Collection and works by Picasso, El Greco, Georg Baselitz, Alberto Giacometti and Joan Miró by whom we have the pleasure of offering "Goutte d'eau sur la neige rose", painted in 1968, in our upcoming auction on 23 March. I have great confidence in our evolved team who have long-established relationships with collectors and a proven track record of advising institutions throughout Spain. They will be well supported by our international Luxury, Fine Art and Design specialists alongside their senior management team, composed of Guillaume Cerutti Christie's CEO, Pedro Girao, Christie's European Chairman, Dr Bertold Müller, Managing Director Christie's EMEA and myself."
María García Yelo, Representative Christie's Spain and Director of the Impressionist and Modern Art department, on Christie's new values based vision:
"In 2020 our clients looked to us to stand by and promote core values. We are committed to a more sustainable future for Christie's and have already made a 75% reduction in print materials during 2020. Furthermore Social Responsibility, Diversity & Inclusion as well as Partnerships and Collaborations, such as Say It Loud and 1-54 Contemporary African Art Fair, will continue to thrive, expanding our laces also with Spanish institutions and private initiatives. We will be continuing our global charitable work with in excess of $100m of funds raised for good causes in 2020. All these principals will form the basis of our daily work in Spain and with the Spanish art community going forward."
In January 2021 María García Yelo was promoted to Representative for Christie's Spain. After her 10 years at the company, always linked to the 20th century art, most recently as a Director of the international Impressionist and Modern Art department, she has been instrumental in creating a strong market for Spanish artists such as Pablo Picasso, Joan Miró, Juan Gris, Julio González and Óscar Domínguez. To her experience at Christie's she adds her curatorial and art critic work, as well as the cultural and institutional management. Artistic Director of the HSBC Prix pour la Photographie in its 2017 edition, from 2014 to 2017 she was the Director of PHotoESPAÑA, the international festival of photography and visual arts, and before that the General Deputy Director of Conservation and Research at the Museo Nacional Centro de Arte Reina Sofía (2005-2008).
Beatriz Ordovás, Director 20th Century Art Department, on Christie's new digital vision:
"Last year was a year of unprecedented change in our tradition-bound auction industry. But we were able to welcome more than 200% in first time online buyers year-on-year from 104 countries, including a strong participation from Spain. Not able to meet with my clients in person, new digital tools such as the viewing rooms, super-zoom photography, augmented reality as well as the innovative hybrid sale formats really helped me to continue to discuss works of art with my clients and to give them the confidence to bid online. I am particularly thrilled that Spanish artists were represented in our first hybrid auction ONE: a global sale of the 20th Century and we set a new world auction record for Manolo Millares, when his work Cuadro 54 sold for just under US Dollar 1.4 million."
Beatriz Ordovás is a Director and International Specialist in the Post War and Contemporary Art department. She was based in London for thirteen years, lately leading all Private Sales initiatives for the department. Prior to that, Beatriz was Head of Christie's Post-War and Contemporary Art Day Sales and a leading member of the annual Evening Sale for Italian Art. In 2018 Beatriz relocated to Spain and since has been instrumental for an increase in client engagements in Spain, Portugal and Latin America and drawing on her tenured expertise in Post-War and Contemporary art. Going forward Beatriz will lead Christie's efforts in Iberia for Post War and Contemporary art, whilst retaining her international responsibilities and working closely with the department in London. With her expertise and passion for Contemporary Art Beatriz played an instrumental role on securing major collections for auction such as Living with Art and Homage to Chillida. She has also been involved in key private sales placing masterpieces like Richard Serra's House of Cards in top collections.
Adriana Marín, Client Liaison for 19th Century and Old Masters, on Christie's new local/global vision:
"With travel restrictions and localised COVID guidelines, we needed to shift our thinking from global to regional in key areas and these shifts included three major points: We redoubled our efforts to build sales matched to the market, and found innovative ways to leverage the strengths of multiple regions at one time via our multi-city relay sales. 1 to 1 connections became even more important with the shift to digital to balance increased reliance on remote communication. Throughout 2020 we witnessed an increased appeal of buying and selling works outside the auction calendar and with the help of a regional specialist."
Adriana Marín Huarte joined Christie's Spain in 2011 and, since then, has worked very closely with the Old Masters and 19th Century Art Departments. She has been involved in high-value auction consignments such as The Entombment of Christ by El Greco as well as high profile private sales to important museums, including two culturally important paintings to the Prado Museum, one being the recent discovery of the work Aeneas and the Harpies commissioned to Dosso Dossi by the Duke of Ferrara, and the other the Circle of Hugo van der Goes' panel of the Crucifixion acquired by the Museum only last year.
New address for Christie's Spain
Christie's is looking beyond the current global pandemic to embrace a more flexible approach to working location long term. With this in mind the team has relocated to a new office space. Christie's Spain leads the way in the company's new office approach, highlighting one of our core values, sustainability, in addition to more progressive ways of working.
Notes
Christie's holds the world auction records for the following Spanish artists at over US$ 1 million
Pablo Picasso                   Les Femmes d'Alger, version O, sold for US$ 180 million in 2015
Juan Gris                           Nature morte à la nappe à carreaux, sold for US$56.7 million in 2017
Eduardo Chilida               Buscanda la luz, sold for US$6.3 million in 2013
Miquel Barceló                Faena de muleta, sold for US$6.3 million in 2011
Miquel Muñoz                 Esquina positiva, sold for US$5.5 milllion in 2011
Óscar Domínguez           Machine à coudre électro-sexuelle, sold for US$3.3 million in 2013
Antoni Tàpies                  Grand ora amb incision, sold for US$2.8 million in 2014
Manolo Millares              Cuadro 54, sold for just under US$1.4 million in 2020
Antonio Saura                 Crucifixion noire et rouge, sold for just over US$ 1 million in 2007
About Christie's
Christie's, the world's leading art business, had auction sales in 2019 that totalled £4.5 billion / $5.8 billion. Christie's is a name and place that speaks of extraordinary art, unparalleled service and international expertise. Christie's offers around 350 auctions annually in over 80 categories, including all areas of fine and decorative arts, jewellery, photographs, collectibles, wine, and more. Prices range from $200 to over $100 million. Christie's also has a long and successful history conducting private sales for its clients in all categories, with emphasis on Post-War & Contemporary, Impressionist & Modern, Old Masters and Jewellery.
Alongside regular sales online, Christie's has a global presence in 46 countries, with 10 salerooms around the world including in London, New York, Paris, Geneva, Milan, Amsterdam, Dubai, Zürich, Hong Kong, and Shanghai.
*Please note when quoting estimates above that other fees will apply in addition to the hammer price - see Section D of the Conditions of Sale at the back of the sale catalogue.
*Estimates do not include buyer's premium. Sales totals are hammer price plus buyer's premium and are reported net of applicable fees.
( Press Release Image: https://photos.webwire.com/prmedia/6/270339/270339-1.png )
Related Links
WebWireID270339

This news content was configured by WebWire editorial staff. Linking is permitted.
News Release Distribution and Press Release Distribution Services Provided by WebWire.