BBC World Service, iHeartMedia and American Public Media first-ever podcast collaboration: Deeply Human
Musician Dessa hosts new podcast to explore the secrets of human impulses and behaviors
NEW YORK and ST. PAUL, Minn. –
WEBWIRE
–
Monday, February 15, 2021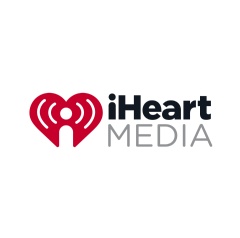 The BBC World Service, iHeartMedia, and American Public Media jointly announce the new podcast Deeply Human. Hosted by writer and musician Dessa, the show strives to answer questions about the inner self: why we do the things we do and how the brain guides us and plays tricks on us. Deeply Human launches March 8 and will be distributed by the iHeartPodcast Network.
In short, Deeply Human will uncover the secrets of the human mind and heart. The first episode is all about finding love, and spans everything from Dating Apps to brain scans. It looks at how our hormones can determine what kind of person we want to date, the surprisingly easy-to-find parts of the brain governing attraction, and why picking a romantic partner isn't all that different from picking a cereal at the grocery store. Just in time for Valentine's Day, listen to a preview of Deeply Human here.
Deeply Human uses conversations with scientists, researchers and everyday people to explain why you do what you do. Other episodes will explore topics such as what déjà vu experiences can reveal and whether everyone feels pain the same way.
"It's funny how much of your own mind is stowed away in a backroom; so many of our behaviors are driven by forces we can't feel," said Dessa. "On this show, I engage with brilliant people across all sorts of disciplines, traipsing around the dimly-lit subbasement of human nature –the parts not listed on the guided tour. People are endlessly fascinating : our accents, our ticks, the way we style our hair and spend our money—and the perspectives I've gained on this show help me understand them just a little bit better."
Dessa has personal experience exploring the depths of the human mind. In 2018, she turned to neuroscience to help overcome her heartbreak over a past relationship. In a unique neurofeedback experiment, she was hooked up to electrodes and retrained her brain to strengthen her emotional resilience when seeing pictures of her ex. The experience was featured in her acclaimed memoir My Own Devices and inspired her 2018 album Chime.
"I'm very excited to be collaborating with APM, iHeart, and, of course, Dessa," said Steve Titherington, senior commissioning editor at BBC World Service. "She and the team have created a complex, engaging and frankly startling programs which we can't wait to share."
"We couldn't be more excited to launch this podcast with BBC World Service and American Public Media," said Will Pearson, COO of the iHeartPodcast Network. "Partnering with two of the world's best storytelling organizations to bring such a fascinating podcast to fruition has been an incredible experience.""
Deeply Human is a BBC World Service and American Public Media coproduction with iHeart Media. The program brings together the No. 1 podcast publisher globally with the BBC's nearly century-long expertise in audio storytelling and APM's success in making podcasts for the American market.
Listeners can find Deeply Human on iHeartRadio, Apple Podcasts and all major podcast platforms.
About BBC World Service
BBC World Service delivers news content around the world in English and 41 other language services, on radio, TV and digital. BBC World Service reaches a weekly audience of 351m. As part of BBC World Service, BBC Learning English teaches English to global audiences. For more information, visit bbc.com/worldservice. BBC News attracts a weekly global audience of 438m people to its international services including BBC World Service, BBC World News television channel and bbc.com/news.
About American Public Media
American Public Media® (APM) is the national programming and distribution division of American Public Media Group and reaches nearly 17 million listeners via approximately 1,000 radio stations nationwide each week. APM is one of the largest producers and distributors of public radio programming in the world, with a portfolio that includes BBC World Service, Marketplace®, and the leading classical music programs in the nation. APM offers a diverse array of podcasts featuring the best in food, culture, entertainment, business and investigative journalism. For more information on APM, visit americanpublicmedia.org. Source: Data are copyright Nielsen Audio, Nationwide DMA data, Persons 12+, average of Fall '19 and Spring '20.
About iHeartMedia
iHeartMedia (NASDAQ: IHRT) is the number one audio company in the United States, reaching nine out of 10 Americans every month – and with its quarter of a billion monthly listeners, has a greater reach than any other media company in the U.S. The company's leadership position in audio extends across multiple platforms, including more than 850 live broadcast stations in over 160 markets nationwide; through its iHeartRadio digital service available across more than 250 platforms and 2,000 devices; through its influencers; social; branded iconic live music events; other digital products and newsletters; and podcasts as the #1 podcast publisher. iHeartMedia also leads the audio industry in analytics, targeting and attribution for its marketing partners with its SmartAudio product, using data from its massive consumer base. Visit iHeartMedia.com for more company information.
( Press Release Image: https://photos.webwire.com/prmedia/7/270338/270338-1.png )
Related Links
WebWireID270338

This news content was configured by WebWire editorial staff. Linking is permitted.
News Release Distribution and Press Release Distribution Services Provided by WebWire.