Shoppers stay local, while households keep it casual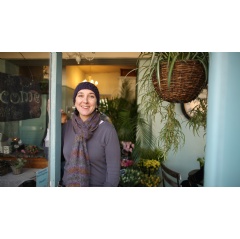 A third of UK adults made more purchases at local independent stores in 2020
A quarter of people spent less on grooming products in 2020
One in six UK adults cancelled a gym membership in 2020 – but one in 10 signed up for online fitness classes or subscription services
One in 10 households reduced the number of vehicles owned during 2020




UK adults revealed a taste for local shopping and casual clothes in 2020, while grooming products were shelved.

The latest How We Live study from Aviva, a new study of 6,000 UK adults, reveals how people's consumer habits and buying behaviours changed in 2020.

33% of people shopped at more local independent stores

A third of people (33%) shopped at more local independent stores, while a fifth (21%) bought more items from charity / pre-used suppliers. Overall, almost a third of households (30%) bought fewer clothes and shoes for themselves and their families, while a similar number (29%) purchased more casual clothes rather than formal wear.

When it comes to groceries, one UK adult in 10 (10%) signed up to a food box subscription service in 2020, while almost a quarter of households grew some of their own food (24%).

24% of households grew some of their own food

Gyms appear to have taken a hit, with one in six people (16%) cancelling a membership in 2020, and a further 16% considering doing so in the future. More positively, there is evidence of a boom for online exercise services, with one in 10 (11%) saying they signed up to online classes / subscription services during 2020.

In addition, there are many more people who are considering making such changes, but have yet to take the plunge.

Aviva's study discovered:

Consumer behaviour in                    Percentage of UK adults who are           Shopping more often at
response to events of 2020             considering taking this step                     local independent stores
 
Shopping more often at
local independent stores                                              33%                                                         34%
 
Reducing the number of items
of clothing / shoes bought for                                       31%                                                        30%
self / family.       
Buying casual / leisure wear rather
than more formal / office clothing / shoes.                   29%                                                        30%
 
Buying / using fewer personal grooming
products e.g. make-up, hair products etc.                   25%                                                         28%
 
Growing own food e.g. vegetables and fruit.               24%                                                         31%
Buying more from charity shops
/ pre-used suppliers.                                                    21%                                                         32%
 
Signing up to / tried out a new
TV subscription service.                                               21%                                                        25%
 
Switching energy supplier.                                           18%                                                         34%
Signing up to a food-box / meal
subscription service.                                                    10%                                                         20%
 
Buying more tech items for home e.g.
laptops, tablets, phones etc.                                        16%                                                         30%
 
Cancelling a gym membership                                     16%                                                         16%

Age variations

Many of these modified behaviours were fairly consistent across all age groups, but some actions were considerably more popular amongst younger consumers.

Under-25s were five times as likely to subscribe to food box / meal subscription services than over-55s (20% vs 4%), and twice as likely to take up a new TV subscription (28% vs 13%). Similarly, more than one in five under-25s (22%) joined online exercise classes or a fitness subscription, compared to just 4% of over-55s.

Sarah Applegate, Head of Risk, Aviva General Insurance says: "Consumer behaviours underwent an overhaul in 2020 and we can expect some of these trends to continue, particularly as more businesses adopt models which allow for home working. This is likely to influence how many cars households own, the clothes people purchase and possibly even their personal grooming habits!

"If people make significant changes at home, such as selling a vehicle or building an extension to allow for home-working, we'd urge them to get in touch with their insurer to make sure their policies are up-to-date and their cover is suitable for their evolving lifestyles."

-ends-

Data source

Data relates to a survey of 6,028 randomly selected UK adults aged 16 and upwards, carried out by Censuswide Research on behalf of Aviva between 29 October and 12 November 2020.

Notes to editors:

For information on how Aviva is helping our people, customers and communities impacted by COVID-19 visit: www.aviva.com/covid-19-our-response/
We exist to be with people when it really matters, throughout their lives – to help them make the most of life. We have been taking care of people for more than 320 years, in line with our purpose of being 'with you today, for a better tomorrow'.
In 2019, we paid £33.2 billion in claims and benefits on behalf of our 33.4 million customers.
Aviva is invested in our people, our customers, our communities and our planet. We were the first international insurer to go operationally carbon neutral in 2006, we have invested £6bn in green assets since 2015 and we are a member of the UN Net Zero Asset Owner Alliance.
Aviva is a Living Wage and Living Hours employer and provides market-leading benefits for our people, including flexible working, paid carers leave and equal parental leave. Find out more at www.aviva.com/social-purpose
We will focus on the UK, Ireland and Canada where we have leading market positions and significant potential. We will invest for growth in these markets. Our international businesses in Europe and Asia will be managed for long-term shareholder value. We will also transform our performance and improve our efficiency. Our transformation will be underpinned by managing our balance sheet prudently, reducing debt and increasing our financial resilience.
Total group assets under management at Aviva group are £522 billion (HY20) and our Solvency II capital surplus is £11.8 billion (Q320). Our shares are listed on the London Stock Exchange and we are a member of the FTSE 100 index.
For more details on what we do, our business and how we help our customers, visit www.aviva.com/about-us
( Press Release Image: https://photos.webwire.com/prmedia/6/269434/269434-1.jpg )
Related Links
WebWireID269434

This news content was configured by WebWire editorial staff. Linking is permitted.
News Release Distribution and Press Release Distribution Services Provided by WebWire.