HBO Acquires North American Television and Streaming Rights To Limited Drama Series THE INVESTIGATION, from Fremantle's Miso Film, Debuting February 1
Limited Series ls Written, Directed and Executive Produced by Oscar-Nominated Tobias Lindholm and Produced by Fremantle's Scandinavian Production Company, Miso Film, Helmed by Jonas Allen and Peter Bose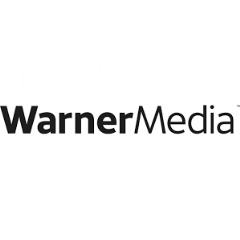 HBO has acquired the North American television and streaming rights to the six-part Scandinavian limited drama series THE INVESTIGATION from Oscar-nominated writer and director of "A War" and acclaimed director of "Mindhunter," Tobias Lindholm. Exploring the complex real-life investigation surrounding the 2017 murder of Swedish journalist Kim Wall, making international headlines around the world as one of the most notorious criminal cases in Danish media history, the limited series debuts MONDAY, FEBRUARY 1 at 10:00 p.m. (ET/PT) on HBO and will be available to stream on HBO Max.
Søren Malling ("A Hijacking") leads the cast as Jens Møller, the Head of Homicide for the Copenhagen Police, alongside Pilou Asbæk (HBO's "Game of Thrones") as the prosecutor Jakob Buch-Jepsen. Pernilla August ("Star Wars") and Rolf Lassgård ("The Hunters") star as Kim Wall's parents, Ingrid and Joachim Wall. Further cast includes Laura Christensen ("Crying for Love"), Anders Juul ("A Horrible Woman"), Henrik Birch ("Norskov"), Hans Henrik Clemensen ("Love and Rage"), Dulfi Al-Jabouri ("Darkland") and Charlotte Munck ("A War").
Based on the internationally followed "submarine case," THE INVESTIGATION closely follows Jens Møller (Søren Malling), the Head of Homicide, and his team in the pursuit of the truth. With the hope of being able to provide the prosecutor (Pilou Asbæk) solid evidence in order to create a convincing case and give the relatives the certainty they deserve, the team enlists the use of methodical, unusual and technical work tactics. The series was made in close cooperation with the real-life Jens Møller and Kim Wall's parents, Ingrid and Joachim Wall.
"It is with great humility that I created THE INVESTIGATION," says writer and director Tobias Lindholm. "There is a great deal of responsibility in choosing to tell stories about events from the real world. Therefore, I am more than grateful for all the support I've received, including some of Denmark's and Sweden's most talented and acclaimed actors."
Episodes include:
Chapter 1: "Day 1"
Debut date: Monday, February 1 (10:00pm ET/PT)
When Head of Homicide for Copenhagen Police Jens Møller (Søren Malling) comes in for the morning briefing, an investigator reports on a strange case. A homemade submarine carrying a female Swedish journalist and the submarine's inventor has gone missing. When the submarine is located later in the day, only the submarine's inventor is rescued before the submarine suddenly sinks. Now Jens Møller and his team of investigators must quickly decide how to approach the case, as the journalist is still missing and the submarine is at the bottom of the sea.
Chapter 2: "What We Know and What We Assume"
Debut date: Monday, February 8 (10:00pm ET/PT)
Jens Møller (Søren Malling) is under constant pressure from reporters who are chasing news of the case. Meanwhile, rumors and theories abound. Were the Swedish journalist and the accused previously acquainted? Did they stage it all as part of 'a happening'? The journalist's parents (Pernilla August and Rolf Lassgård) are assisting the police in their work to find out what happened to their daughter, and forensics are working hard to find important clues in the capsized submarine – without any luck. Then the case suddenly takes a dramatic turn.
Chapter 3: "The Hunt"
Debut date: Monday, February 15 (10:00pm ET/PT)
While the forensic team works, Jens Møller (Søren Malling) and his team of investigators are waiting for answers. Have they found conclusive evidence that the Swedish journalist is dead, and if so, has a crime been committed? Jens Møller goes to Sweden to confirm the journalist's death to the grieving parents (Pernilla August and Rolf Lassgård) while Navy divers search the seabed in the Sound for more clues. Jens Møller then has a radical idea that might help the investigation.
Chapter 4: "1280 Metres"
Debut date: Monday, February 21 (10:00pm ET/PT)
Jens Møller (Søren Malling) gets assistance with the search. Swedish cadaver dogs that can locate bodies more than 20 metres below sea level are brought in. Although the dogs mark the areas quite accurately, the divers don't find anything. There is a question over whether the dogs can be used at all. Then Jens Møller hears from an oceanographer who offers new insight.
Chapter 5: "A Whole Person"
Debut date: Monday, March 1 (10:00pm ET/PT)
The case is slowly coming together, but Jens Møller (Søren Malling) and his team still have no conclusive evidence. Chief Prosecutor Jakob Buch-Jepsen (Pilou Asbæk) emphasizes that they must determine the motive and cause of death in order to bring charges against the accused. They must be able to dispel any reasonable doubt. Otherwise, there's no case. Jens Møller calls a surprise press conference with the hope of encouraging the accused or his acquaintances to talk, while a more thorough search of the suspect's computer reveals some gruesome secrets.
Chapter 6: "In Dubio Pro Reo"
Debut date: Monday, March 8 (10:00pm ET/PT)
Chief Prosecutor Jakob-Buch Jepsen (Pilou Asbæk) makes it clear to Jens Møller (Søren Malling) that they need more firm evidence to bring charges in the case. Otherwise, they risk the accused walking free. Investigator Maibritt Porse (Laura Christensen) refuses to drop the case, and after nearly 6 months of hard work she finds the key that might dispel any reasonable doubt. Jens Møller appears to have solved an impossible case, but at the same time, he realizes that his time as Head of Homicide is coming to an end.
THE INVESTIGATION is written, directed and executive produced by Oscar-nominated Tobias Lindholm and produced by Jonas Allen, Caroline Blanco, Peter Bose and René Ezra. The series is distributed by Fremantle and produced by Fremantle's Scandinavian drama label, Miso Film in cooperation with Outline Film, TV 2 Denmark, SVT and Nordic Entertainment Group with support from The Danish Film Institute's Public Service Fund, Copenhagen Film Fund and Creative Europe - Media Programme.
THE INVESTIGATION will be featured on HBO Max and can be found on its new International Genre page alongside a curated selection of programming from around the world. It is the latest international program made available to HBO's U.S. subscribers and joins HBO Europe's "30 Coins," "Beartown," and "Patria"; Max Originals "Valley of Tears" and "Gomorrah"; and classics from the HBO Max library including "City of God," "Cinema Paradiso," and "Life is Beautiful."  HBO Europe's "Beartown," a five-episode drama series from Sweden, will debut on HBO and HBO Max later this winter.
-----
https://www.youtube.com/watch?v=q7Sb0eMaSNs&feature=emb_title
( Press Release Image: https://photos.webwire.com/prmedia/6/268553/268553-1.png )
Related Links
WebWireID268553

This news content was configured by WebWire editorial staff. Linking is permitted.
News Release Distribution and Press Release Distribution Services Provided by WebWire.