Bipartisan Group of U.S. Governors Show Vital Leadership on Regional Agreement to Modernize Transportation System
Boston, MA –
WEBWIRE
–
Tuesday, December 22, 2020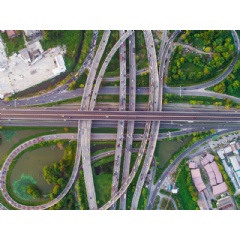 Leaders from four jurisdictions announced a groundbreaking, bipartisan agreement to reduce vehicle pollution, improve air quality and modernize state transportation systems. 
Connecticut, Massachusetts, Rhode Island, and the District of Columbia, all signed onto the memorandum of understanding (MOU) outlining plans to implement the Transportation and Climate Initiative Program (TCI-P). This multi-state initiative is one of the most ambitious attempts to reduce emissions from the transportation sector and improve public health. A broader coalition of East Coast states including New Jersey, North Carolina and Virginia, among others, joined the announcement with a commitment to continued regional collaboration on efforts to curb transportation emissions. 
The MOU follows a cap-and-invest model, setting a ceiling on transportation emissions that will decline by 30% over the first decade of the program and requiring gasoline and diesel wholesalers to purchase allowances for the carbon content of their fuel. The revenue from those allowance sales would then be funneled back to participating states to invest in cleaner, more efficient transportation solutions. The program also provides a significant source of funding to fix crumbling transportation infrastructure, improve public transit, and increase bike lanes, broadband access and more.
"We welcome the bipartisan support for this new agreement that will help states to tackle the transportation crisis head on," said Alli Gold Roberts, director of state policy at the sustainability nonprofit organization Ceres. "The transportation sector is the largest and fastest growing source of greenhouse emissions in the U.S., and efforts like the Transportation and Climate Initiative will help to not only curb transportation emissions, but revitalize state economies and create new jobs at a time when states need the relief the most." 
Implementing TCI-P will also bring potential health benefits to communities across states. A report from Harvard's T.H. Chan School of Public Health found that under the most ambitious cap on emissions, the study found that up to 1,000 deaths and 5,000 asthma cases could be avoided annually by the year 2032. The study also linked increased exposure to vehicle emissions in overburdened and underserved communities to higher mortality rates from COVID-19, emphasizing the need to prioritize investments in these communities.
"States must prioritize emissions reductions in local communities that bear the brunt of pollution from transportation," added Roberts. "The equity provisions included in the new agreement will be essential to the success of TCIP. Dedicated investments, inclusive advisory boards, and required air quality reporting are important first steps. Complementary policies—such as mandatory emission reductions, equitable electric vehicle deployment, and transit funding—will also be needed to close the gap on persistent inequalities tied to transportation pollution."
In October, more than 100 businesses, investors and higher education institutions including Akamai, Biogen, Chatham University, DHL, Eastern Connecticut State University, Lyft, Nestlé, Novartis, State Street, Wayfair and Uber Eastern Connecticut State University called on state leaders to act swiftly in adopting TCI-P to power a green recovery that puts people back to work and prioritizes emissions reductions in communities on the frontlines of transportation pollution. Ceres, Climate Collaborative, Climate Group, Second Nature, Health Care Without Harm, B Lab and others helped to coordinate the call for action. 
With the scale of the climate crisis, the letter signatories noted that "there is an urgency to create a transportation future that enables economic growth and substantial decarbonization."
"The higher education sector understands their role and their responsibility to both current and future generations when it comes to supporting climate efforts such as TCI-P," said Tim Carter, President of Second Nature. "The colleges and universities that have signed on in support would not have done so unless they truly believed that TCI-P would be a vital component in helping to combat climate change. Thank you to all of the governors who heeded the cross-sectoral support of TCI-P and signed onto the MOU."
"We've seen the clear connection between air quality and poor health outcomes with COVID-19. Every day clinicians treat patients suffering from respiratory and circulatory ailments linked to toxic air exposure. Mobile fossil fuel combustion disproportionately affects low-income communities and communities of color—the same communities experiencing the worst health impacts of climate change. TCI-P is an important tool to decrease sector carbon emissions and improve health while generating much-needed revenue for investments in clean transportation alternatives and a modern transit system," said Eugenia Gibbons, Boston Director, Climate Policy, Health Care Without Harm.
"Reducing transportation emissions through mechanisms like the TCI-P is an opportunity to race toward," said Erin Callahan, director of the Climate Collaborative. The sector accounts for the highest share of U.S. emissions, and programs like this can be win-win-win for investing in upgrades to outdated transportation infrastructure, increasing equity in transportation systems, and reducing climate risk. We are proud to see Climate Collaborative companies supporting this initiative."
The MOU allows for additional states to join the initiative once it is fully underway, either before or after the initial allowance sales in 2022. Several of the states that committed to continued collaboration may join the initiative at a later date.
Additional quotes from businesses, investors and higher education institutions that have supported TCI-P throughout the development process can be found here.
About Ceres
Ceres is a sustainability nonprofit organization working with the most influential investors and companies to build leadership and drive solutions throughout the economy. Through powerful networks and advocacy, Ceres tackles the world's biggest sustainability challenges, including climate change, water scarcity and pollution, and inequitable workplaces. For more information, visit: www.ceres.org and follow @CeresNews.
About Climate Collaborative
The Climate Collaborative is a project of OSC2 and SFTA to catalyze bold climate action among natural products companies. The Climate Collaborative brings manufacturers, retailers, brokers, distributors and suppliers together to build existing climate solutions to scale and to find innovative, new ways to help reverse climate change. Follow the Climate Collaborative on Facebook at @climatecollab and on Twitter at @ClimateColl.
About Health Care Without Harm
Health Care Without Harm seeks to transform health care worldwide so the sector reduces its environmental footprint and becomes a leader in the global movement for environmental health and justice.
About Second Nature
Second Nature is committed to accelerating climate action in, and through, higher education. This is accomplished by mobilizing a diverse array of higher education institutions to act on bold climate commitments, to scale campus climate initiatives, and to create innovative climate solutions. Second Nature aims to align, amplify, and bridge the sector's efforts with other global leaders to advance urgent climate priorities. For more information visit www.secondnature.org.
( Press Release Image: https://photos.webwire.com/prmedia/7/268153/268153-1.png )
Related Links
WebWireID268153

This news content was configured by WebWire editorial staff. Linking is permitted.
News Release Distribution and Press Release Distribution Services Provided by WebWire.