Balance Alert to The Importance of Suitable Pet Supply
Puppies and adults should have a balanced and nutritious diet according to each stage of their lives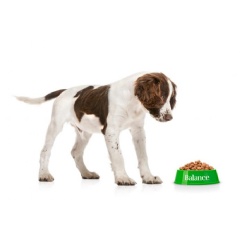 Balance, a premium premium pet food brand, is committed to offering healthy and nutritious options for dogs and cats of all ages. With this, it has a specialized team to develop balanced foods according to each stage of the animal's life. Puppies and adults have different needs, so guardians must provide a nutrient-rich diet to improve the pets' quality of life and longevity.
 Dogs and cats with good nutrition tend to have less health problems, better development and constant well-being. With that in mind, Balance prepared an explanatory guide with tips for these two different stages of pets' lives. Check out:
 Dogs
Puppies: After 45 days of life, dogs can now be fed dry rations. Feeding should be balanced, with ideal levels of protein, calcium and phosphorus as puppies need minerals for the full development of teeth and bones. It is important to divide the meals into portions, which should be offered to the pet at least three times a day.
 Adults: At 12 months of age, dogs are considered adults. From this age, portions should be made available twice a day. The food must be balanced, with the amount of nutrients and proteins they need. Most dogs like the crunchiness of dry food, however, some pets like a little moisture in the feed or due to medical conditions, they need to avoid hard food. It is advisable to wet the portion offered with water approximately 30 minutes before serving.
 Cats
Puppies: During the first year of the feline's life, the diet should be made with feed after weaning. The ideal is for the cat to receive dry and moist feed, so that it can adapt to different types of food textures, which must be rich in taurine, an essential amino acid for the health of domestic cats. Puppies' food is usually more caloric than that of adult cats, so you should always check the label on the food package and offer the amount according to what is indicated.
 Adults: At one year of age, cats are considered adults. The needs for fat and protein decrease and the feeding must be relevant to the new nutritional demand of the pet. Cats usually eat several times a day, as they eat slowly and in small portions. The ideal is to leave food always available, always controlling the ideal daily amount.
 About Balance
Balance feed is a special premium and was developed by a team of qualified nutritionists and veterinarians who love and understand pet like no one else. The result is a healthier, complete and balanced food, without artificial colors or flavors and with a high protein content.
About BRF
One of the largest food companies in the world, BRF is present in more than 130 countries and owns iconic brands such as Sadia, Perdigão and Qualy. Its purpose is to offer quality food that is increasingly tasty and practical to people all over the world, through the sustainable management of a living, long and complex chain, which provides a better life for everyone, from the countryside to the table. Based on fundamental safety, quality and integrity commitments, the Company bases its strategy on a long-term vision and aims to generate value for its more than 90 thousand employees worldwide, more than 250 thousand customers and approximately 10 thousand integrated in Brazil, all its shareholders and society.
( Press Release Image: https://photos.webwire.com/prmedia/6/267436/267436-1.jpg )
Related Links
WebWireID267436

This news content was configured by WebWire editorial staff. Linking is permitted.
News Release Distribution and Press Release Distribution Services Provided by WebWire.