Rolls-Royce to create global aerospace leader as part of review of Civil Aerospace footprint
WEBWIRE
–
Thursday, December 3, 2020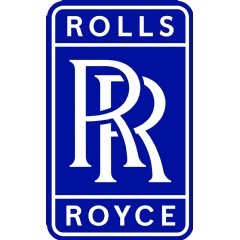 Rolls-Royce is proposing to increase the scope of ITP Aero's supply chain activity, engineering and manufacturing capabilities. This comes as part of the ongoing detailed review of our Civil Aerospace facility footprint, as we focus on protecting key skills and technologies, reducing costs and positioning our business for recovery from the dramatic impact of the COVID-19 pandemic on global commercial aviation. The actions we are proposing will enhance the position of ITP Aero, currently wholly-owned by Rolls-Royce, as a major global aerospace company that will, in future, be able to compete for business from other players in the aerospace industry and target new opportunities.
On 20 May 2020 we announced a major restructuring, predominantly of our Civil Aerospace business, to achieve total annual pre-tax cash savings of at least £1.3bn by the end of 2022. As part of the restructuring we are reviewing our global footprint. Today we are providing an update to our people on further proposals from this extensive review.
First, we are proposing to transfer our facility and workforce in Hucknall, UK, into ITP Aero. Hucknall, which manufactures a range of aero-engine parts, will bring ITP Aero new capabilities and become a critical part of the enlarged business, helping to secure the future of the site. As part of ITP Aero, the Hucknall site will, in future, have the potential to unlock new growth and investment opportunities.
Second, we are proposing to consolidate the manufacture of aero-engine structures into ITP Aero. Due to the significant reduction in global demand for our products and services from commercial aviation customers, which is forecast to last several years, we must reduce our manufacturing capacity and cost base in order to protect our remaining workforce. ITP Aero, currently undergoing its own restructuring, offers a more cost competitive option than our existing structures facility in Barnoldswick, UK. We are commencing consultation on a proposal to close the structures facility on the site. While this will be hugely upsetting news for our colleagues in Barnoldswick, this does not mean we are closing our Barnoldswick site. Following our proposal in August to relocate part of our fan blade manufacturing, Barnoldswick will be the home of a product development and technical support centre for wide chord fan blades and continue to manufacture blades for a range of Defence and Civil Aerospace applications.
As announced alongside our half year results in August, we have identified a number of potential disposals that are expected to generate proceeds of more than £2bn in order to strengthen our balance sheet, and these include ITP Aero. Preparation work is under way and we will provide an update as appropriate. Any potential disposal is, of course, dependent on market conditions. Notwithstanding the outcome, ITP Aero is a key partner for Rolls-Royce and we will retain a long-term relationship with the business – including the operations we are today proposing to place within it – across our Civil Aerospace and Defence programmes. ITP Aero works with other large commercial and business aviation engine manufacturers and a disposal could unlock new growth and investment opportunities, including by enabling it to attract further work from third parties.
Third, we have today informed our colleagues in Inchinnan, Scotland, that our objective is to continue the manufacture of aero-engine turbine blades and compressors aerofoils in our facility there. We have signalled our intention to discuss with the Trade Union options to make the site more competitive, reduce operating costs and define the medium-term direction for the site. Due to the continued reduction in demand for aero-engine shafts, however, we unfortunately no longer have the workload to maintain production in multiple locations and are today proposing to consolidate their manufacture, some of which was previously carried out in Inchinnan, into our other site in Derby, UK.
Fourth, we have today informed our colleagues in Ansty, UK, that our objective is to continue the manufacture of aero-engine fan cases in our facility there. We have signalled our intention to discuss with the Trade Union options to make Ansty more competitive, reduce operating costs and define the medium-term direction for the site.
Any impact on jobs across our business as a result of today's announcement is included within the figure of at least 9,000, across Rolls-Royce, announced in our restructuring of 20 May 2020. We remain committed to mitigating the impact of any proposals, where possible, through the use of voluntary severance and relocation.
Chris Cholerton, President – Civil Aerospace, said: "Since the beginning of the pandemic we have taken swift action to protect our business by both reducing our spending and costs, and by raising additional funds. But despite the prospect that business will eventually return to normal, sparked by recent news of vaccines, the pandemic has created a once-in-a-generation shock to the whole of commercial aviation and it is going to take years to recover. By completing the restructuring of our Civil Aerospace business we can emerge as a stronger, more efficient and sustainable business able to tackle some of the world's toughest technological challenges."
"The proposals we are laying out today will provide an opportunity for our workforce in Hucknall to benefit from being part of an enlarged global aerospace leader that can compete for business with other engine manufacturers. But I understand that the announcement will be hugely upsetting for our colleagues in Barnoldswick. This is a very difficult proposal to make, but we cannot afford to retain every Rolls-Royce factory that was supported by demand that has been dramatically reduced by the pandemic. No government support scheme can replace sustainable customer demand and no government can sign-up to extending the sort of short-term measures we have been very grateful for, over multiple years."
"The impact and pain of the pandemic on Civil Aerospace is not only being felt by our colleagues in the UK. We have already announced proposals to unfortunately reduce our Civil Aerospace workforce in Germany by almost a quarter due to the reduction in demand from customers, while in Singapore several hundred jobs have been impacted as part of our global restructuring and we are consolidating the assembly and testing of our widebody engines into the UK. We have also announced the closure of a whole Civil Aerospace manufacturing site in the US, which is less than a decade old, and the work it used to carry out will now be done in the UK."
About Rolls-Royce Holdings plc
Rolls-Royce pioneers' cutting-edge technologies that deliver clean, safe and competitive solutions to meet our planet's vital power needs.
Rolls-Royce has customers in more than 150 countries, comprising more than 400 airlines and leasing customers, 160 armed forces, 70 navies, and more than 5,000 power and nuclear customers.
Annual underlying revenue was £15.45 billion in 2019, around half of which came from the provision of aftermarket services.
In 2019, Rolls-Royce invested £1.46 billion on research and development. We also support a global network of 29 University Technology Centres, which position Rolls-Royce engineers at the forefront of scientific research.
About ITP Aero
ITP Aero is currently the world's ninth largest aircraft engine and components company by revenue. Ranking among the top one hundred companies in the aerospace industry. It serves large commercial engine OEMs (Rolls-Royce, Pratt & Whitney), business aviation engine OEMs (Honeywell, Pratt & Whitney Canada), and government defence customers. ITP Aero supplies low-pressure turbines and other components for Rolls-Royce widebody engine programmes and has secured module design and manufacture responsibility for the next generation UltraFan© programme. The company employs over 4,000 people at its production centres in Spain, United Kingdom, Mexico, Malta and India. ITP Aero includes among its activities the design, research and development, manufacturing and casting, assembly and testing of aeronautical modules and engines. It also provides MRO services for a wide range of engines for regional airlines, business aviation, helicopters, industrial and defence applications. ITP Aero is a standalone corporate entity within Rolls-Royce.
( Press Release Image: https://photos.webwire.com/prmedia/5/267377/267377-1.png )
Related Links
WebWireID267377

This news content was configured by WebWire editorial staff. Linking is permitted.
News Release Distribution and Press Release Distribution Services Provided by WebWire.