Credit Suisse Investment Outlook 2021: Attractive equity markets amid economic recovery.
Global economic growth looks set to moderate from peak recovery levels, creating an environment that should remain conducive for financial assets.
WEBWIRE
–
Friday, November 27, 2020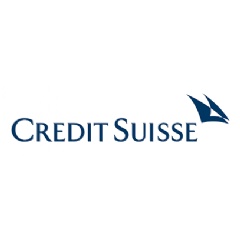 After an unprecedented year, the COVID-19 pandemic will continue to occupy the economy and financial markets in the months ahead. Importantly, as demand continues to recover following the recession in 2020, the global economy is expected to grow by 4.1% in 2021, according to the Credit Suisse Investment Outlook 2021. With interest rates set to remain at or below zero in all major developed economies, equities should continue to provide attractive returns.
The ongoing COVID-19 pandemic and its impact on rising government debt levels, central banks' loose monetary policy, as well as political developments including the recent US presidential elections will influence the way investors allocate their assets in 2021. We continue to regard equities as offering the most compelling return prospects. The Credit Suisse Supertrends, whose relevance the pandemic has strengthened further, reach across sectors and regions to allow investors to benefit from deep societal changes that lead to business and investment opportunities globally. We also expect emerging market assets, both bonds and stocks, to outperform and the USD to continue to weaken.
Michael Strobaek, Global Chief Investment Officer at Credit Suisse, said: "We believe that the stimulus measures we have seen since the start of the pandemic together with the economic recovery will support financial assets, equities in particular, in the year ahead. But there are risks that still need to be monitored carefully. To preserve wealth and meet long-term obligations, investors should invest in well-diversified multi-asset strategies with a significant share of portfolios invested in equities."
Nannette Hechler-Fayd'herbe, Chief Investment Officer International Wealth Management and Global Head of Economics & Research at Credit Suisse, stated: "For many of us, the COVID-19 crisis has altered the way we live, work and learn. We believe that many of the economic and societal challenges that have arisen from this pandemic have underscored the relevance of our long-term thematic framework Supertrends, bringing the "future" that much closer. For instance, our newest Climate Change Supertrend explains how to invest in order to benefit from the accelerating trend toward decarbonizing economic growth."
Outlook for the major economies and currencies
United States. Credit Suisse expects the USA to grow at an above-potential rate of 4.2% in 2021 as the economy recovers from the pandemic-induced recession. Inflation is expected to rise to slightly above the US Federal Reserve's target but remain moderate. We expect the USD to resume its downward trend, as it has lost its interest rate advantage over other currencies
Eurozone. The Eurozone is expected to grow by 4.6% in 2021, as economies learn to live with the virus and eventually emerge from the pandemic, but the deep recession of 2020 will delay a full recovery of GDP to pre-pandemic levels until 2022. A successful long-term recovery from the COVID-19 crisis will depend on further effective fiscal and political integration, with the European recovery fund a first milestone. We expect the EUR to strengthen as political tail risks have receded.
Switzerland. The Swiss economy was also hit badly by the coronavirus crisis, but held up better than others. In 2021, Swiss GDP growth is forecast at 3.5%. We expect the CHF to depreciate against the EUR.
China. After being the first country to be hit by the pandemic, China was also first to successfully lift restrictions and return to normal economic activity. China will not only be among the very few economies to actually grow in 2020, but accelerated GDP expansion of 7.1% in 2021 will likely mean that China will lead the global economic recovery. We expect the CNY to appreciate against the USD.
Japan. The Japanese economy is expected to grow by 1.5% as demographic headwinds are offset by stable productivity gains thanks to continued technological innovation. The undervalued JPY is likely to gain against the USD.
Outlook for the main asset classes
Equities continue to offer attractive return prospects, particularly compared with low-yielding bonds. We expect emerging market equities to catch up and see upside in German stocks. Our preferred sectors include healthcare and materials, with additional opportunities gradually emerging in cyclical sectors as the recovery broadens.
In fixed income, returns on core government bonds will be meager at best, while emerging market hard currency bonds remain appealing. Investment grade credit should continue to offer a good risk/reward. Within high-yield bonds, we favor the high-quality segments.
Commodities witnessed a turbulent 2020. Gold hit new all-time highs while cyclical markets hit deep crisis troughs from which they are still recovering. We think the backdrop should stay favorable for commodities in 2021 as the global economy returns to positive annual growth.
In alternative investments, real estate should benefit from the economic recovery and low interest-rate environment. We favor sectors underpinned by structural growth such as industrial and logistics real estate.
Download the Credit Suisse Investment Outlook 2021 here.
Credit Suisse
Credit Suisse is one of the world's leading financial services providers. Our strategy builds on Credit Suisse's core strengths: its position as a leading wealth manager, its specialist investment banking capabilities and its strong presence in our home market of Switzerland. We seek to follow a balanced approach to wealth management, aiming to capitalize on both the large pool of wealth within mature markets as well as the significant growth in wealth in Asia Pacific and other emerging markets, while also serving key developed markets with an emphasis on Switzerland. Credit Suisse employs approximately 48,800 people. The registered shares (CSGN) of Credit Suisse Group AG, are listed in Switzerland and, in the form of American Depositary Shares (CS), in New York. Further information about Credit Suisse can be found at www.credit-suisse.com.
Disclaimer
This document was produced by and the opinions expressed are those of Credit Suisse as of the date of writing and are subject to change. It has been prepared solely for information purposes and for the use of the recipient. It does not constitute an offer or an invitation by or on behalf of Credit Suisse to any person to buy or sell any security. Any reference to past performance is not necessarily a guide to the future. The information and analysis contained in this publication have been compiled or arrived at from sources believed to be reliable but Credit Suisse does not make any representation as to their accuracy or completeness and does not accept liability for any loss arising from the use hereof.
( Press Release Image: https://photos.webwire.com/prmedia/6/267136/267136-1.png )
Related Links
WebWireID267136

This news content was configured by WebWire editorial staff. Linking is permitted.
News Release Distribution and Press Release Distribution Services Provided by WebWire.