Developers say App Store Small Business Program is good for business
WEBWIRE
–
Wednesday, November 25, 2020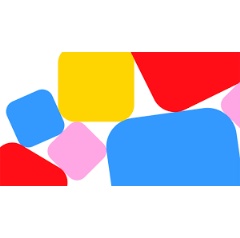 Since Apple announced its new App Store Small Business Program, developers are sharing their positive reactions to the news. Under the new program, which launches January 1, 2021, the vast majority of developers who sell digital goods and services on the App Store can qualify for a reduced 15 percent commission. From focusing on their apps full time, to growing their teams, experimenting with features, and even launching new apps, developers are ready to write the next chapter of innovation and creativity on the App Store.
Matt Hutton, founder and creative director, Little 10 Robot
App: Tots Letters and Numbers
"This will put some extra wind in our sails for sure. Making apps is a joy for me. The App Store alone makes that possible. Thanks to the team at Apple."
Andrea Huey, co-founder and CTO, Broadstreet
App: Brief
"Apple has always stood up for the rebels — the little guy in the big fight. Brief is one of those tiny upstarts out to change the way the world gets news, and we're so glad Apple has our back. It's moments like this that show the company really cares about creative people everywhere." 
Nick Hobbs, co-founder and CEO, Broadstreet
App: Brief
At Brief, we're building a revolutionary news experience, and we couldn't do it without Apple. We want to reinvent the way people get their news — and that's really hard. This week it got a lot easier because Apple really cares about empowering upstarts everywhere."
Dan Kurani, co-founder and CEO, Foundermark, Inc.
App: Friended
"This is great, gives us a better shot at building a sustainable business with less outside capital." 
Marah Lidey, co-founder and co-CEO, Shine
App: Shine
"This is a really exciting update that could have a meaningful impact on our business. Given we've seen such strong traction from the App Store this past year, we're both excited and eager to understand how much this update will affect the business next year."
Marcus Gners, co-founder, Lifesum
App: Lifesum
"This was a brilliant move and a great way of making it easier for developers in the most sensitive stage to survive. This, plus how the App Store makes it easier for developers to get off the ground, is great for small companies." 
Alex Romayev, co-founder, Med ART Studios 
App: Sprout Fertility Tracker
"We are very excited about the App Store Small Business program! We've always valued the exposure and appreciated the support we received from Apple, bringing millions of users around the world to learn about our apps through Today tab features and collections. Over the last 10 years, the market has become much more competitive and it's much harder for a small, privately funded business like ours to stay afloat. The change will definitely be much appreciated and would allow us to continue improving our current apps and creating new ones for years to come. Everyone wins."
Jacob Eiting, CEO, RevenueCat
App: RCReporting for RevenueCat
"Now getting an extra 15 percent, small developers will have more disposable income to hire out more things like customer support. Spending on tools and services will improve your product, help you build a better business, and that will lead to more innovation. You can afford to do a lot more as a small developer."
JJ Aguhob, co-founder and CEO, The OK Company
App: OK Play
"Amazing! It's so timely as it is allowing us to further promote our discounted annual plan over the holidays to Feb 1." 
Asaf Avidan Antonir, co-founder and CEO, Onyx Inc.
App: Onyx: Home Workout
"As an early stage startup, every bit of capital helps. Reducing the App Store commission to 15 percent will help us significantly increase our runway and working capital that we can reinvest in the business. We appreciate Apple's efforts to help developers at our stage."
Jake Wallace, head of strategic partnerships, Glykka LLC
App: SignEasy
"Awesome news — I'm sure many app developers are excited by this announcement. It shows Apple's commitment to small business, especially during these trying times."
JiaHao Wang, independent developer
App: YaoYao - Jump Rope
"Apple developers receive unprecedented and effective developing experience with the integration of SwiftUI and the launch of Mac with M1 chip, where the newly introduced App Store Small Business Program further helps smaller businesses to survive and come up with more creative works." 
Curtis Herbert, founder, Consumed by Code
App: Slopes: Ski & Snowboard
"I was very excited to wake up to the news. This translates to a 21 percent increase in revenue for us, which is huge. It lowers the bar for new developers trying to start a business. As COVID has hit many of us hard this year, this is a much-needed break that will help many of us weather the storm." 
Greg Shakar, CTO, M. Shanken Communications, Inc.
App: WineRatings+ by Wine Spectator
"I think it's fantastic. I think this will be very valuable for the creative coding community to help developers who are just starting out."
Swupnil Sahai, co-founder, SwingVision
App: SwingVision Tennis
"I'm very excited to use these funds for development and other projects like our new Mac app."
Christian Selig, independent developer 
App: Apollo for Reddit
"This made my morning. This will legitimately help so much. It'll make decisions like hiring on extra help, or acquiring better gear, going to conferences, doing more advertising, etc., much easier to justify, and it really means a lot to me that Apple is doing such an awesome thing! It's going to help my business a ton."
Dean Grenier, co-founder, Phantom Force
App: Hyperspektiv
"We read the news this morning, and we're floored. With the way a small team like ours works, this makes such a massive impact on our ability to grow. I can't even tell you how grateful I'm feeling." 
Daphna Zinman, founder and CEO, Cinémoi North America, LLC
App: Cinémoi Stream Watch Films
"This is wonderful news! This will help us acquire more and better content to expand our service."
( Press Release Image: https://photos.webwire.com/prmedia/6/267044/267044-1.png )
Related Links
WebWireID267044

This news content was configured by WebWire editorial staff. Linking is permitted.
News Release Distribution and Press Release Distribution Services Provided by WebWire.