New ESPN App Creative Debuts Featuring Vocals from Rising Artist Chika
Marketing Campaign for the No. 1 U.S. Sports App Launches Following ESPN's Best Streaming Month Ever in September
WEBWIRE
–
Tuesday, November 24, 2020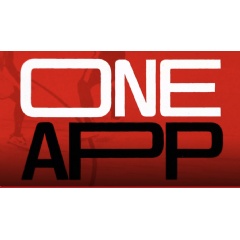 During the 2020 American Music Awards on ABC, ESPN introduced "One App, One Tap," a new marketing campaign dedicated to the No. 1 sports app in the country. In her first-ever ad collaboration, rising artist Chika delivers the vocals that reflect a bold show-of-force display of everything the ESPN App has to offer. The creative reflects the swagger and tone of a champion sports app, brought to you by the undefeated leader in digital sports. ESPN worked with agency BSSP on the creative.
"Being the No. 1 sports app in the country, with more than triple the number of monthly users than the next closest competitor and more time spent than the next two combined this year, hasn't stopped us from constantly innovating to better meet the needs of fans," said Seth Ader, VP of Brand Marketing, ESPN. "The ESPN App is the gateway to everything we have to offer, including ESPN+, and has a fresh new look. In this new campaign, recording star Chika infuses energy and swagger and delivers our story in parallel with the endless array of content found in the app. We have never been more confident in our ability to serve sports fans digitally. We know our fans will agree."
"The ESPN app is the No. 1 sports app in the world, so we wanted to reintroduce our app to the masses and let fans everywhere rediscover just how deep it will take you into the world of sports," said Sinan Dagli, Group Creative Director at BSSP. "We love the energy of the piece – it's a jolt of adrenaline for the brand, and captures the excitement and spontaneity we're all chasing after."
The creative reinforces the app as an essential platform and the only place for fans to access the best storytelling in sports across all content forms – streaming, audio, social, and written. Moving quickly through numerous shout-outs, cameos and highlights of star athletes, coaches and ESPN personalities with eye-catching animation treatments, the spot captures the full breadth and depth of ESPN content delivered through a sleek, modern interface with direct-to-consumer capability, personalization features and more.
"One App, One Tap" launches amid a strong year of growth and leadership towards ESPN's digital future – one that is anchored by a high-performance and must-have app for sports fans. According to comScore, thus far in 2020 (through October), the ESPN App leads over its next closest competing app in average unique visitors and minutes per month by 244 percent and 98 percent, respectively. Overall, ESPN Digital continues to extend its leadership as the No. 1 digital sports property, despite the disruption to the sports calendar. In fact, ESPN has remained at No. 1 in unique visitors for 32 straight months, peaking in January with a category record 117.4 million uniques (up 16 percent YOY) and the largest category share (58 percent).
September also marked ESPN's best streaming month ever. According to Adobe Analytics, total unique devices and time spent viewing were both up 15 percent year-over-year. Growth was driven by both ESPN+, ESPN's fastest-growing video product with subscribers tripling in the past year alone to 10.3 million, and authenticated pay TV unique devices, which are at a record high and were up 26 percent in September.
Credits:
ESPN
Laura Gentile: Senior Vice President, Marketing
Seth Ader: Vice President, Brand Marketing
Peter Mulally: Director, Brand Marketing
Stacey Pressman: Director, Talent Production
Kevin Wilson: Music Director
John Lobo: Manager, Brand Marketing
Spencer Shaev: Brand Marketing Coordinator
Jonathan Little: Associate Producer II
1st Avenue Machine
Director: Diego Berakha
Executive Producer: Nick Litwinko
Post Producer: Toby Rubin-Sowers
Editor: Joe Bosch
Illustration: Nahuel Rollan, Juan Barabani
Animation: Ben Nichols, Cyril Izarn, Federica Intelisano, Lucia Vidal, Ofir Shoham
Butler, Shine, Stern & Partners
Sinan Dagli: Group Creative Director
Kelly Bernard: Art Director
Rodd Naimi: Copywriter
Jake Bayham: Strategy Director
Fearghal O'Dea: Executive Producer
Tony Bossard: Account Supervisor
Patrick Kiss: President
( Press Release Image: https://photos.webwire.com/prmedia/7/266967/266967-1.jpg )
Related Links
WebWireID266967

This news content was configured by WebWire editorial staff. Linking is permitted.
News Release Distribution and Press Release Distribution Services Provided by WebWire.