We Cannot Act Alone': Coca-Cola CEO Stresses Need for Post-COVID Collaboration on Sustainability Priorities
WEBWIRE
–
Thursday, November 5, 2020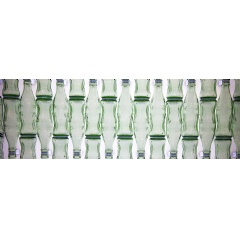 COVID-19 has amplified the need for collaborative, cross-sector solutions to climate change, plastic waste, racial equity and other critical environmental and social issues, Coca-Cola Chairman and CEO James Quincey said during a recent interview with Ceres CEO and President Mindy Lubber.
"If the pandemic has taught us anything, it's that we cannot act alone," Quincey said. "The crisis has shone a light on the interconnected nature of our world. After the initial shock of COVID-19 has passed, the lessons we learn must be applied to help us emerge stronger… to get to a more sustainable and inclusive economic future."
Quincey spoke during a virtual session unveiling the Ceres Roadmap 2030, a new, 10-year action plan for sustainable business leadership to help stabilize the climate, protect water and natural resources, and build a just and inclusive economy.
Supporting Racial and Gender Equity
Quincey spoke about steps the company is taking to address systemic racism in the United States. Over the next five years, the company will spend an incremental $500 million with Black suppliers, more than doubling its spend with this group of entrepreneurs. The commitment is in addition to the $1 billion the company has committed to spend with minority and woman-owned suppliers.
And, as the pandemic threatens to roll back limited progress made in recent decades on gender equality, the company is doubling down efforts to empower women both in its workforce and in the community. Coca-Cola is on track to reach its 5by20 goal to enable the economic empowerment of 5 million women entrepreneurs across its global value chain by the end of 2020. Internally, the company – which recently ranked #5 (out of 300) in Forbes' 2020 list of America's Best Employers for Women – has set an aspiration to be 50% led by women and signed several global and national gender equality pledges to underscore its goals to ensure women are represented at all levels.
Building a Circular Economy
Coca-Cola continues to forge ahead with its circular economy priorities amid the pandemic, in partnership with fellow businesses, governments, NGOs and civil society organizations to drive cooperative action. This includes work against its World Without Waste vision to collect a bottle or can for every one sold globally – along with ensuring all packaging is fully recyclable and using more recycled content – and tracking to deliver its goal to reduce the carbon footprint of "the drink in your hand" by 25% by December 2020.
"But there is still more to do," Quincey said, including a 2030 science-based target to reduce total carbon emissions 25% from where the company was in 2015.
The company is now offering beverages in 100% recycled plastic bottles in 18 markets; replacing harder-to-recycle plastic rings with paperboard for can multipacks in Europe; and launching DASANI bottle caps made with recycled plastic in the United States (a beverage industry first).
In March, Coca-Cola Beverages Philippines signed an agreement with Indorama to establish PETValue, the country's largest bottle-to-bottle recycling facility in the country, capable of processing almost 2 billion plastic bottles per year.
Coca-Cola was an inaugural investor in Circulate Capital, an investment firm dedicated to financing companies, infrastructure and innovation that prevent the flow of plastic waste into the world's oceans. The fund, which has raised more $100 million, in April announced initial investments in a company in India that turns difficult-to-manage flexible plastics into high-quality recycled plastic granules, and in a female-led company in Indonesia specializing in recycling plastic bottles into recyclable plastic flakes used to manufacture other packaging and textiles.
Replenishing and Providing Access to Water
Water stewardship remains a top priority for the company, which in 2015 achieved its goal to return to communities and nature 100% of water used to manufacture products and their production globally by 2020 five years ahead of schedule, and delivered an 18% improvement in water use efficiency in its plant operations compared to 2010.
On the community front, the company's water, sanitation, and hygiene (WASH) programs have reached 10.6 million since 2010. The Replenish Africa Initiative (RAIN) has reached 5 million people in 41 countries since its 2009 launch and has made progress in several countries during the pandemic, including Uganda where Coca-Cola Beverages Africa supported the Ministry of Health by distributing 5,000 public hand-washing sanitation stations in high-risk areas to protect against the spread of COVID-19.
Over the last six months, Coca-Cola has joined several multi-stakeholder water advocacy and action initiatives, including: the Water Resilience Coalition, a CEO-led initiative to reduce water stress by 2050; WASH4WORK, which is addressing water, sanitation and hygiene challenges in the workplace; WaterAid, an effort to propel access to clean water to the top of the corporate agenda for post-COVID recovery with a focus on handwashing and hygiene; and the Business for Nature "Call to Action for Nature" platform calling for greater corporate action to protect the world's natural resources.
Promoting Transparency and Reporting Governance
Finally, Quincey noted steps the company is taking on the governance and disclosure front, including refocusing the Board of Directors' policy and sustainability committee to oversee sustainability and public policy work and combining its business and sustainability reviews into a single integrated annual report indexed to several reporting frameworks and standards.
"I believe business has made good strides in collecting data and reporting transparently on goals," he said. "It's now the right time to establish a broad understanding of ESG (environmental, social and corporate governance) metrics, de-clutter the noise and collectively recognize how these actions shape a more sustainable and resilient future."
( Press Release Image: https://photos.webwire.com/prmedia/6/266210/266210-1.jpg )
Related Links
WebWireID266210

This news content was configured by WebWire editorial staff. Linking is permitted.
News Release Distribution and Press Release Distribution Services Provided by WebWire.