Promising COVID-19 Research Awards Announced by American Lung Association, Clinical Trials Expanded with COVID-19 Research
As part of COVID-19 Action Initiative, American Lung Association accelerates COVID-19 solutions with new research awards, expansion of clinical trials research
Chicago, IL –
WEBWIRE
–
Friday, October 16, 2020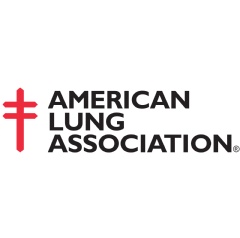 As the COVID-19 pandemic reached the United States, the American Lung Association announced the COVID-19 Action Initiative, designed to accelerate the search for COVID-19 solutions. Through this initiative, the organization announced a new research award, immediately expanded its existing research clinical trial infrastructure to include COVID-19 research and placed an urgent call for applications for the most promising research studies on COVID-19. Today, the American Lung Association announced the 12 new COVID-19 research award recipients.
The awardees for the inaugural COVID-19 and Respiratory Virus Research Award are funded at $100,000 a year for two years. This award explores important avenues to find better treatments to reduce the burden we have experienced due this virus:
Tishra Beeson, DrPH, MPH, Central Washington University: Keys to prevention – reducing community spread of COVID-19 in vulnerable communities
Stephen Chan, M.D., Ph.D., University of Pittsburgh: NCOA7 as a novel therapeutic and genetic diagnostic target in SARS-CoV-2 infection
Brandon DeKosky, Ph.D., University of Kansas: Molecular analysis of antibody responses associated with COVID-19 respiratory distress
Marta Maria Gaglia, Ph.D., Tufts University: Control of innate immune responses by SARS-CoV-2
Marcia Goldberg, M.D., Massachusetts General Hospital: High resolution definition of the pathogenic immune response in ARDS during COVID-19 infection
Dan Jane-Wit, M.D., Ph.D., Yale University: The role of ZFYVE21 in COVID-19 respiratory complications
Sharon Morley, M.D., Ph.D., Washington University in St. Louis: COVID-19 infection, NLRP3 inflammasome activation and therapeutic trials to treats ARDS in mouse model
Irina Petrache, M.D., National Jewish Health: Novel risk factors for severe COVID-19 lung disease
Kurt Randall Stenmark, M.D., University of Colorado: Role of hypoxia and complement in lung endothelial cell injury in COVID-19
Daniel Weiss, M.D., Ph.D., University of Vermont: Mechanisms of SARS-CoV-2 induced type 2 alveolar epithelial cell pathogenesis
Andrew A. Wilson, M.D., Boston University: Defining the alveolar epithelial response to SARS-CoV-2 and additional risk of cigarette smoke or e-cigarette vapor exposure
Gary A. Weisman, Ph.D., University of Missouri: P2Y2 receptor-integrin interactions in Spike- and ACE2-mediated SARS-CoV-2 entry in lung alveolar epithelial cells
"In the face of COVID-19, we're investing in research that explores bold new approaches to treatment. This includes developing antibodies to attack the virus and using nanoparticles to help deliver agents to kill the virus," said American Lung Association President and CEO Harold Wimmer. "These areas of focus—the immune system's response, how the virus impacts the body and applying public health to help identify risk factors and how we can reduce community spread—are important lynchpins in our ability to reduce the burden of COVID-19 in the U.S."
In addition to the new award recipients, the Lung Association expanded its own Airways Clinical Research Centers (ACRC) Network's ongoing research in scope and engagement. The ACRC is the nation's largest network of nonprofit clinical trials focusing on asthma and COPD, and now – COVID-19. The American Lung Association's ACRC was also invited to join the National Institute of Health's (NIH's) National Heart, Lung, and Blood Institute's (NHLBI's) Collaborating Network of Networks for Evaluating COVID-19 and Therapeutic Strategies (CONNECTS). The goal of CONNECTS is to build on NHLBI's existing clinical research networks across the nation to better understand the risk of severe illness from COVID-19 and to identify therapies that will slow the disease progression and help speed recovery.
"A cornerstone of the COVID-19 Action Initiative is leveraging our existing clinical research network and funding additional respiratory virus research," Wimmer said. "As we learned of the novel coronavirus, our organization immediately expanded the current study happening within the ACRC to include COVID-19. By leveraging our existing network, we were able to nimbly implement new and promising research to support the lung health of Americans during this pandemic."
Within the ACRC network, the Losartan Effects on Emphysema Progression (LEEP) COVID-19 ancillary study will evaluate the effects of losartan (versus placebo) on the risk of and severity of COVID-19 among the available participants in our ongoing LEEP clinical trial, evaluate the development and persistence of COVID-19 antibodies in this group, and learn about the effect of social distancing measures and the pandemic on their mental health status and social support networks.
These new research efforts are made possible through the American Lung Association's COVID-19 Action Initiative, a $25 million investment in research, education, advocacy and coalition over the next three years with an aim to end COVID-19 and future respiratory viruses. The COVID-19 Action Initiative will be used to provide free lung health education to those in need, protect public health by advocating for COVID-19 and flu vaccines in underserved communities of color and prevent future outbreaks by investing in respiratory virus research.
For more information about the COVID-19 Action Initiative or the American Lung Association's COVID-19 research award recipients and projects, visit Lung.org/covid19-award. For media seeking an interview with a COVID-19 researcher or lung health expert, contact Stephanie Goldina at Media@Lung.org or 312-801-7629.
###
About the American Lung Association
The American Lung Association is the leading organization working to save lives by improving lung health and preventing lung disease through education, advocacy and research. The work of the American Lung Association is focused on four strategic imperatives: to defeat lung cancer; to champion clean air for all; to improve the quality of life for those with lung disease and their families; and to create a tobacco-free future. For more information about the American Lung Association, a holder of the coveted 4-star rating from Charity Navigator and a Gold-Level GuideStar Member, or to support the work it does, call 1-800-LUNGUSA (1-800-586-4872) or visit: Lung.org.
( Press Release Image: https://photos.webwire.com/prmedia/5/265360/265360-1.png )
Related Links
WebWireID265360

This news content was configured by WebWire editorial staff. Linking is permitted.
News Release Distribution and Press Release Distribution Services Provided by WebWire.