The iHeartPodcast Network Unveils "The Frost Tapes," Spotlighting Unaired Interviews From Legendary Broadcaster David Frost
Hosted by David Frost's son, Wilfred Frost, the new original podcast features interviews lost for a generation with some of history's most compelling and controversial figures
NEW YORK –
WEBWIRE
–
Monday, September 28, 2020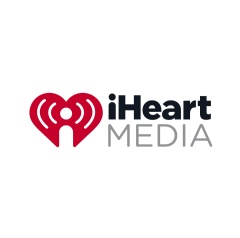 iHeartRadio, the No. 1 podcast publisher globally according to Podtrac, announced "The Frost Tapes," an original podcast featuring unheard interviews of towering figures in American life during the 1960s and 1970s conducted by legendary broadcaster David Frost. Hosted by David's son, Wilfred Frost, "The Frost Tapes" contain footage from the most compelling, controversial and confounding individuals of the time – a time which has so many parallels to today.                                                                        

Episodes debut on Tuesday, October 6 and will be released bi-weekly. Listeners can hear the official audio trailer now on iHeartRadio and everywhere podcasts are heard. 

The podcast will include unaired behind-the-scenes footage from Frost's famous 28-hour interviews with president Richard Nixon, and huge swathes of interviews that have not been heard since their original broadcast date 50 years ago. The guest list of "The David Frost Show" reads like a history textbook of influential figures from 60s and 70s America – a time when America was besieged by civil unrest, government corruption and a battle for equality. In total, Frost recorded nearly 750 episodes of his syndicated show, many of which were thought to be lost to history – until now. 

Wilfred Frost, who followed his father's footsteps into broadcasting, has embarked on a journey to rediscover the tapes. He invites listeners to join him on a deep dive into his father's archive to explore newly unearthed footage of issues that still resonate today – such as race and discrimination, protests and policing, political corruption and more.

"This project, which has been years in the making, is near and dear to my heart, and I'm honored to celebrate my father's legacy by bringing back these interviews, some never-before-heard," said Wilfred Frost, Anchor of CNBC's Closing Bell. "Throughout the process of developing this show, it's been truly astonishing to see how many issues from decades-past are more relevant than ever in today's social and political climate. Especially leading up to the historic presidential election in November, I'm excited to offer listeners a unique perspective on the evolution of media and politics." 

"The Frost Tapes" contains jaw-droppingly-relevant material, including a conversation with Gloria Steinem and the founders of the brand new Ms. Magazine; a spirited debate with the future President of Fox News, Roger Ailes; a rare long form interview with Black Panthers co-founder Huey Newton, and an interview with civil rights activist Stokely Carmichael, which FBI agents were spying on from the audience; and many others. 

On the premiere episode of "The Frost Tapes," hear a 29-year-old David Frost take on the highly contentious presidential election year of 1968. Inquiring about timeless political topics, such as polarization in America and strategies to unite the country, Frost speaks with then-candidates Ronald Reagan, Richard Nixon, Hubert Humphrey, George Wallace and Bobby Kennedy – the Senator's last open, long-form interview just weeks before his assassination. Additional episodes will take on issues such as race discrimination and policing, activism, women's liberation and the power of the media – and feature guests such as Jesse Jackson, Cesar Chavez, Spiro Agnew, Billie Jean King, Joan Baez, Shirley Chisolm, Walter Cronkite and an interview with Coretta Scott King that was rediscovered only weeks ago. 

"It's been a privilege to work with Wilfred to bring his father's incredible archive back to life on the iHeartPodcast Network," said Conal Byrne, President of the iHeartPodcast Network. "We've put significant energy and resources into our political podcast slate in anticipation of the 2020 presidential election to provide our listeners with a broad spectrum of voices and perspectives. 'The Frost Tapes' extends that in a new way – with a really innovative take on the shifting political landscapes, past and present." 

"The Frost Tapes" will be distributed by the iHeartPodcast Network, which is home to more than 750 original podcasts with over 230 million downloads each month. iHeartRadio Original Podcasts span every category from business, sports, spirituality and technology to entertainment, family, comedy and true crime – and everything in between – making iHeartRadio the largest publisher of podcast content in the world. 

About Wilfred Frost

Wilfred Frost is the anchor of CNBC's flagship show, The Closing Bell, which airs daily from the floor of the New York Stock Exchange. He entered the world of TV five years ago, and has already interviewed the likes of Mike Pence, Mike Pompeo, Steven Mnuchin, John Kerry, Tony Blair, David Cameron, Boris Johnson, Gordon Brown, John Major, Jamie Dimon, Lloyd Blankfein, Usain Bolt, David Beckham, and Alec Baldwin. Behind the camera, he runs Paradine Productions, one of the first independent production companies in the UK, founded by his father in the 1960s, and looks after his father's archive of interviews.

About David Frost

Sir David Frost was a television presenter, interviewer and pioneer.

Beginning his television career in satire, most famously on the BBC's ground breaking That Was The Week That Was in the early 1960s, he quickly pivoted to interviewing, which would be what he focused on for the next five decades. He interviewed eight sitting British Prime Ministers, seven consecutive US Presidents, world leaders from Nelson Mandela to Vladimir Putin, and thousands of celebrities. Over his career he recorded well over 10,000 interviews – the most famous of which was with Richard Nixon in 1977, which achieved the highest ever audience for a political interview and was later immortalised in the Hollywood movie Frost/Nixon.

He was a businessman as well as a performer, founding his own company, David Paradine Productions, in 1966, which became the vehicle for many of his own onscreen projects for the next five decades, as well as producing a vast array of TV shows and movies for others too. He was unique in achieving major broadcasting success across multiple genres and geographies.

About iHeartMedia

iHeartMedia (NASDAQ: IHRT) is the number one audio company in the United States, reaching nine out of 10 Americans every month – and with its quarter of a billion monthly listeners, has a greater reach than any other media company in the U.S. The company's leadership position in audio extends across multiple platforms, including more than 850 live broadcast stations in over 160 markets nationwide; through its iHeartRadio digital service available across more than 250 platforms and 2,000 devices; through its influencers; social; branded iconic live music events; other digital products and newsletters; and podcasts as the #1 commercial podcast publisher. iHeartMedia also leads the audio industry in analytics, targeting and attribution for its marketing partners with its SmartAudio product, using data from its massive consumer base. Visit iHeartMedia.com for more company information.
( Press Release Image: https://photos.webwire.com/prmedia/7/264540/264540-1.png )
Related Links
WebWireID264540

This news content was configured by WebWire editorial staff. Linking is permitted.
News Release Distribution and Press Release Distribution Services Provided by WebWire.