2020 Credit Suisse Youth Barometer: Turbulent political situation is leaving its mark – COVID-19 measures largely regarded as positive
Credit Suisse has published its 2020 Youth Barometer – a representative survey of 16- to 25-year-olds in Switzerland, the US, Singapore and Brazil
WEBWIRE
–
Monday, September 14, 2020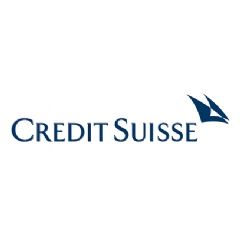 The topics discussed in the media and by politicians in recent months matter to the younger generation: Sustainability and equality are now seen by them as key issues. Young people have developed a new political awareness and want clear solutions. However, they are not calling for a revolution. Current uncertainties around the world – from the coronavirus crisis to concerns about poverty in old age – are causing young people to become more cautious.
Previous editions of the Credit Suisse Youth Barometer revealed that the stereotype of "apolitical youth" is not always correct. The past two years clearly show that social movements focusing on specific societal themes are emerging more and more frequently and are rapidly spreading around the globe thanks to the reach of digital media and influencers. This creates new opportunities and gives rise to new political power – irrespective of geographical, social or economic barriers. The equality debate has, for example, been followed by the climate movement and then the widespread protests against racism and discrimination.
Solidarity rather than total opposition
Despite criticisms of the status quo and the clear desire for change, the cohort of young people is far from being totally opposed to the establishment and everything it represents. On the contrary, the current coronavirus crisis has clearly demonstrated that the younger generation takes a constructive approach and stands together with other generations in difficult times such as these. "The results show that young people in all countries covered in the survey take a pragmatic view of measures to tackle the coronavirus crisis, and that fundamental criticism of the system is uncommon. The majority of respondents in Switzerland think that the government has performed well in terms of the coronavirus measures it had implemented up to summer 2020," stated Manuel Rybach, Global Head of Public Policy and Regulatory Affairs at Credit Suisse. He added that in all countries except for the US, the young people surveyed also thought that overall, the crisis has brought society closer together.
According to the respondents, the early stages of the global pandemic in particular – when masks, medication and other items were in short supply – also exposed the extent of global dependencies. Young people in all four countries therefore want to see greater self-sufficiency at a national level and view the globalization of production processes and supply chains with a degree of skepticism. In addition, the respondents in all four countries want leaders who will implement the measures that have been decided – even if they face some resistance.
Coronavirus crisis remains one of the main concerns
Alongside the impact on society, many young people are drawing individual conclusions from the pandemic. In fact, the slower pace of life that accompanied the lockdown was perceived as beneficial by many respondents. Life during this period was more relaxed than before for around half of the young people surveyed, while the majority enjoyed the experience of not constantly feeling they were missing out on something. "Perhaps the most important finding is that at least 60% of respondents in all countries said the crisis showed that a reduction in consumption is feasible," stated Cloé Jans, Operations Manager at research institute gfs.bern, which conducted the study on behalf of Credit Suisse. "As with all the changes to our way of life caused directly by the lockdown, it remains to be seen whether this reduced propensity to consume will be reflected in young people's behavior over the long term or mainly reflects a temporary phenomenon driven by the crisis."
At the same time, the pandemic is leaving some respondents in precarious situations. In Switzerland, as many as one in five young people reported a deterioration in their personal and financial circumstances. The figures were even higher in the other countries, at approximately one-third of those surveyed. The situation in Brazil, where 40% of young people indicated that their financial position had deteriorated, is particularly striking.
The pandemic and its consequences rank among the top concerns of those surveyed in all four countries. In Switzerland, however, worries about financial security in old age remain at the top of the list. Environment and climate protection are in third place. In the US, concerns about crime, personal safety, and violence, as well as racism and xenophobia, are in second and third place, respectively. In Brazil, young people are most anxious not only about coronavirus but also economic factors (unemployment and taxes), while young people in Singapore are very worried about the economic situation.
The main worries of young people therefore reflect the political debate and social conditions in their respective countries to a significant extent. In Switzerland, retirement provision is ultimately one of the biggest reform issues of our time. Meanwhile in the US, social inequality is a divisive issue that has at time spilled over into violent conflict. Economic growth in Brazil is stagnating, while in Singapore, the escalating trade dispute between the US and China risks having a negative impact on the global economy.
Along with the COVID-19 crisis, young people in all the countries surveyed feel that fake news is one of the five biggest problems in their country. This is significant because social media – one of the key factors associated with the emergence of fake-news – occupies an increasingly important place in young people's daily lives and yet they are clearly aware of the associated risks. Nevertheless, young people are turning away from more reliable sources of information such as newspapers and radio more and more.
Overview: The ten most important insights from the 2020 Credit Suisse Youth Barometer
Young people are becoming more politically engaged: The proportion of young people who consider it important to be politically engaged has risen significantly since 2018. They are increasingly keen to play an active role in campaigning on issues such as the environment and climate protection, as well as gender equality. In Switzerland, the proportion of young people attending political demonstrations has doubled since 2018. At the same time, the proportion of young people wanting to join a political party remains very low.
Support for government instead of accusations of failure: Although the young people surveyed see a clear need for action on a wide variety of topics, they do not generally accuse the governments of their respective countries of failure. In particular, the measures to tackle the coronavirus crisis are mostly supported – despite the very different approaches taken in the countries examined.
Lessons from the coronavirus crisis: Lower consumption and less fear of missing out – these are the resolutions that a lot of young people are setting themselves following months of lockdown. However, the pandemic has also made young people realize the degree of global dependency that exists and this has strengthened their desire for greater self-sufficiency at a national level. Young people in the US, Brazil and Singapore also want to do (even) more of their own shopping online in the future. Only in Switzerland does this trend not seem to be accelerating any further.
Evaluation of coronavirus crisis: Around one in five young people in Switzerland are experiencing a deterioration in their own personal or financial circumstances due to the pandemic. However, the measures taken by the Federal Council up to the date of the survey were, on the whole, perceived as very balanced. In uncertain times, young people in the four countries also expressed the wish to have strong leaders who will take action, even if faced with some resistance.
Sustainability rather than religion: Environmental and sustainability issues are of crucial importance to young people in all four countries. With the exception of Brazil, more young people in the countries surveyed feel they belong to the climate movement than see themselves as part of a religious community. In Switzerland, the number of respondents who see themselves as part of the climate movement is twice as high.
Declining optimism about the future: Unlimited optimism and the belief in a bright future – which were still quite prevalent among early representatives of Generation Y – have now disappeared. The proportion of young people looking to the future with confidence has declined over the last decade. In Switzerland, exactly half of young people still say they are "reasonably confident" about their own future – compared to a figure of over 60% in 2018. In the US, Singapore and Brazil, the figure is even lower.
Main concerns for young Swiss people: Although they are still decades away from drawing a pension, young people in Switzerland see the future of retirement provision as the biggest problem facing the country. In their view, the current crisis has further increased the pressure to reform retirement provision – with around half of respondents mentioning this issue. Management of the coronavirus pandemic, and environment and climate protection, follow in second and third places, respectively.
Future of the world of work: Trends such as digitalization, agility and sociocracy, which includes self-organization in teams and the introduction of new types of decision-making in companies, are transforming the world of work. Young people nevertheless feel that a good manager, a fair salary and tolerance are more important than flexible working hours and home working; this remains the case in 2020 despite the fact that more flexible work patterns have become increasingly widespread and have grown in importance compared to previous years due to the coronavirus pandemic. Their personal experiences are nevertheless shaping their views: Around half of young people in Switzerland and the US, and the clear majority in Singapore and Brazil, plan to work from home on a regular basis in the future too. However, young people's key values and aspirations with regard to their employer remain the same, even against a backdrop of profound change.
Media landscape is changing rapidly: The majority of young people still consume information about developments in their own country and around the world from various media several times a day. This proportion is nevertheless decreasing, and it is increasingly difficult to reach young people via conventional channels such as newspapers, radio and television. The transition away from linear media and toward social networks is occurring rapidly. Facebook – the exception among social media – and printed newspapers are the main losers.
Trends shaped by technological progress: Young people's lives are influenced by trends in digital communications and entertainment. What is "in" and what young people are using and what they identify with are also heavily dependent on digital capabilities. New apps emerge and spread in cycles of three to five years. Although YouTube has already been in existence for more than 15 years, the growing need among the younger generation for image-based content from, and for, their own target audience is driving media usage to new highs.
The 2020 Credit Suisse Youth Barometer — an internationally representative survey
What will influence the next generation and shape society and the economy over the next few years? This question is of great interest to Credit Suisse. Through its Youth Barometer study, Credit Suisse aims to contribute to the public debate about topics of socio-political relevance and to this dialogue, especially with the younger generation. Compiled by research firm gfs.bern on behalf of Credit Suisse since 2010, the Youth Barometer is a representative survey of approximately 1,000 young people between 16 and 25 years of age in Switzerland, Brazil, the US and (since 2013) Singapore. It provides an insight into the lifestyles, problems and attitudes of young people and takes account of current events, such as this year's COVID-19 pandemic. The 2020 survey was conducted online in June and July.
The results of the Youth Barometer also reflect developments identified in the context of the Credit Suisse Supertrends. The "Millennials' values" Supertrend ties in with the study and shows how sustainable consumption and behavioral patterns, as well as digital apps, are shaping the younger generation. Climate change – another Supertrend – is high on the agenda for many young people and is one of the central components of this generation's greater political awareness. More information can be found at www.credit-suisse.com/supertrends
The future of our young people and the promotion of young talent are important to Credit Suisse. Junior hires therefore receive specific training, mentoring and career advice, aiding their transition to full-time employment. In our Swiss home market, where Credit Suisse is one of the country's biggest employers, there are opportunities for a large number of young people who are interested in starting a career in banking. At Credit Suisse, a total of 1,165 graduates of various school levels benefited from a systematic training program in Switzerland in 2019.
The detailed analyses of the survey, including information graphics, can be found in English and German at: www.credit-suisse.com/youthbarometer
Credit Suisse AG
Credit Suisse AG is one of the world's leading financial services providers and is part of the Credit Suisse group of companies (referred to here as 'Credit Suisse'). Our strategy builds on Credit Suisse's core strengths: its position as a leading wealth manager, its specialist investment banking capabilities and its strong presence in our home market of Switzerland. We seek to follow a balanced approach to wealth management, aiming to capitalize on both the large pool of wealth within mature markets as well as the significant growth in wealth in Asia Pacific and other emerging markets, while also serving key developed markets with an emphasis on Switzerland. Credit Suisse employs approximately 48,800 people. The registered shares (CSGN) of Credit Suisse AG's parent company, Credit Suisse Group AG, are listed in Switzerland and, in the form of American Depositary Shares (CS), in New York. Further information about Credit Suisse can be found at www.credit-suisse.com.
Disclaimer
This document was produced by and the opinions expressed are those of Credit Suisse as of the date of writing and are subject to change. It has been prepared solely for information purposes and for the use of the recipient. It does not constitute an offer or an invitation by or on behalf of Credit Suisse to any person to buy or sell any security. Any reference to past performance is not necessarily a guide to the future. The information and analysis contained in this publication have been compiled or arrived at from sources believed to be reliable but Credit Suisse does not make any representation as to their accuracy or completeness and does not accept liability for any loss arising from the use hereof.
( Press Release Image: https://photos.webwire.com/prmedia/6/263973/263973-1.png )
Related Links
WebWireID263973

This news content was configured by WebWire editorial staff. Linking is permitted.
News Release Distribution and Press Release Distribution Services Provided by WebWire.